We know you're probably missing the thrills and chills that come with Halloween… we do too! But in the meantime, we have to get them some other way. That's why we've compiled a list of the 5 scariest amusement park rides in Canada, just to help tide you over until Halloween.
 Behemoth in Canada's Wonderland (Ontario)

Might have an anxiety attack just looking at this one! They don't call it the Behemoth for nothing.

 Mindbender in Galaxyland Amusement Park (Alberta)

 Le Vampire in La Ronde (Quebec)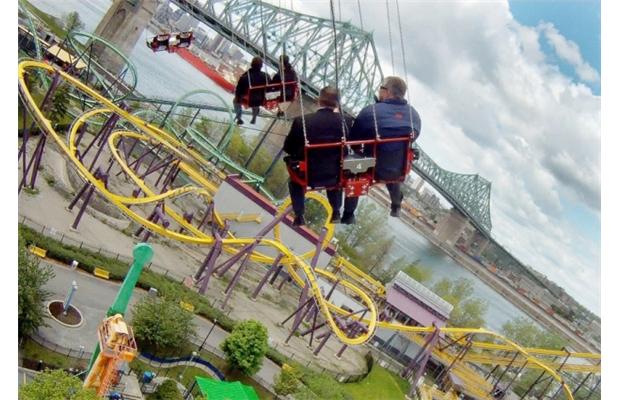 How do you get your thrills throughout the year? Have you been on any of these rides? Vote for your favourite in the comments below!
We hope this list will help you Celebrate Life. Halloween Style.
P.S. We're almost 2/3 of the way to Halloween 2013. Booyah!