It's really late and you should have really had your house looking Halloween(y) like a month ago. But nevertheless, it's never too late for Halloween. We've done some fetching around and have collected 10 easy ideas that you can pull off at the last moment and have a spooky set up for in place, just in time for the trick or treaters. Follow us on Pinterest for more.
1. DIY Ghost Candles
Here is a very simple, easy and fast Halloween craft. Grab some tall white candles from the dollar store and draw ghost faces on them using a sharpie. (Full tutorial: Thoughtfully Simple)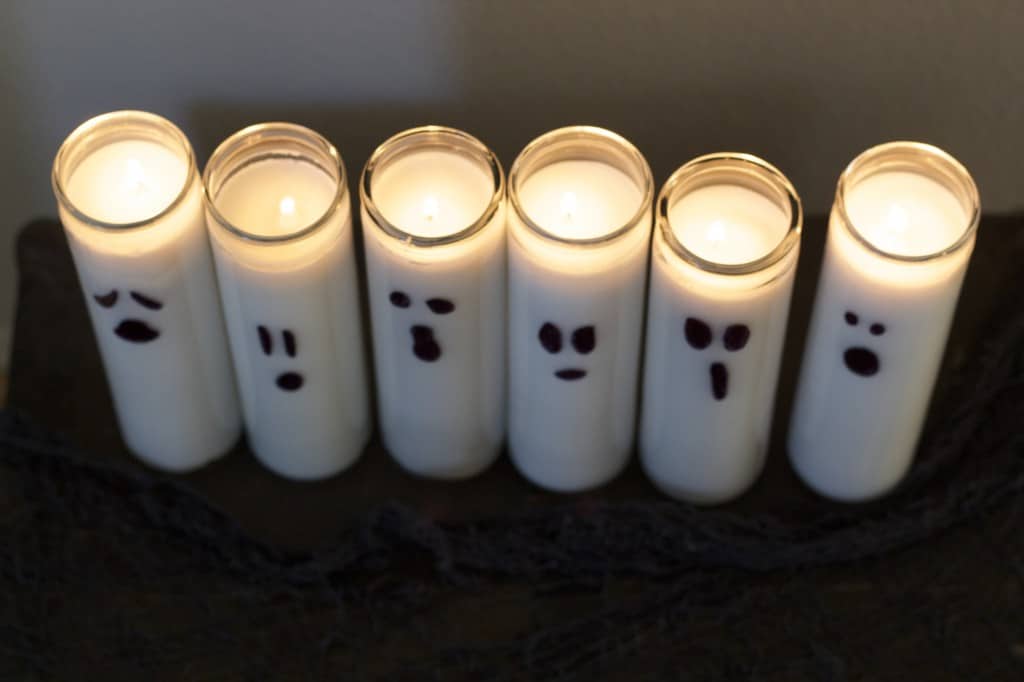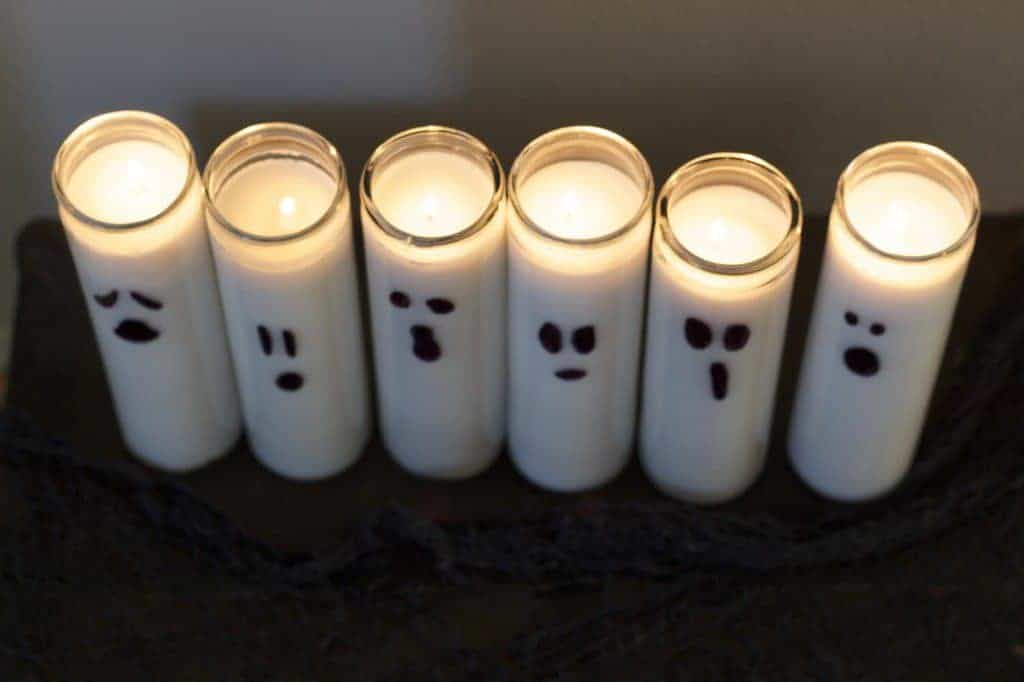 2. Creepy Crow Halloween Wreath
This creepy crow Halloween wreath made with plastic birds is an easy and simple craft that will have your guests hesitant to ring the doorbell!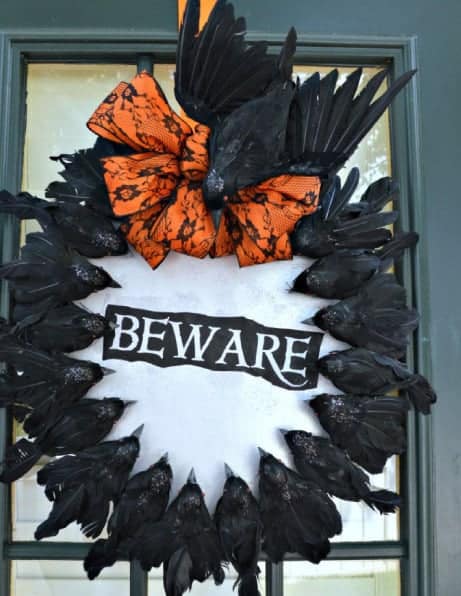 3. Metallic Jack-O-Lantern
Turn a cheap orange and black plastic pumpkin into a metallic Jack-o'-lantern with a gilded shine.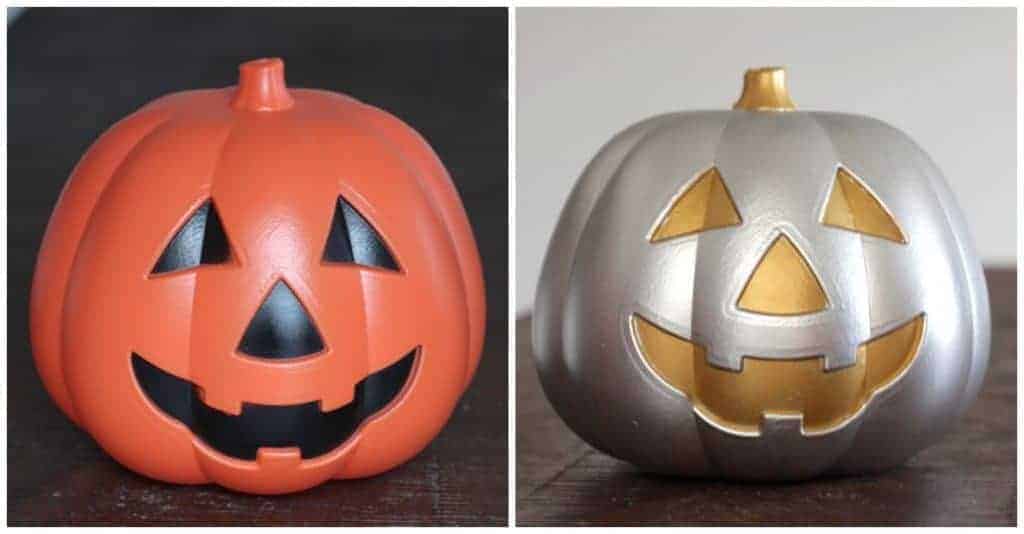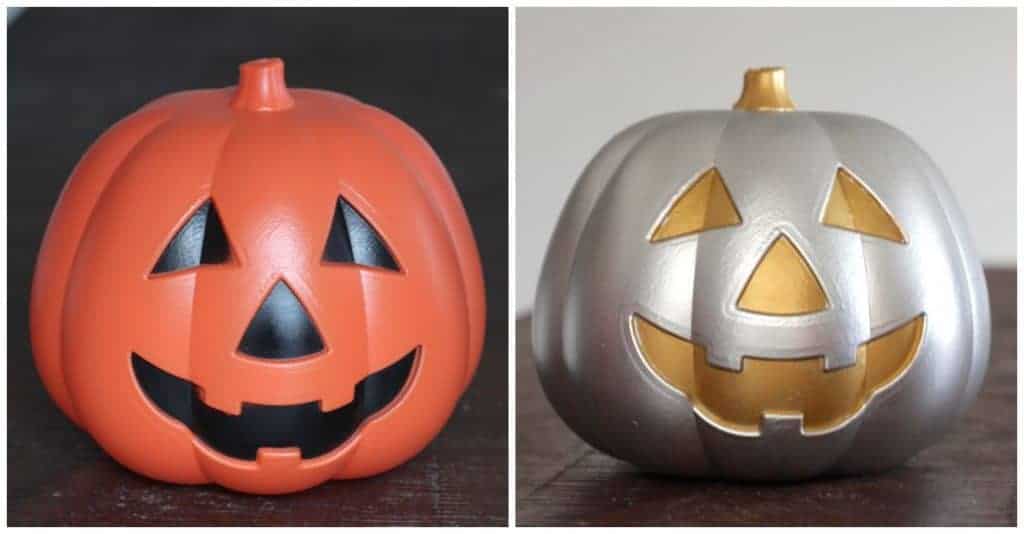 4. Spooky Bush Eyes
Spruce up your yard with these spooky bush eyes! The coolest thing about this idea is that they are made out of plastic pumpkin trick or treat buckets!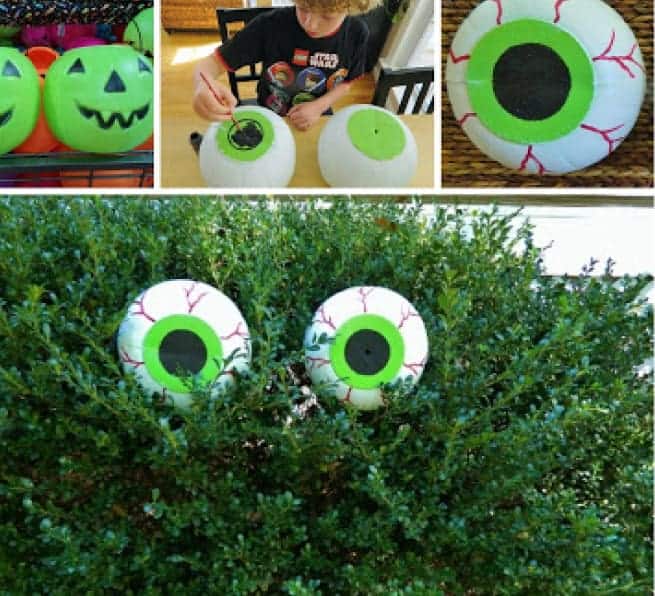 5. DIY Nightmare Before Christmas Halloween Lights
Get a dollar store touch light with base painted black and use a black marker to draw the face of Jack Skellington. Super easy!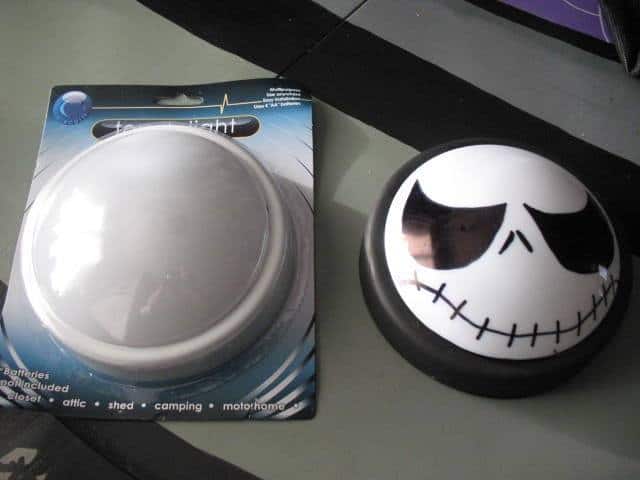 6. DIY Blood Dripped Candles
All you need is a red candle, a white candle, and a lighter. Need we say more?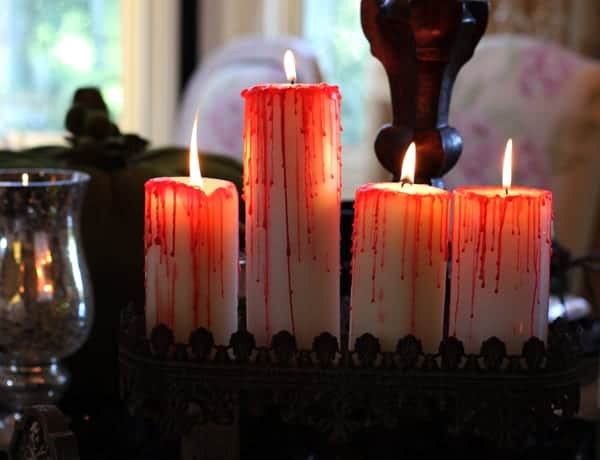 7. crazy animatronics from Halloween Alley
Head to your local Halloween Alley store and find crazy animatronics, the swinging clown or the creepy doll, the rocking mommy skeleton, any one that you find the most scary. Place it in an unexpected spot and watch your trick or treaters get the shock of their lives.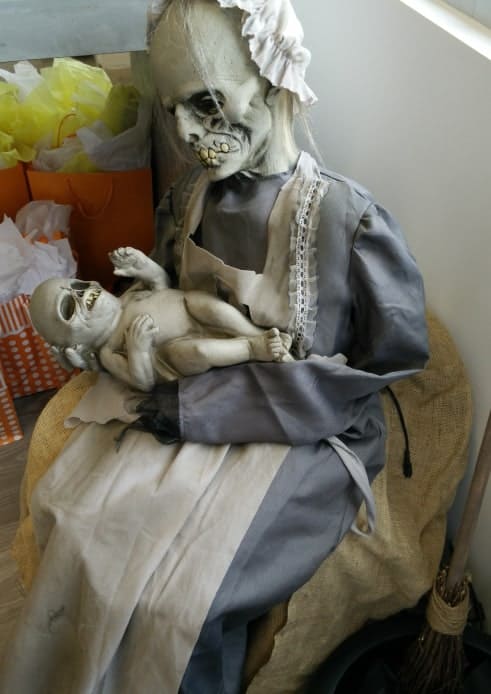 8. Zombie Planted Hands
Using a few severed hands and a plant stand, you will be able to create this simple yet creepy outdoor decor.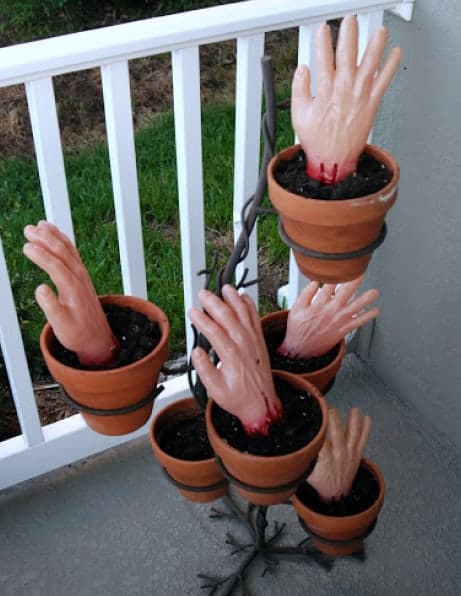 9. Head in a jar
Put a mask in a jar, fill with water and a glow stick. Put in the porch and see how many candy snatchers you get for Halloween.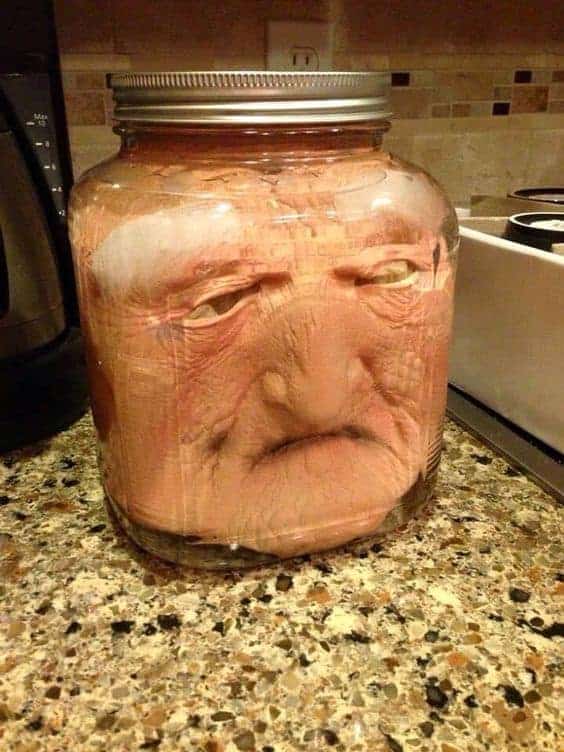 10. Cat light strings
Use simple black craft paper to cut cat faces out and paste them on your Christmas lights. You will have the best looking Halloween lights ever!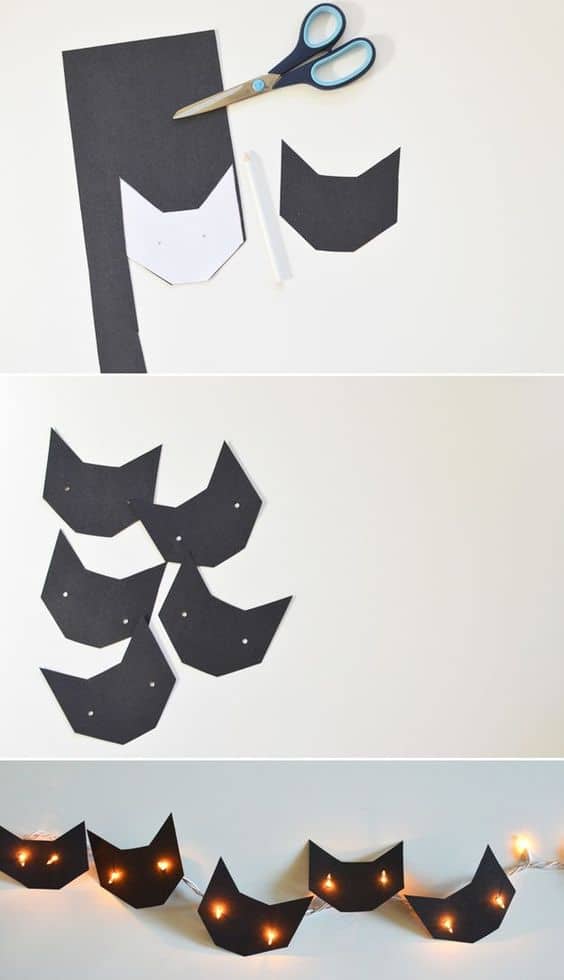 With these great ideas, you are set to scare (or welcome) the little trick or treaters. For more Halloween fun you just gotta get up and head to your nearest Halloween Alley.