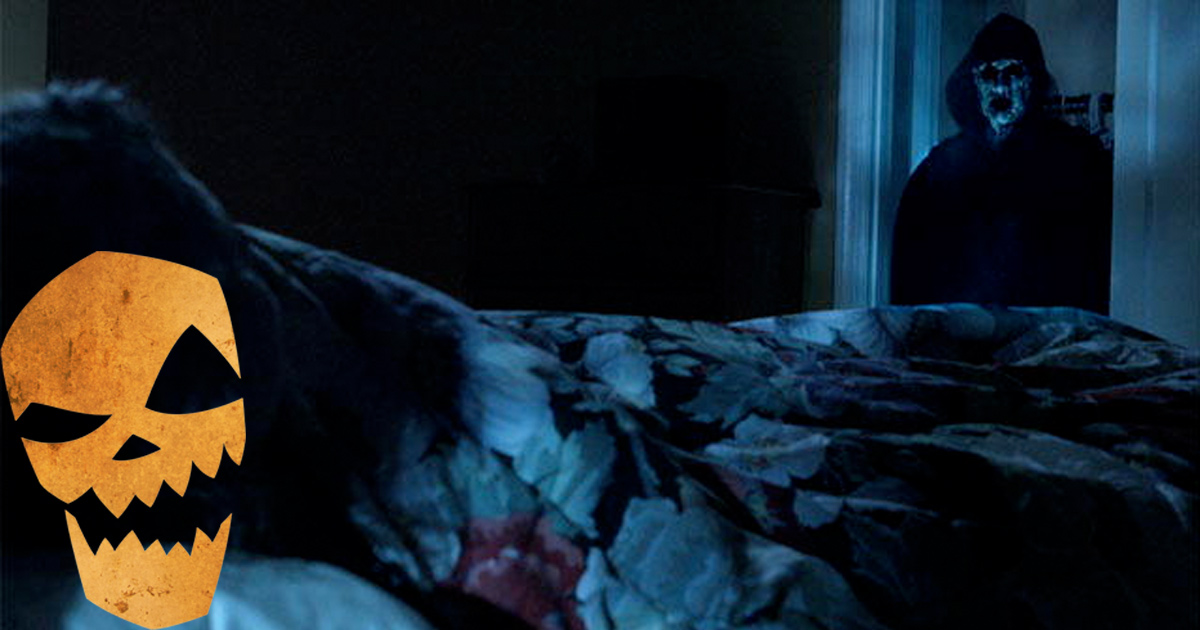 Behind the mask of your favourite costumed superhero or masked villain is probably a celebrity you know and love. And, just like any other person, even celebrities have their fair share of haunted encounters…
Here are ten real experiences reported by some of your favourite singers and actors!
Ariana Grande
While visiting Kansas City Cemetary with some friends, Ariana Grande felt a strong negative vibe and claimed to have encountered a demon. She started to smell sulphur and saw insects appear out of nowhere. Ariana decided to capture a photo of the moment…and saw three distinct demon faces in the photo.
Needless to say, Ariana Grande "broke free" from that terrifying situation!
Matthew McConaughey
McConaughey claims to have made peace with a ghost who lives in his home. He claims that the ghost is a nice, elderly female ghost that loves to make sounds of a coin being dropped on glass. In the media, McConaughey refers to the ghost as "Madame Blue."
Of course Matthew would be super-friendly towards ghosts. Nothing rocks the guy!
Kate Hudson
When Hudson first bought her house in London, she claims to have encountered a faceless woman. Not exactly the nicest housewarming gift – but Kate Hudson seems to have made peace with her sixth sense. She claims to be able to sense spirits nearby – isn't that cool?
Keanu Reeves
Ah, sad Keanu. As a young child, Reeves experienced a truly bone-chilling moment: he came face to face with a figure in a suit, who entered his room, walked towards him, and promptly disappeared. Reeves was being babysat by his nanny at the time, and described the figure as a "floating suit" in midair.
To this day, Keanu claims that the figure follows him in his dreams.
Alyson Hannigan
Hannigan has an ongoing friendly relationship with a spooky spectre – a courteous male ghost, who is social and loves to connect with her family and guests. Alyson described how the ghost would "follow" her friends to and from her house, showing his manners by letting ladies exit through doors first.
Chivalrous, or spooky? You decide!
Susan Boyle
Unfortunately, Boyle's mother passed away at the age of 91. Susan claims that her spirit still roams through her house and consoles Susan in times of need. If you put it in perspective, this haunting is quite comforting…
Carrie Fisher
Fisher's old friend, Greg Stevens, overdosed on drugs and passed away in her home. This very tragic experience got worse when he started haunting her in a very hostile demeanour. He would use his environment to communicate with her. Eventually, Carrie hired an exorcism to purge him, which brought harmony back to her apartment.
Even Princess Leia needs help when confronted with a paranormal Force!
Joan Rivers
This uplifting comedian had a not-so-uplifting haunting. Her Manhattan apartment had a very frustrated female soul that was lingering there. She was a previous owner who was upset that her mansion got turned into an apartment. The soul displayed this anger through locking doors in the apartment at random, making the apartment very cold, and by scaring River's dog. River organized an exorcism to affectively remove the soul. Now the house and River is at ease.
Jessica Alba
Alba had a very physical haunting. One night, as she stayed with her parents, a very terrible presence confronted her. While she was sleeping the presence removed her blanket, applied a very strong physical pressure overtop of her, paralyzed her, and made her unable to talk. After telling her parents about this, they got their house blessed with sage. Ever since then, Alba has stayed away from that home as much as possible.
Kesha
Kesha's ghost experience is a very interesting one. She believes that there are ghosts living inside of her. She has a ghost meter to detect the strength and area of the haunting. Whenever she went past a certain portion of her body the device would go off.
Do you believe the ghost stories reported by these famous celebrities? It's more common than you would expect. If you have any ghost stories of your own – let us know! Leave a comment on our Facebook page – we'd love to hear your spooky experience with the supernatural!