For us, Halloween isn't just a holiday. It's a lifestyle, and our stores will soon open across Canada to take your Halloween experience to the next level. Why should you be excited you ask? Let's give you 7 simple reasons.
We don't just offer costumes, we make your Halloween fantasy come alive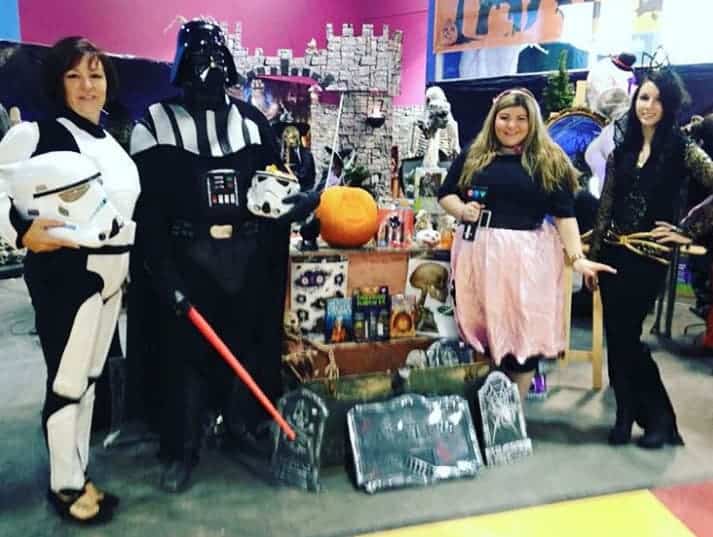 What fun is storm trooper costume without the cool white metallic gun? What fun is dressing up like a witch when your house looks nothing like Salem? What fun is dressing up like batman when you can't find a catwoman costume for your girl? We are here to make halloween fun by completing your look, making your fantasy come alive with everything Halloween. From decorations, props, wigs, make-up tools, animatronics, complete look costumes to DIY lessons, tips to do it better and friendly store (g)hosts to help you get things in place. You can bet you are all set for Halloween 2016 with us!
Who's Canada's largest, eh? We are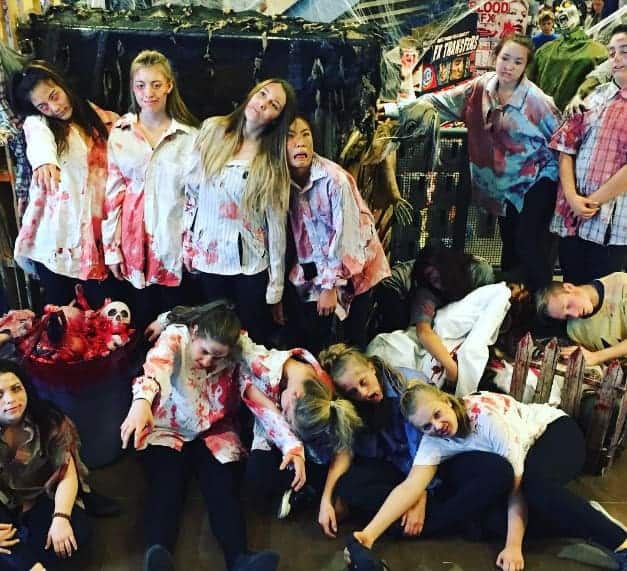 Halloween Alley® is Canada's largest independently-owned Halloween retailer. We are proudly Canadian and we believe in our community. A lot of our store dealers and (g)hosts are our friends and family. We are a big Canadian Halloween family. Correction, the biggest Canadian Halloween family.
With a wide selection of the best Halloween costumes and Halloween decorations, get ready to look drop-dead gorgeous (or handsome) for Halloween 2016. Our Facebook, Pinterest and Instagram feeds will help you plan your Halloween the best. Whatever's happening, whatever's trending and whatever's worth your attention lands up on our social feed. And our buyers dig real deep to unearth the best for you.
We don't discriminate in sizes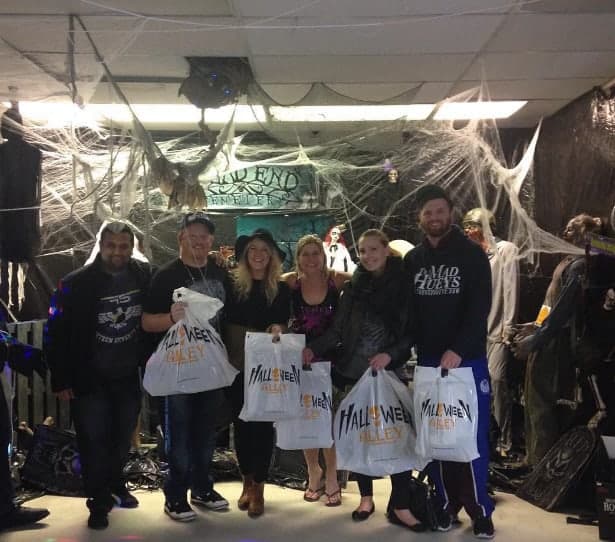 You know what they say? If you've got it — haunt it! Halloween is all about fashion; looking good and feeling great. It's about jaw-dropping fun, the tricks and the treats. Halloween is for everyone — so we have something for everyone, in whatever sizes needed. We try to keep our stores all stocked up with costumes in all sizes but costumes run out fast. You better be an early bird if you want the best ones in your true fit.
No holds barred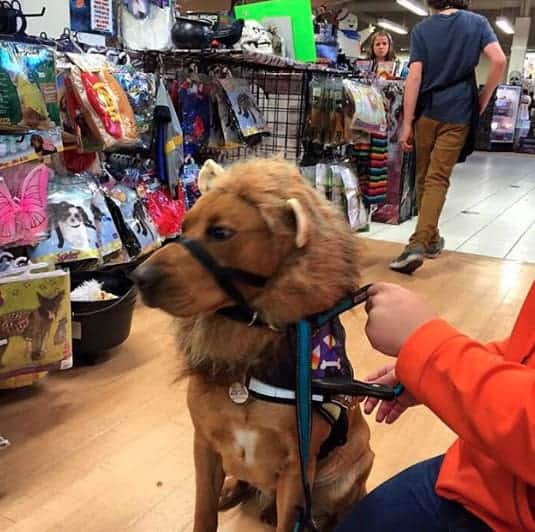 Pets, babies, toddlers, teens, youngsters or parents, we have the best Halloween things for everyone. Do you think you need a critical piece to complete your friend's DIY look or are you looking for a hilariously cute never-seen-before costume for your pet? Whatever it is, you'll find it with us.
We LIVE Halloween 365 DAYS!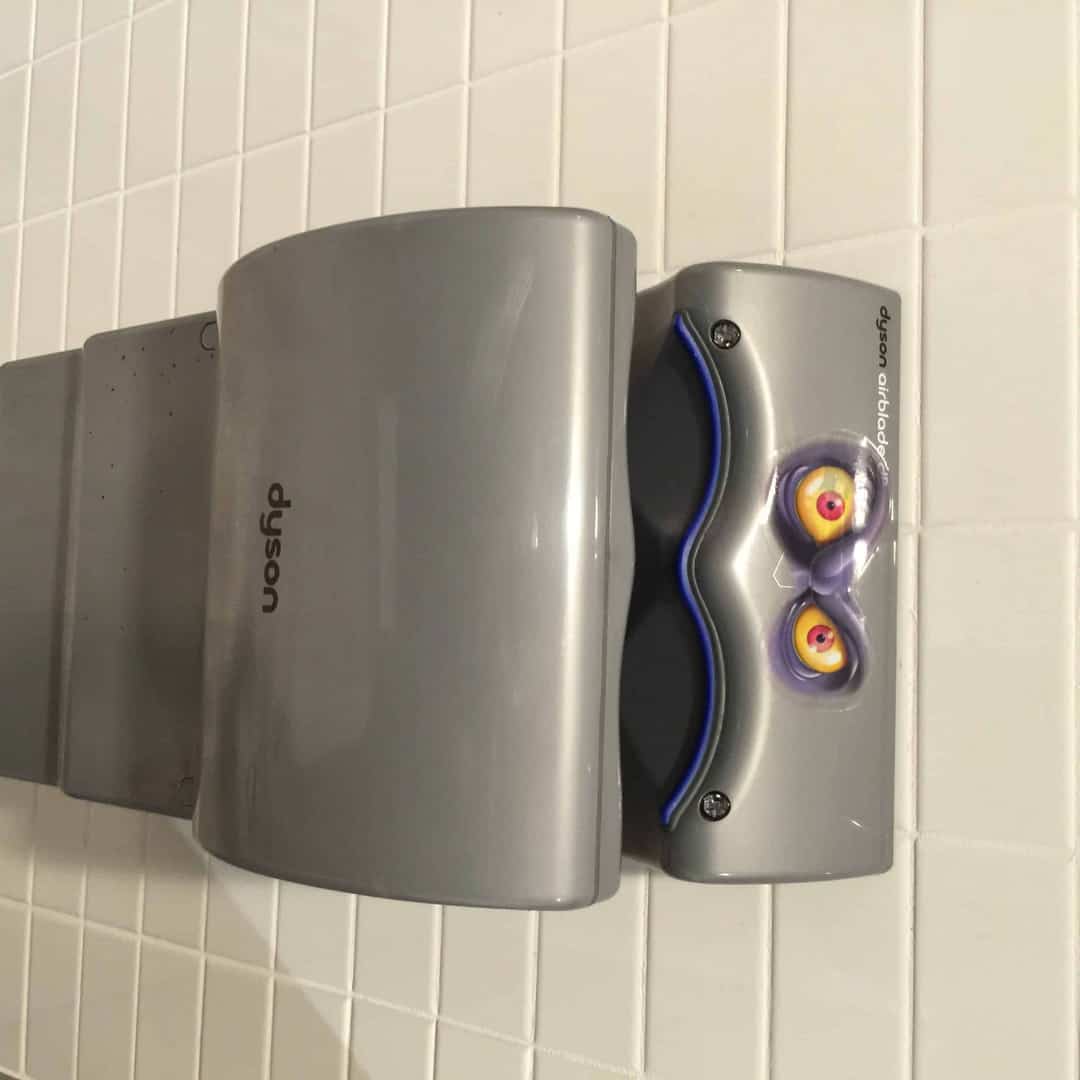 A visit to our HauntQuarters will totally baffle you. When we say 'Celebrate Life, Halloween Style!', we sure mean it. From the hand dryer to our office doors, from our hallway to our packaging, they are Halloween(y) the year around.
We donate costumes too, no one should be deprived of Halloween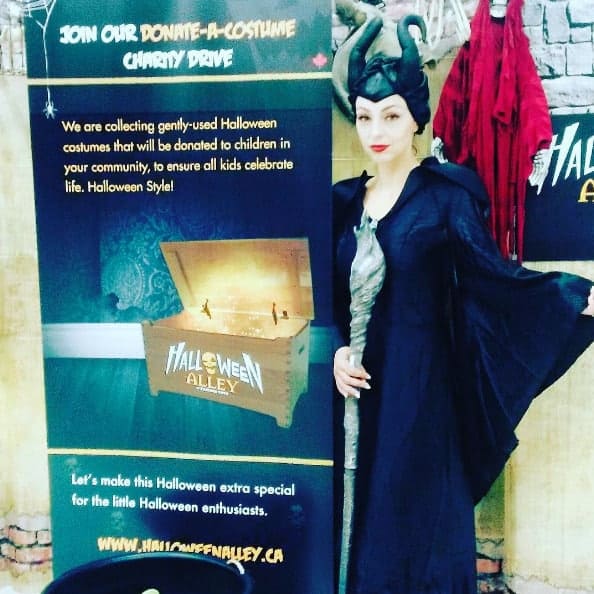 Halloween Alley® doesn't like leaving anyone behind. The less privileged also have all the right to a Happy Halloween and we make sure they get one. At all our stores we have a donation booth where customers can drop gently used Halloween costumes from last year and we make sure that they go to the needy ones in the community.
We might make you win crazy prizes (maybe even an iPAD!)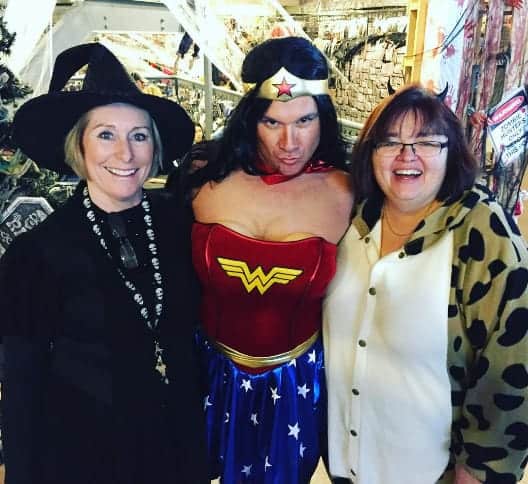 Things get really crazy around Halloween for us. Crazy enough to win our social fans and followers free gift cards, movie tickets or even iPads! If you stick around our Facebook, Pinterest and Twitter, you stand an honest chance to win some of those yourself.
No one returns without a scream-worthy costume this season. We'll have everything you need to make your Halloween 2016 scary, sexy, bloody or cute!