There's plenty of amazing wonders to discover across this awesome country we call home. That includes more than a few mysteries and unexplained phenomenon. Here's some of those spooky tales from across Canada to give you some great stories to share around the campfire this summer while we get amped up for Halloween!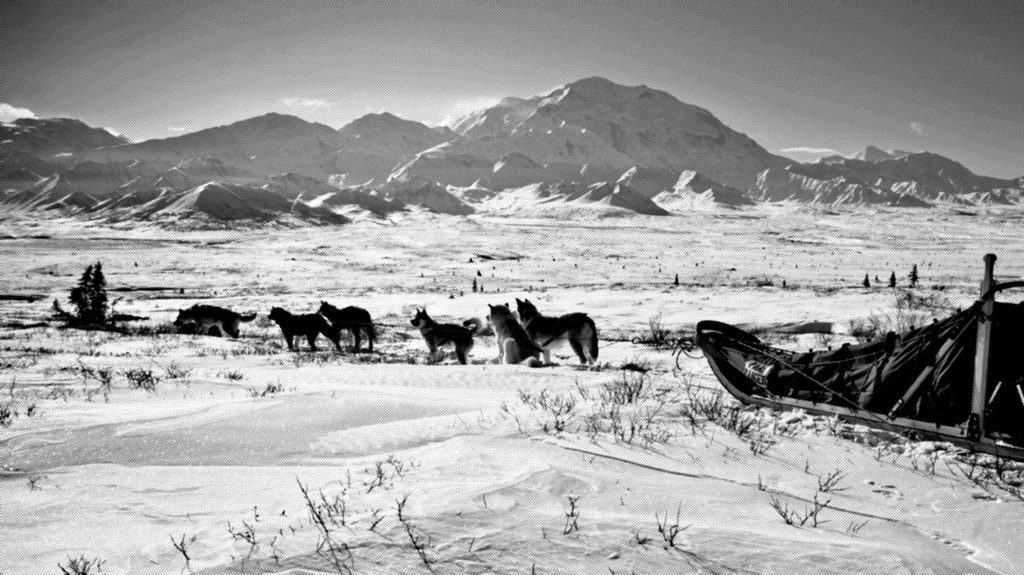 The Mackenzie River Ghost
Dating back to 1853, the Mackenzie River ghost is one of the country's oldest mysteries. Augustus Richard Peers was a fur trader and Hudson's Bay post manager at Fort McPherson, Northwest Territories. When he died suddenly at 33, a man named Roderick Macfarlane transported his body by dogsled hundreds of kilometres south to Fort Simpson, Northwest Territories.
When wild animals threatened the sled, the dogs surrounded it and barked madly to protect the body. While en route, a voice could be heard from the coffin shouting "Marcher!" — commanding the dogs to walk. While Macfarlane and his companion were trying to sleep, they both reported feeling a sudden ghostly presence come upon them and felt such terror they could not speak.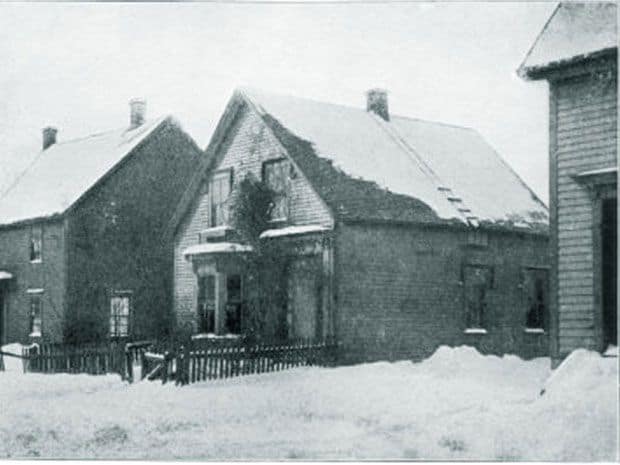 The Great Amherst Mystery
The terrifying ordeal of a young woman in Amherst, Nova Scotia, in the 1870s has been a well documented mystery, perplexing those who bore witness to it. A malevolent, unseen force tormented 18-year-old Ester Cox for a year inside her family's home. Following a traumatic and heart-breaking ordeal, Ester began experiencing haunting encounters. In the bedroom she shared with her sister, a strange noise started under the bed. Then Ester's body began to spasm and swell up in pain. She would fall into a trance and say things she had no recollection of afterwards. Bedding flew off the bed, and on one occasion, a scratching sound emanated from behind the bed. When those present investigated, they found a message carved into the wall, "Ester Cox, you are mine to kill." Loud banging sounds could also be heard coming from the house.
The paranormal activity was not only witnessed by family members, but also by neighbours, scientists, clergymen, doctors, and police. It was believed Ester was being tormented by a poltergeist — or an even more sinister force.
The disturbances died down and eventually ceased after Ester married and moved to New England.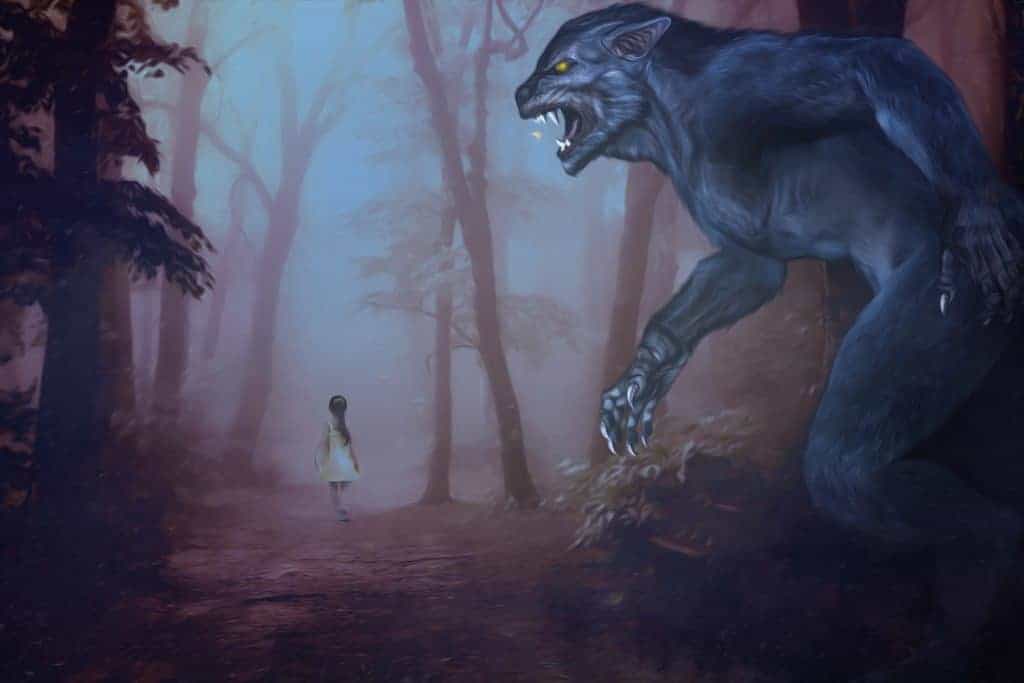 The Wendigo of Northern Ontario
Stories of the Wendigo of northern Ontario have circulated since the early 1900s. According to legend, a Wendigo is a spirit which possesses a human, transforming them into a monster that craves human flesh. In 1907, brothers Jack and Joseph Fiddler were arrested on a settlement near Red Lake, Ontario. They were charged with the murder of Wahsakapeequay, Joseph's daughter-in-law, whom they said had turned into a Wendigo. Jack confessed to killing 14 suspected Wendigos throughout his life. He later committed suicide. Joseph was convicted of murder and died in jail two years later.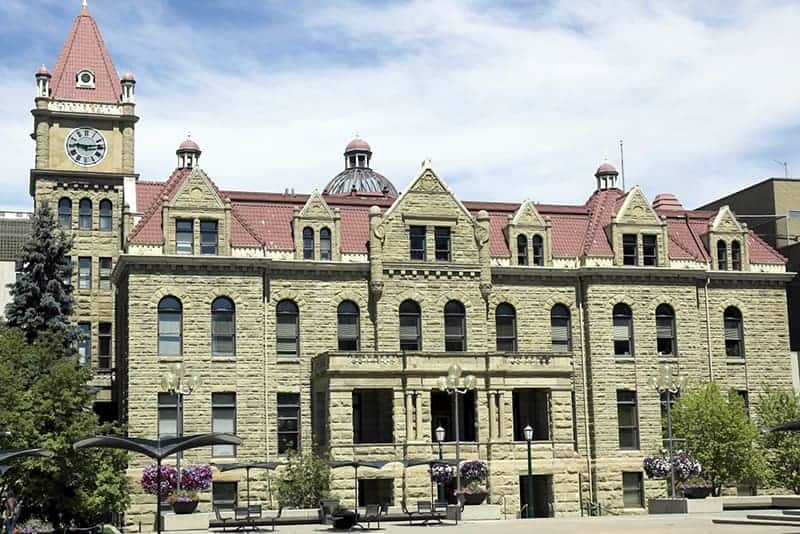 The Haunting of Calgary City Hall
There have been multiple reports of strange happenings within the walls of Calgary's Historic City Hall. The ghosts of a man and a woman have been sighted walking through the old building in the Alberta city. The City of Calgary has acknowledged the eerie occurrences in the building that was constructed in 1911.
The man is believed to have been a prisoner who died in police lockup over a century ago in the building's basement jail cells. The basement cell block was used from 1911 to 1914, during which time two men died in custody.
The spirit of a woman has been seen on the old stairs of the City Hall. The identity of this female apparition is unknown, but some say she may have been a female prisoner or the wife of an alderman.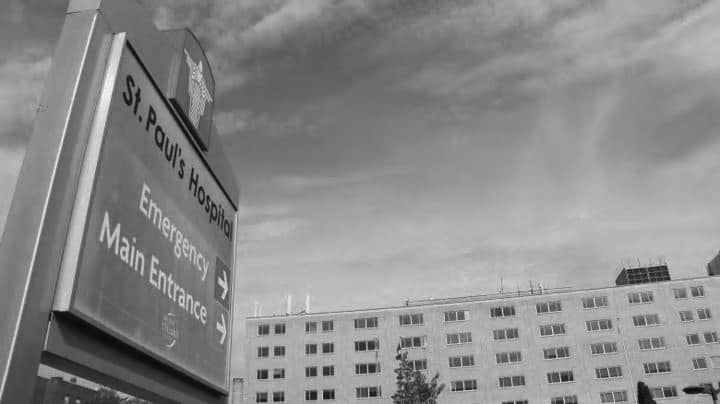 The Spirits of St. Paul's Hospital in Saskatoon
If you're ever a patient or visitor at St. Paul's Hospital in Saskatoon, Saskatchewan, watch out for weird phenomenon. The old hospital has more than one ghost roaming the halls. Both staff and patients there have reported paranormal activity such as doors opening and closing on their own, haunting footsteps, and ghostly whispers. The abandoned OR on the second floor is particularly eerie. The spirit of a nun who worked at the hospital decades ago is said to walk to corridors of the basement. Multiple patients have also reported hearing children running and laughing during the night, when staff stated there were no children in the building.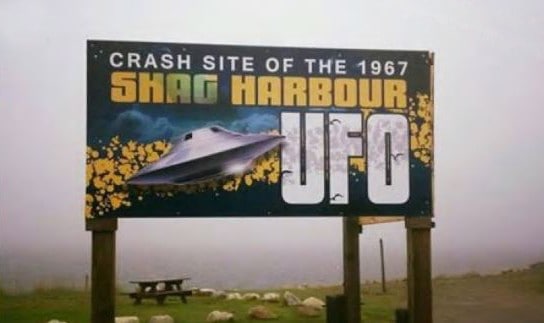 It's been called Canada's Roswell and is perhaps the most compelling evidence of extraterrestrial visitations in the country. It occurred at the small fishing port of Shag Harbour at the southern tip of Nova Scotia. On the night of Oct. 4, 1967, witnesses reported seeing a row of lights on a long aircraft descending with a whistling sound, then hover over the water before plunging beneath the surface. Emergency crews were called to what was through to be the scene of a plane crash. Divers were called in to search the harbour floor, but came up empty. The only sign anything had occurred was an 80-foot-long section of yellow foam on the water's surface.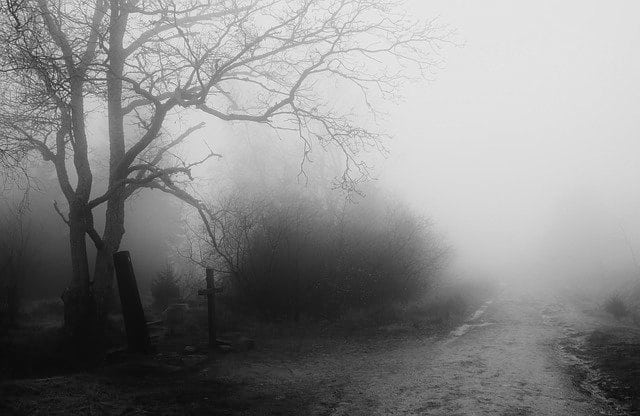 Greed and murder led to the haunting of the woods near the Dungarvon River in central New Brunswick. In the late 19th Century, there was a logging camp situated along the river. A young Irish cook arrived at the camp, and other loggers took note of the money belt he always wore, which contained his life savings.
There is a mystery surrounding who exactly was responsible for the young man's death, but it was suspected his boss killed him, stealing his money belt. The cook was buried in a shallow grave beneath the snow.
That night, whoops and wails could be heard coming from the burial site. Terrified, the lumberjacks fled the camp and never returned. To this day, residents of the Mirimichi area claim they can still hear the Dungarvon Whooper's cries after dusk. A priest was reportedly called to the area to quiet the spirit, but to no avail.
Halloween Alley is proud to be 100% Canadian owned and operated, with stores opening across Canada during the Halloween season. Be sure to check out our locations page this summer to find out when and where our stores will be opening as we gear up for Halloween 2020.