Need a quick costume? Great with a brush or know someone that is? Check out these simple and awesome costume ideas from around the web that feature creative uses of Halloween costume makeup! Rock one of these looks for a last minute Halloween party or any event year round. Halloween Alley is your source for all things Halloween in 2014, including makeup — we'll have a selection of makeup products for all of your creative needs in one of our 37 stores across Canada.
Zombie Makeup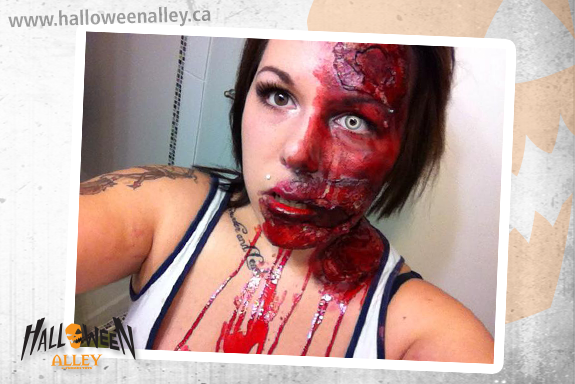 The classic! Possibly the most fun makeup you can wear to zombie walks and other events year round — no shortage of inspiration here and you can really take this one as far as you want. Props to Cj Woods-Wickens from our Facebook page for this photo.
Joker Makeup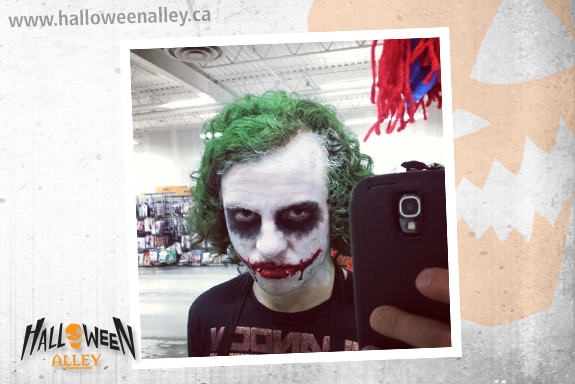 Possibly the most recognizable faces in the Batman series after the Dark Knight himself, this quick look is memorable and creepy. Thanks to David from our Calgary South store last year for sharing this!
Sugar Skull Makeup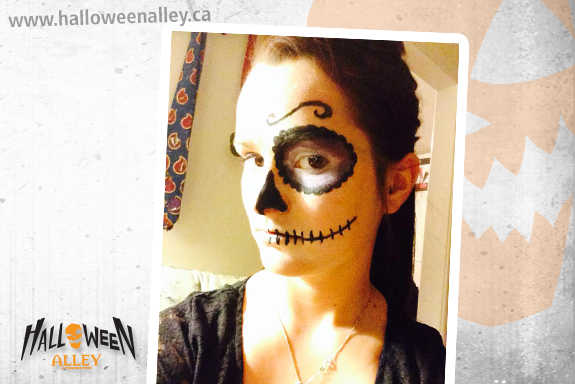 One of our favourites from last year — Thanks to Megan McGeachy for the inspiration and for sharing this. The Sugar Skull is a great look, especially if you need a costume to carry you into November 1st for Día de Muertos (The Day of the Dead)
Unzipped Zipper Face Makeup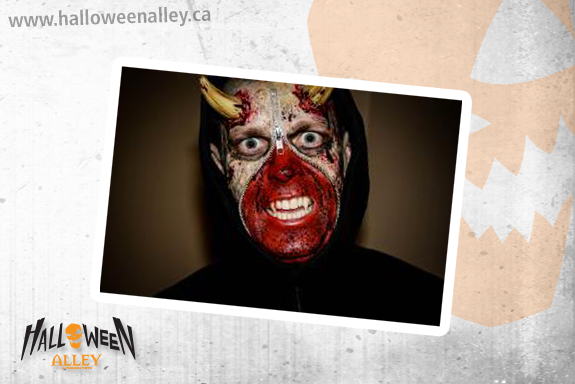 One of the most gruesome looks out there, and one of our best selling makeup kits sets last year, you should have no problem giving your friends nightmare with this look
Have some awesome makeup you'd like to share? Reach out to us on our Facebook and Twitter pages — we always love to see what our fans come up with for any occasion!