It is that time of year again… When parents cry with excitement, and kids weep with despair as September blows its cool breeze, and leaves change from green to yellow. If your child is in love with Halloween, why not try to ramp up their excitement with some Halloween inspired lunch snacks?
Jack-o-Lantern Quesadillas
We whipped up a chicken and cheese jack-o-lantern quesadilla, with ingredients we had on hand. We used tortillas, grated cheese, and some left over chicken fingers from the night before (You could totally use any left overs on hand, or quickly cook up a piece of chicken)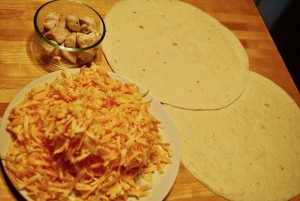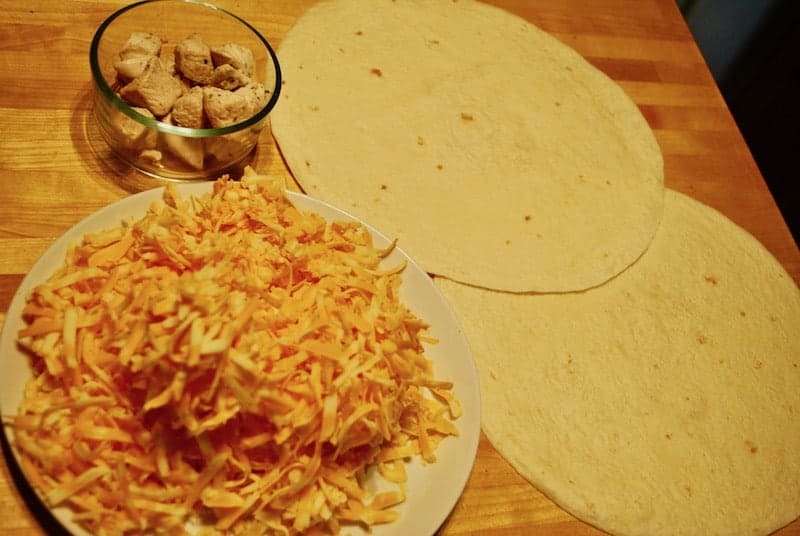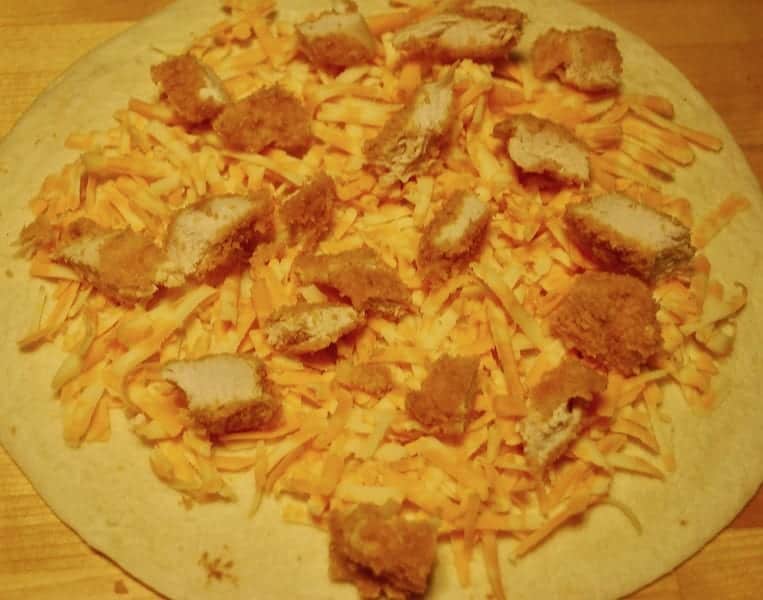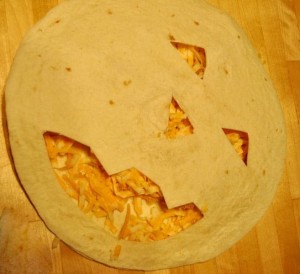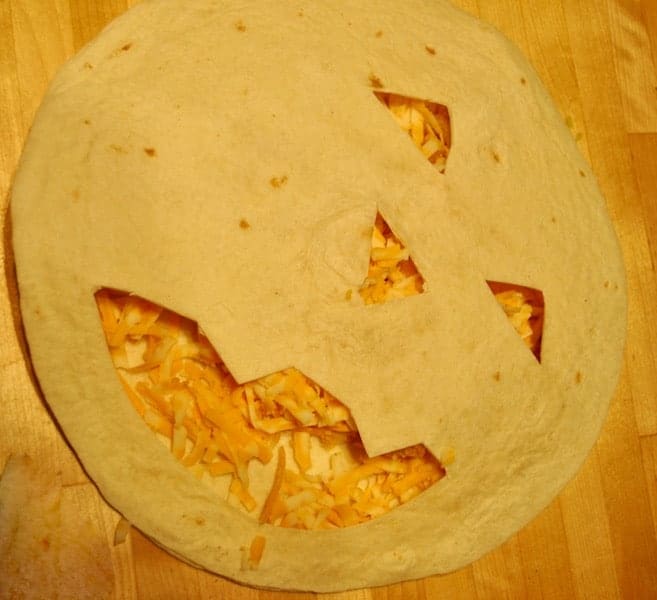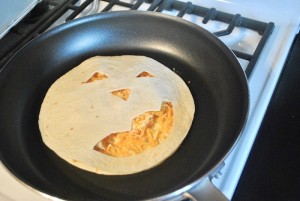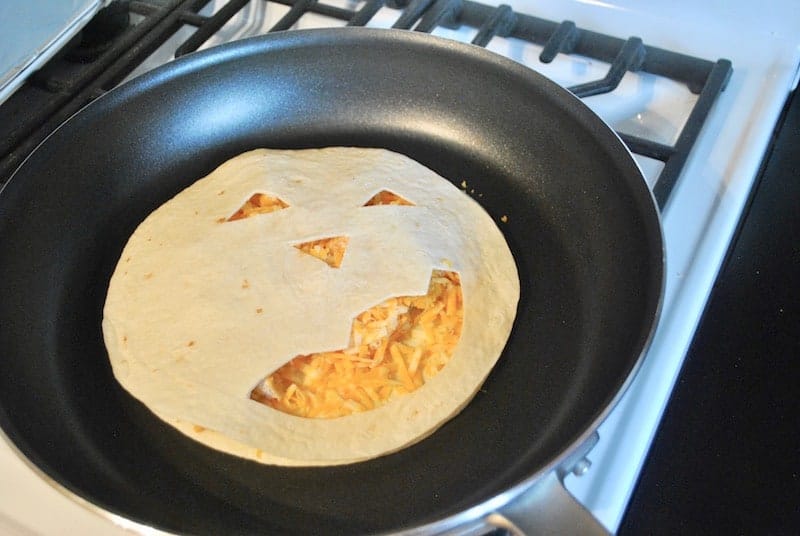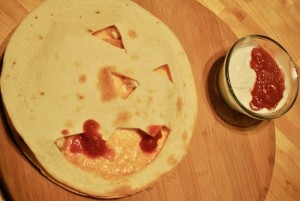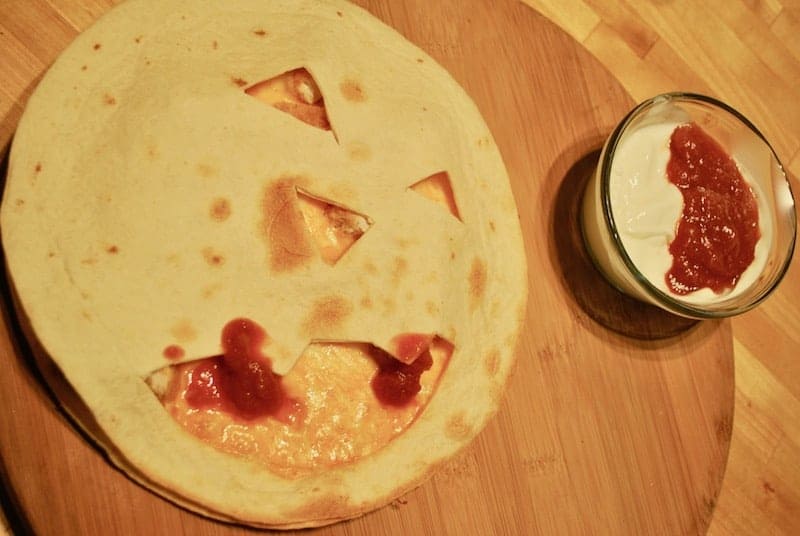 Start with some clean kitchen shears, and cut out your lantern face.
Place whole tortilla down first
Fill with toppings
Set pumpkin face tortilla on top
Place in frying pan and fry until golden brown
Flip carefully, repeat step #5
Plate and serve
This can be served hot or cold, but if you are making them ahead of time, make sure to allow them to cool completely before putting in the container, so they do not go soggy.
School Book Sandwiches
Keeping with the tortilla theme, we also love these school book sandwiches. Not totally Halloween, but still fun!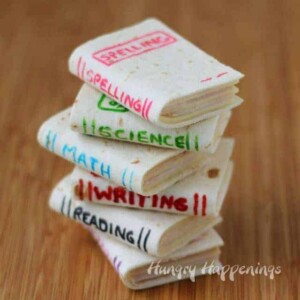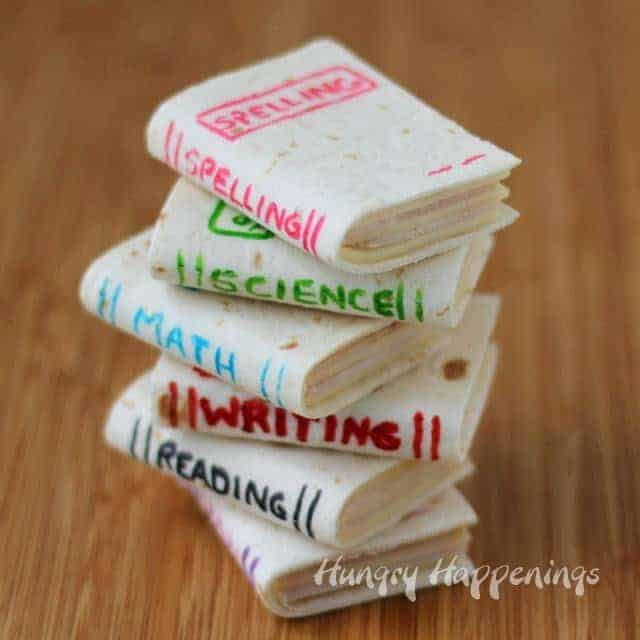 Monster Sandwiches
You could also spook up your child's sandwich, into a monster.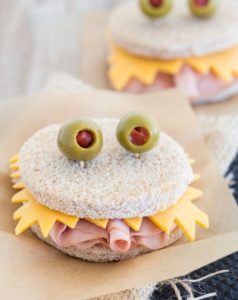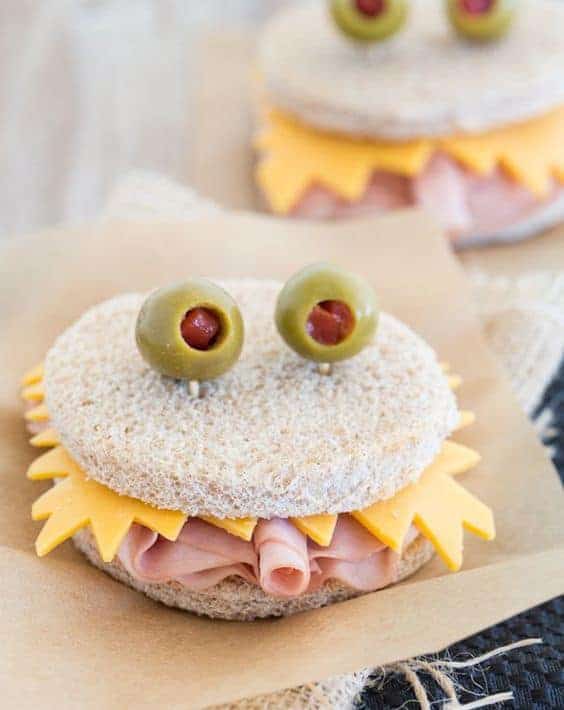 Creepy Snacks
Or if you are more of an edible marker on fruit – strapped for time – at least your kid has lunch kind of mom, you can try your hand at these cute jack o lantern clementines, and cheese string ghosts.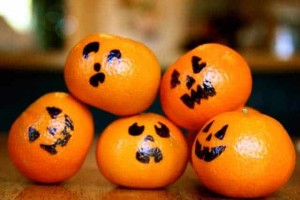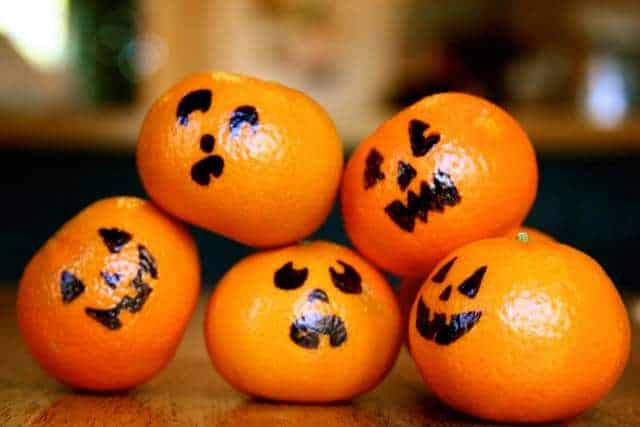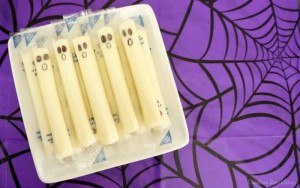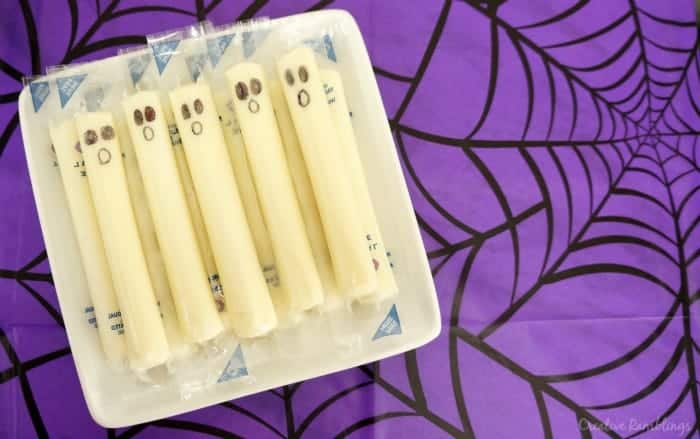 Mummified Fruit & Ghostly Cutlery
And if you don't have time to make spooky food, you could try your hand at mummifying your fruit, or turning your cutlery into a ghost! (It's like making a Halloween Costume for your fruit!)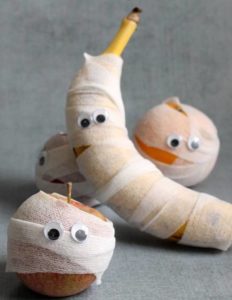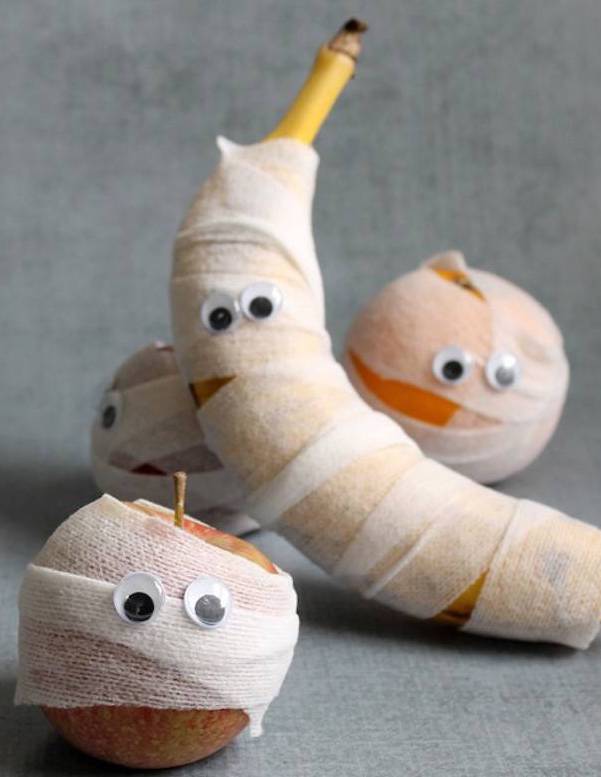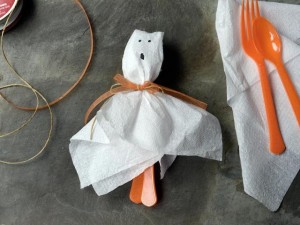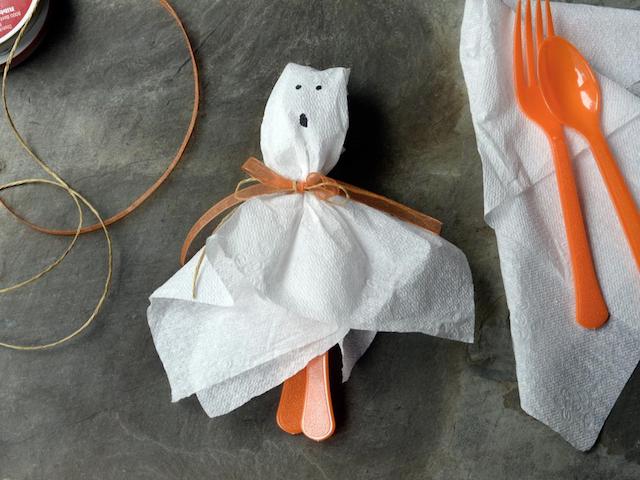 What do you do to get ready for back to school? Show us by tagging @HalloweenAlley on Facebook and Instagram.
#CelebrateLifeHalloweenStyle
#HalloweenStyle
#HalloweenAlley