We're already in June, that means only 5 months until Halloween. In celebration of the new Man of Steel movie we've decided to round up our favourite Superman Halloween costumes on the Internet.
1. Superbaby. Powers include: filling diapers, spitting up, and… looking adorable.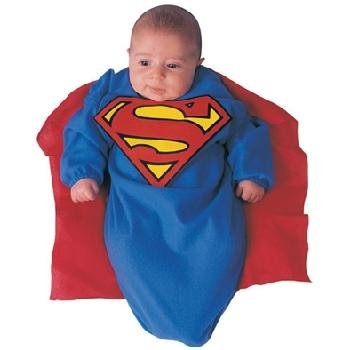 2. Super Zombie. Don't even know what to say about this except, great idea!
3. Steampunk Superman. If Superman had been around in the 1800s. Ok, this guy may not look a lot like Superman, but it's still a sweet costume.
4. Super-pup. So. Cute! I mean, just look at him! Ahhhh!
Here's a sneak preview of just SOME of the Superman and Supergirl Halloween costumes we'll be carrying this year, for your viewing pleasure.