Happy Canada Day! We hope you're as excited as we are to celebrate being Canadian, but we know you might want to make the day bit spookier too, Halloween Alley style!
Here are our top three Canadian actors that have appeared in major horror movies to give you some viewing suggestions for Canada's 147th birthday!
Michael Sera: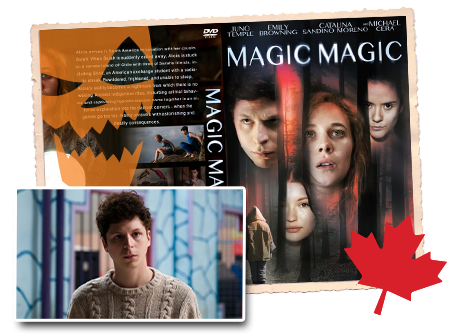 Perhaps better known for his roles in comedy films, Michael Sera (originally from Brampton, Ontario) starred in Magic Magic last year, a supernatural film based on an urban myth about a vacationing girl who struggles with paranormal events in a hostel in Brazil. This is definitely one to watch with the lights out!
A.J. Cook: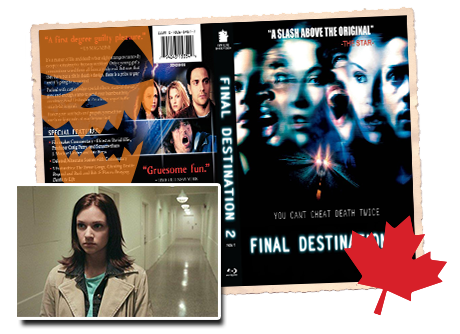 Final Destination 2 is a classic in the series and stars no other than Canadian A.J. Cook (born in Oshawa, Ontario), who plays Kimberly, a girl struggling to prevent her violent premonitions for coming true.
David Paetkau: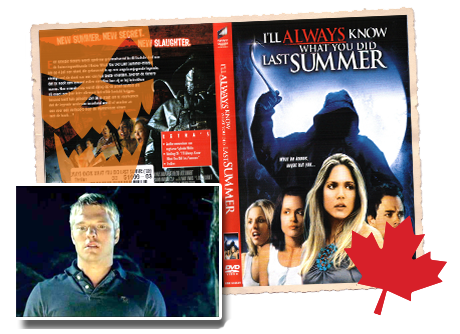 Also an actor in the Final Destination series, David Paetkau (originally from Vancouver, British Columbia) also starred in I'll Always Know What You Did Last Summer, a film about a group of teenagers being stalked by a hooked murder, and sequel to the original and second "Last Summer" films.
Check out these great thrillers, and visit our Facebook and Twitter pages for more suggestions!