Summer is in full swing! Now don't get us wrong, we love summer… but we also love Halloween! So we decided to put together some summer party ideas, for those who just cant wait the


Our friend Amber has 2 rambunctious boys, and they love to dress up and play super hero – so we used their existing dress up corner, and used that for inspiration for the party, and an activity for the kids to play.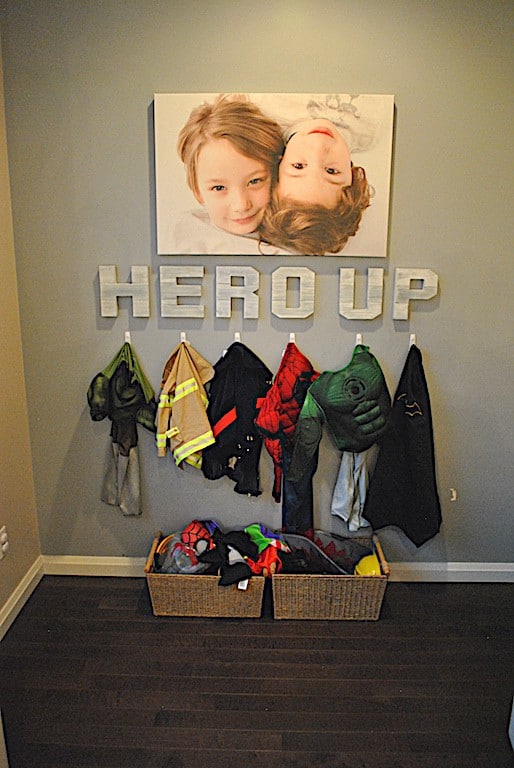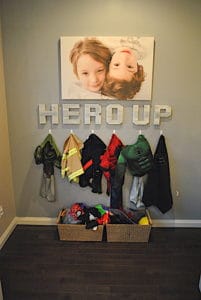 We started with a super simple balloon arch. Now the trick to this is finding a low heat glue gun. Please do not attempt this with a regular glue gun… POP will go the balloon. To make this more cost effective, we used a small hand pump to inflate the balloons, but you could also use helium if desired. Then select your balloons, (we used 3 varieties small black, medium orange, and large black and white polka dotted) blow them up, and knot them. We did the majority of the orange balloons slightly different sizes to add some texture to the archway. Take a larger needle, and some string, whatever you have on hand should work, take the needle and thread it through the nub of the balloon knot, making sure the feed it far enough down the string, without tangling it. Once you have 4-6 balloons threaded, you can adjust them to make a fuller look, keeping all of the balloon knots towards the centre. Continue this until you have reach the desired length.We used 3M hooks to secure the arch to the wall, then we arranged the balloons to make it fuller. Once it was secure on the wall, we took the low heat glue gun, and the put a dab on a balloon, and filled in some of the flat spots in the archway. We also glued monster eyes to the small black balloons to add an extra little fun factor!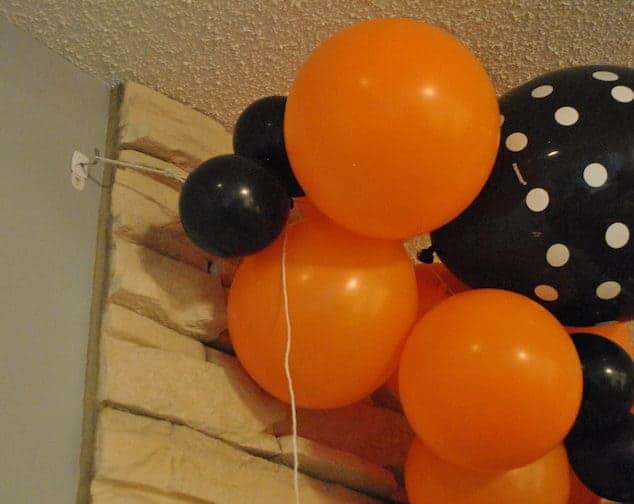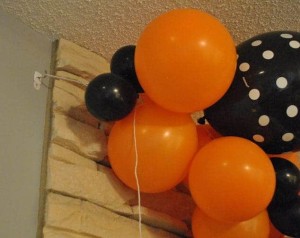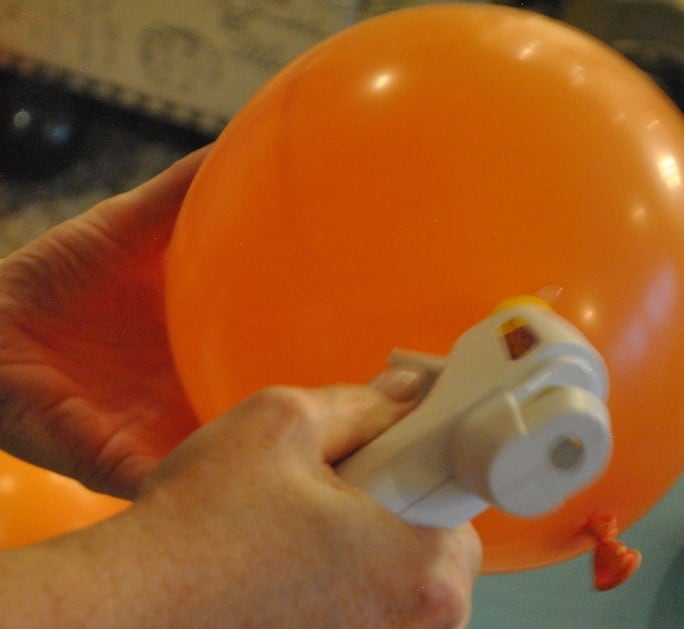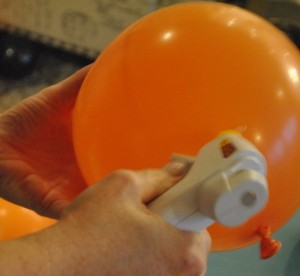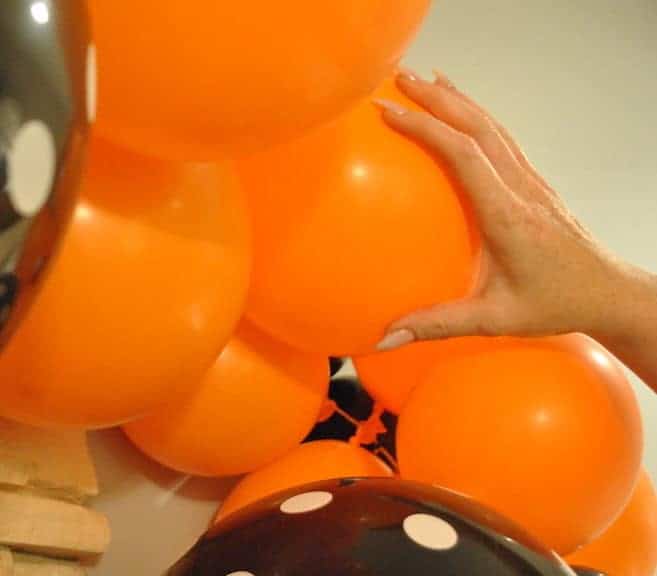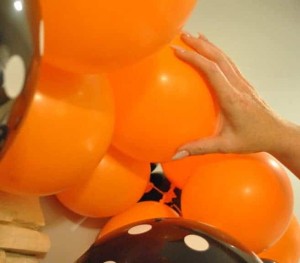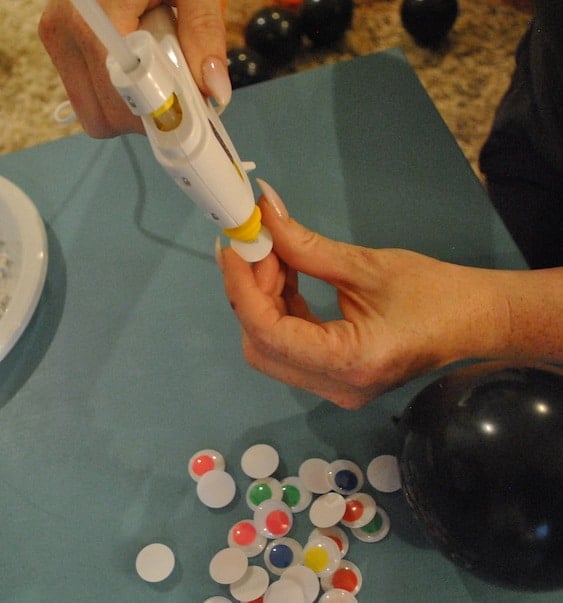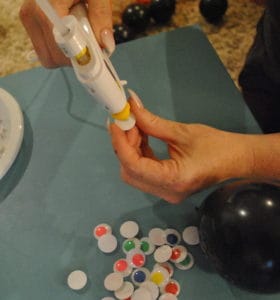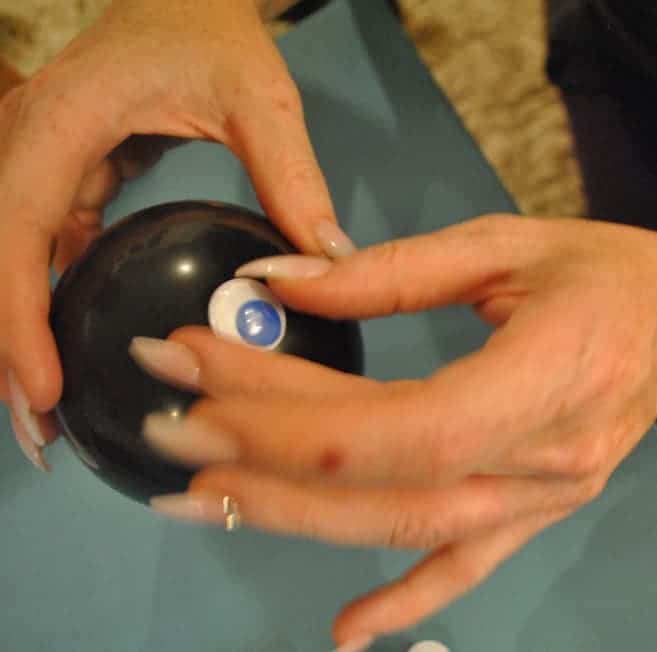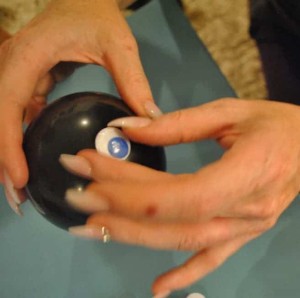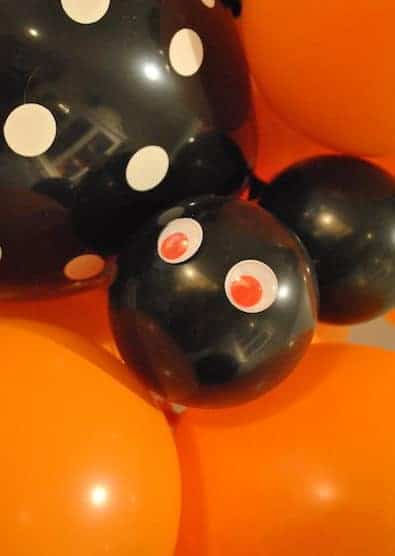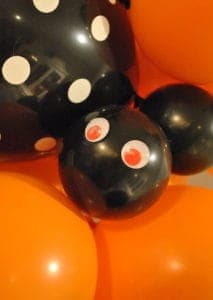 Voila! A beautiful Halloween archway in less than 1 hour!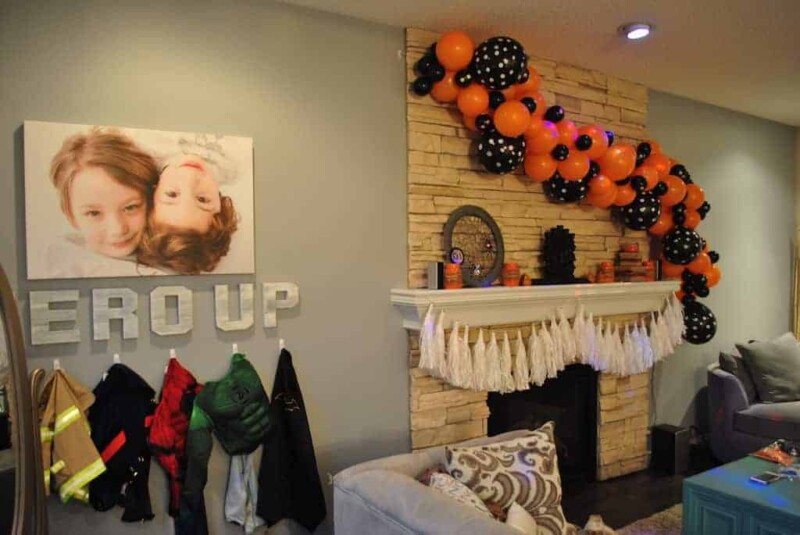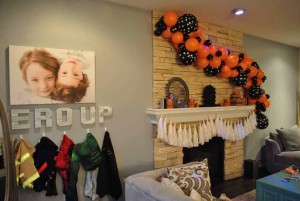 Another super simple balloon decor idea is a ghost trio. For this we took 3 white balloons, filled with helium. Took a black sharpie, and drew a face on them. Then with some white crepe ribbon, we cut 3-5 per ghost, a small strip of scotch tape – poof! Spooky ghost trio. Because they are helium filled, they sway just ever so slightly giving them some extra spook factor.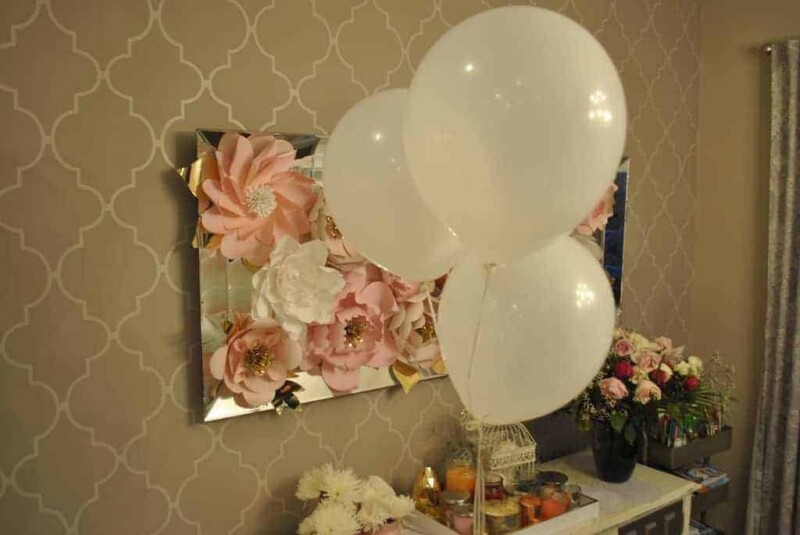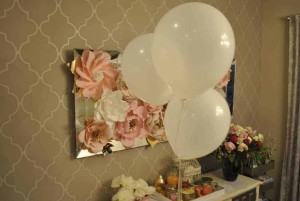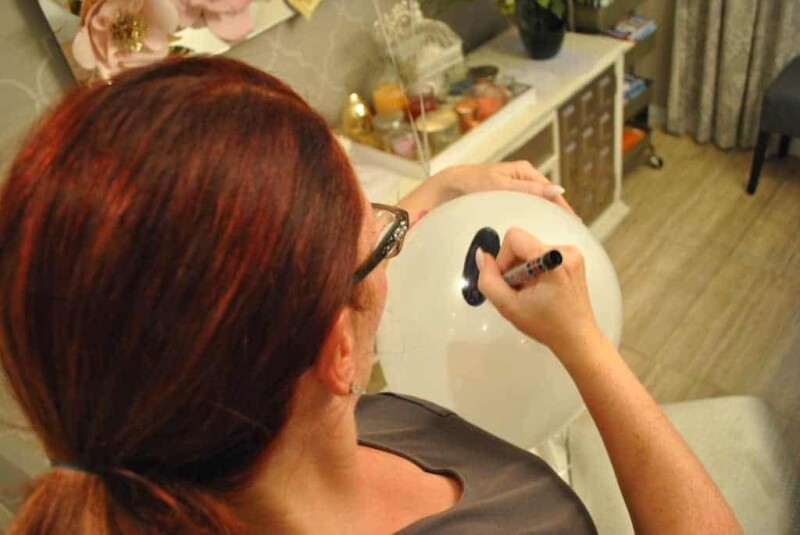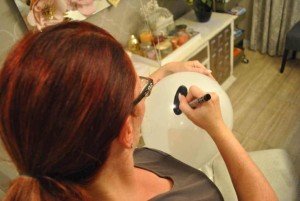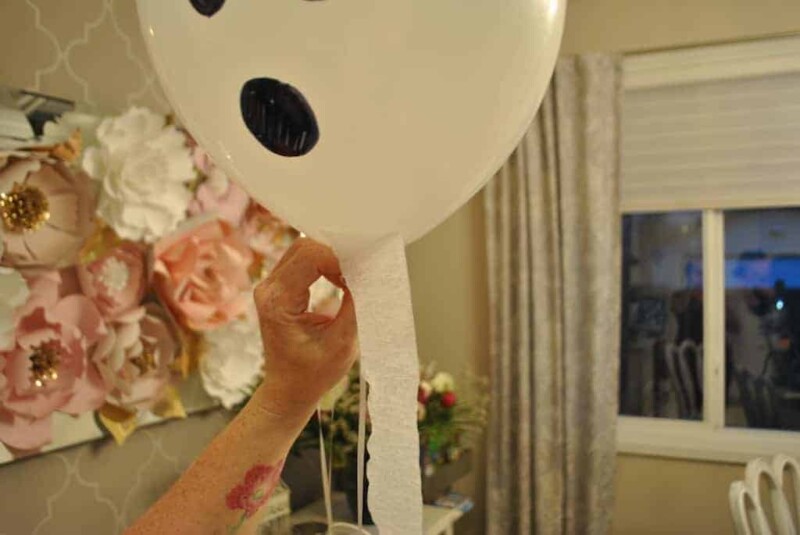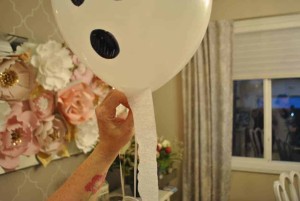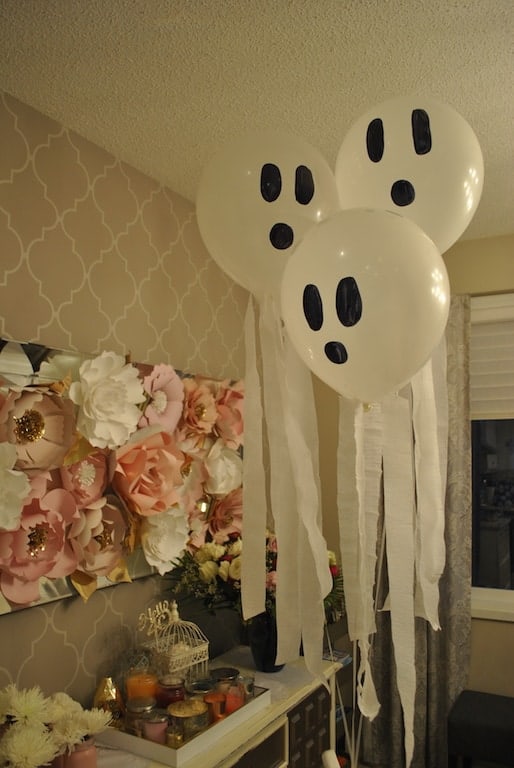 To dress up the coffee table a little, we found a small orange lantern, then just took a sharpie to add a quick jack o lantern face, added the batteries, then we had a pumpkin face, without the mess! (and the pumpkin, because it is nearly impossible to find a real pumpkin in Edmonton in July…)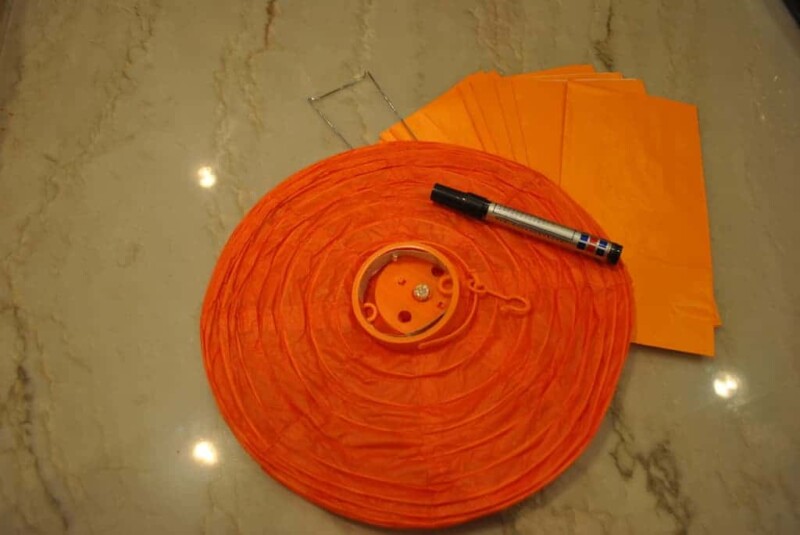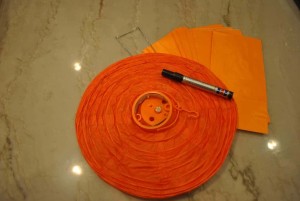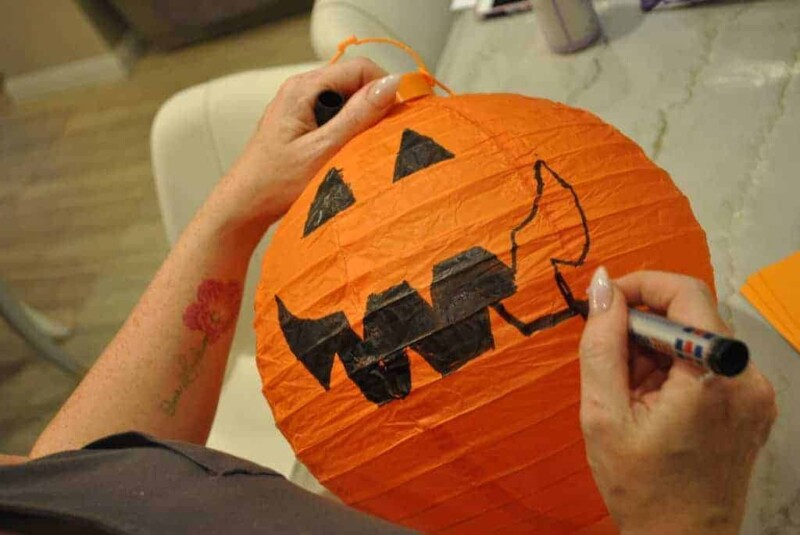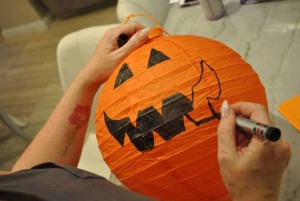 Then to fuel the fun, we whipped up some gruesome bloody finger hot dogs, and brain cupcakes. We boiled the hot dogs as per the directions on the package, and then trimmed out a fingernail, and knuckles. Decorated with ketchup and plated them. If you wanted to let the kids do there own, you could place some ketchup out, and let them bloody it themselves.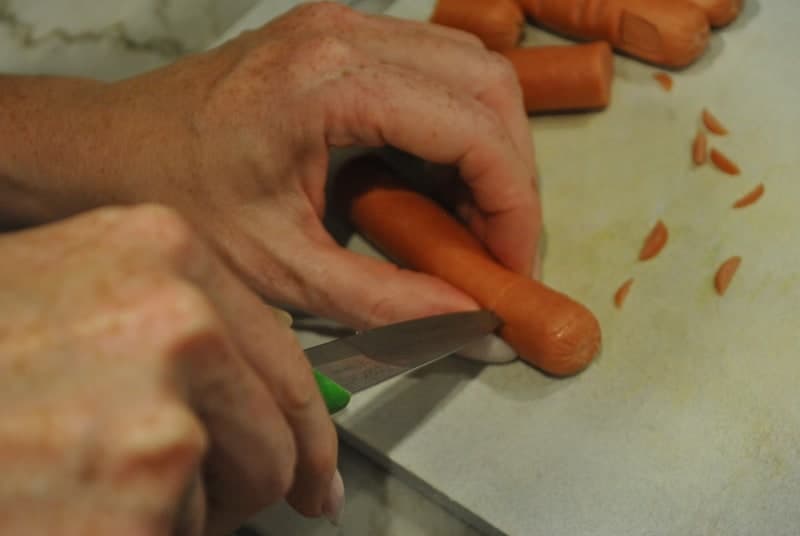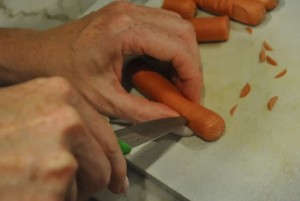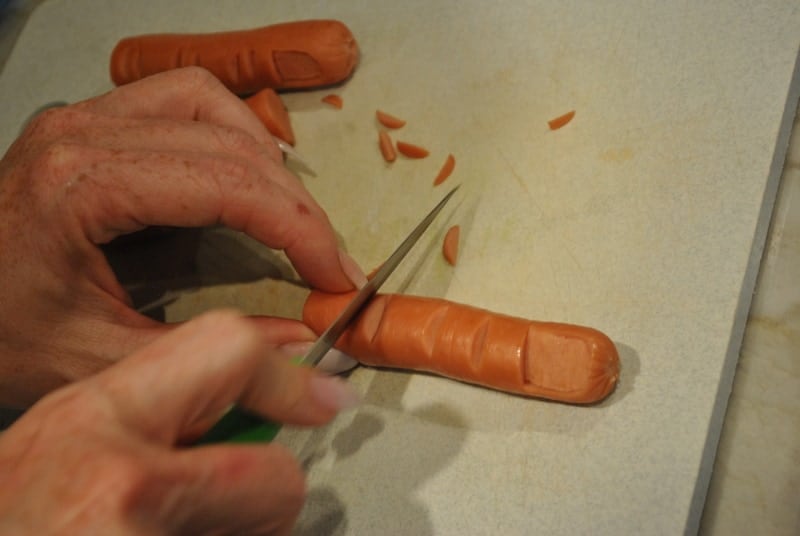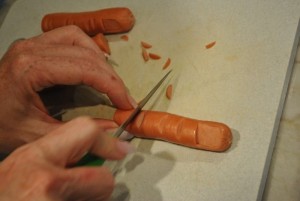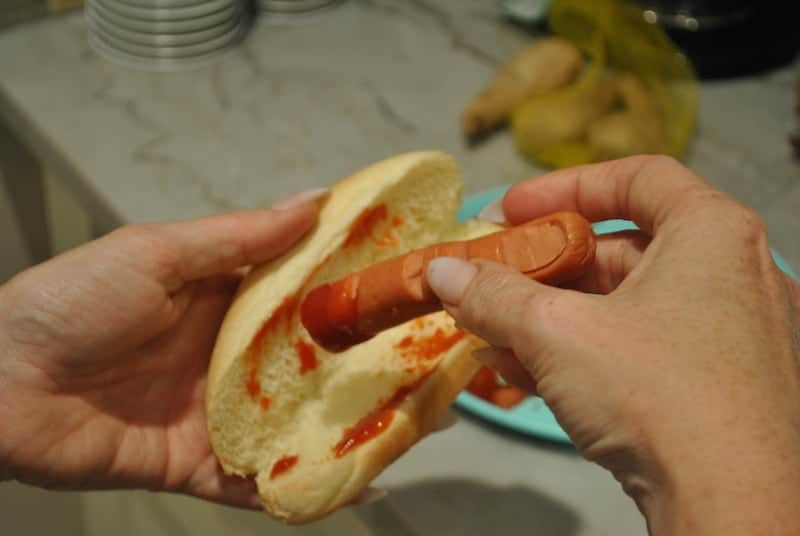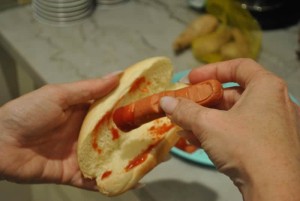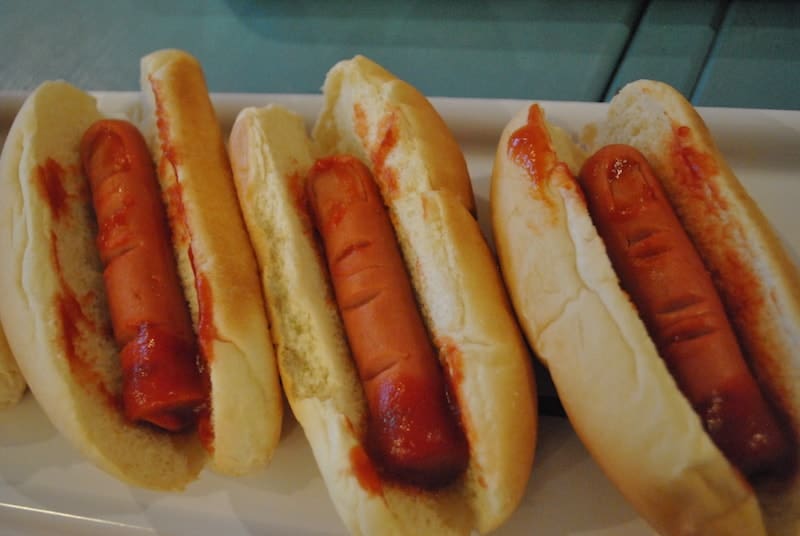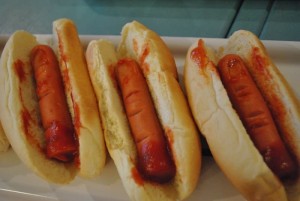 The cupcakes were also simple, you could make your own recipes or use a box mix. Whip up a Butter cream, with a dab of colouring to it (we cheated and got mixed icing from our neighbourhood grocery store – they even added the colouring for us) Give each cupcake a flat icing base, then use a piping bag, with a small circular tip, make a J and a backwards J down the middle of the brain, and then on either side add some squiggly lines…hmmmm… brains…..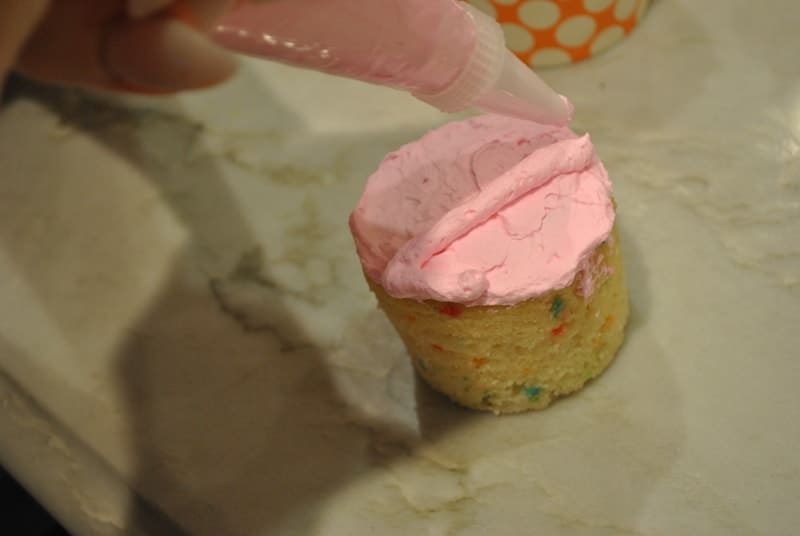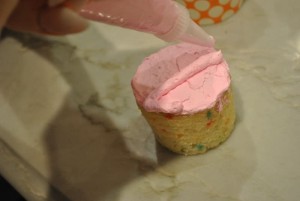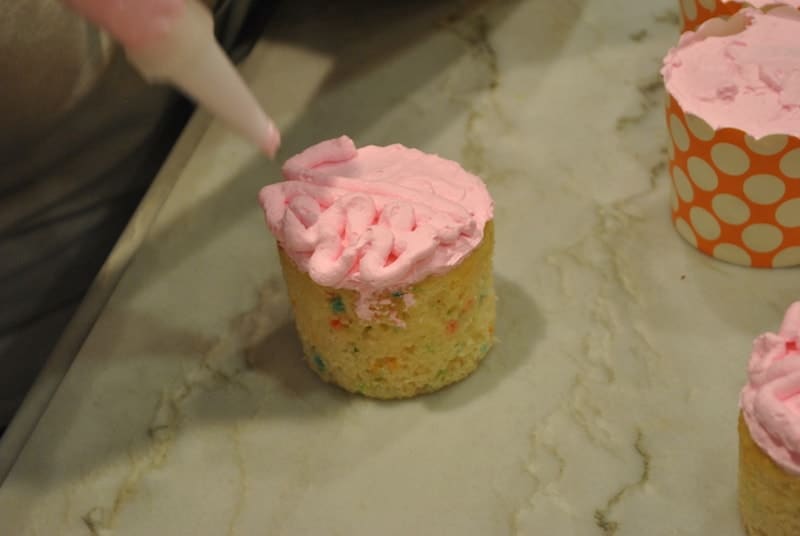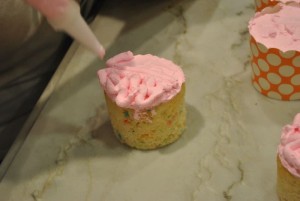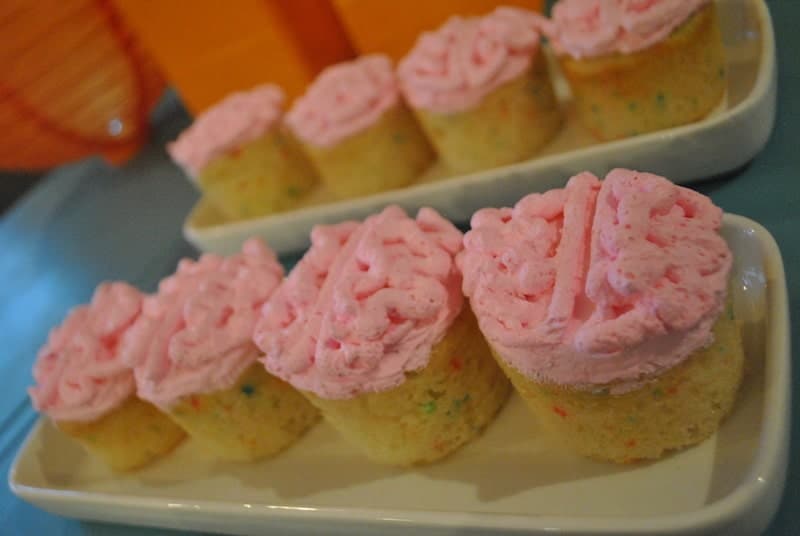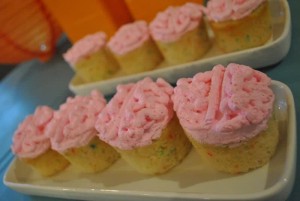 Then lastly, because we know you still have some Halloween candy buried in your cupboards. We took some plain orange bags,  gave the kids a marker, and let them decorate it themselves, or a quick and easy treat bag.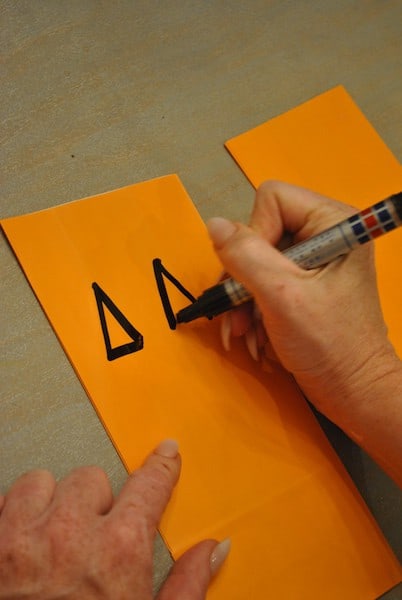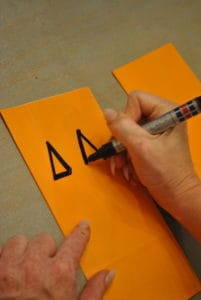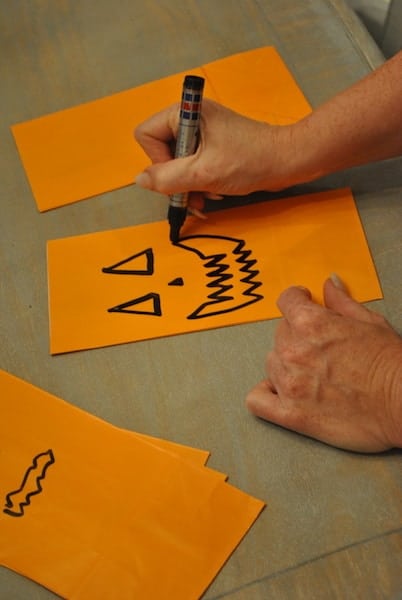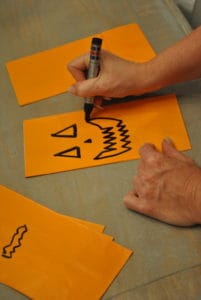 Everything we did took less than 3 hours, and we think would be the perfect setting for a summer Halloween party! Make sure to check out our Pinterest page for more inspiration.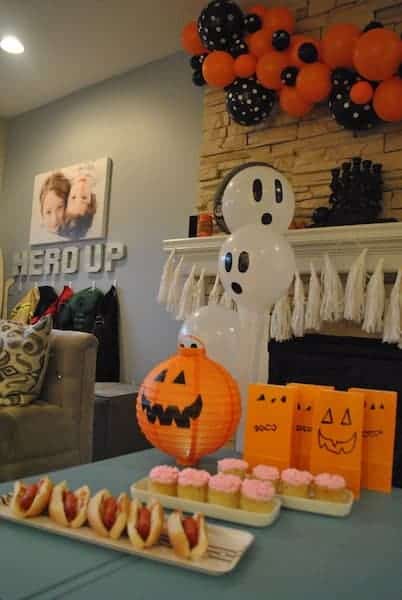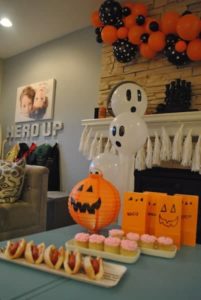 #CelebrateLife
#HalloweenStyle
#HalloweenAlley