Picking out a great Halloween costume is half the fun of Halloween! It's difficult to choose between your favourite characters and pick out your perfect costume, but it's always worth it in the end.
Whether you're designing your own DIY costume, buying parts from a Halloween store or coordinating matching costumes for your family, it's good to be inspired by the great Halloween community online and offline.
Here are some of our favourite Halloween costume ideas for kids!
Doll-In-A-Box Costume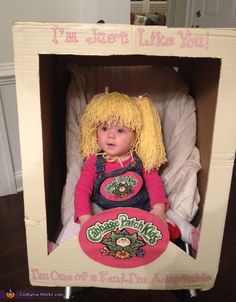 We stock lots of doll and princess Halloween costumes every year-but have you thought inside the box? Dress your baby up in one of our kid's costumes, and place the entire carriage in a cardboard toy box. It'll be awesome!
Face Painting – Teenage Mutant Ninja Turtles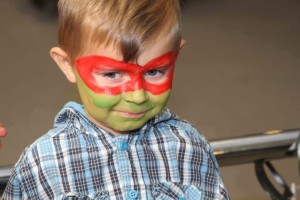 Got an old superhero costume lying around? Want to freshen up your existing costumes without breaking the bank? Face painting is always a great option to breathe new life into an old Halloween costume! Last year, our Edmonton Halloween Alley stores featured free face painting.
Popular ideas include The Hulk, Spiderman, Shrek, Teenage Mutant Ninja Turtles, and more! Simply throw together some matching clothes, pick up some props at your local Halloween Alley store, get your face painted by one of us, and you're good to go!
All-Inclusive Halloween Costumes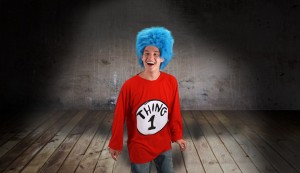 Sometimes, it's best to go with the simplest option. Got twins? Why not buy a set of Thing 1 and Thing 2 costumes so they can show off just how crazy they can be! Do your twins fight a lot? Maybe you can pay homage to the upcoming Batman vs Superman movie and buy each of them a costume for their favourite DC character!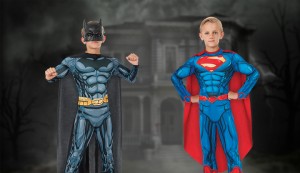 When it comes to Halloween costumes, the possibilities are endless. Whether you're buying an entire costume, sprucing up old ideas or adding a twist to an existing option, be sure to have fun!
Visit our Facebook page for frequent updates on the coolest Halloween news. Or, follow us on Instagram and Twitter for cool Halloween photos in general! Celebrate life. Halloween Style!