Want to bring your friends together this year? Want to have the best Halloween photos on Instagram? Check out these five group costume ideas for Halloween 2014!
Teenage Mutant Ninja Turtles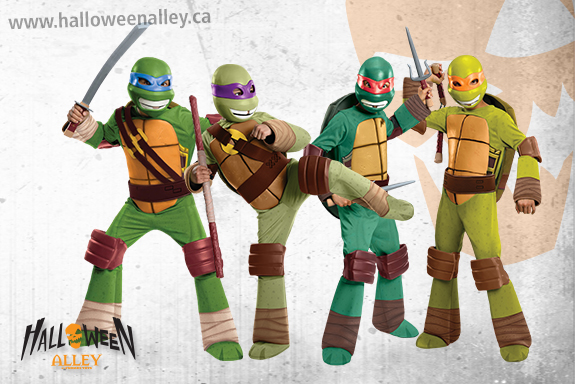 They're back for 2014, and in theatres with a blockbuster summer movie — TMNT will be one of the hottest group costumes for Halloween 2014. It's the perfect group costume for a party of four looking for endless opportunities to pose in classic turtle style. As an added bonus there's no better way to look good eat pizza too!
Assassin's Creed Costumes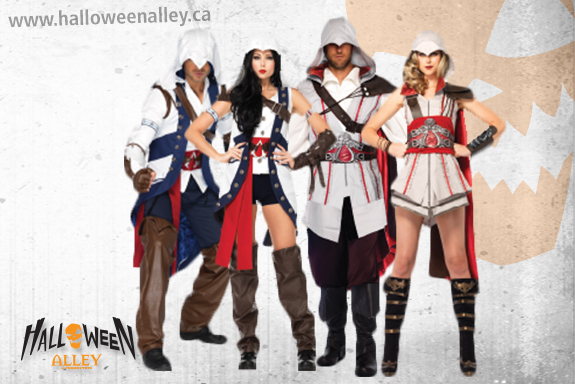 Be a hero from one of the best selling game franchises out right now — Assassin's Creed. Be warned, these costumes are less stealthy and more sexy than the characters in the game, so you'll be sure to get noticed by everyone you try to sneak past.
Duck Dynasty Costumes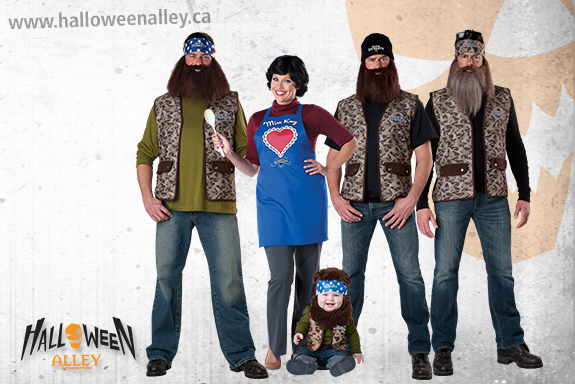 Love the camo look? Duck Dynasty is another recent yet insanely popular series breaking ratings records across Canada. Halloween Alley will have Duck Dynasty costumes for the entire family, including this hilarious children's Willie Robertson costume!
Photo Real Costumes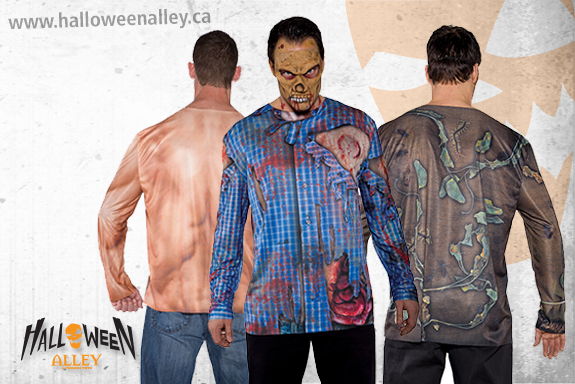 Whether you want to rock a group of full-sleeve tattooed bikers, scarecrows or undead zombies, Photo Real costumes feature photo-realistic prints that look totally convincing in pictures.
Skin Suit Costumes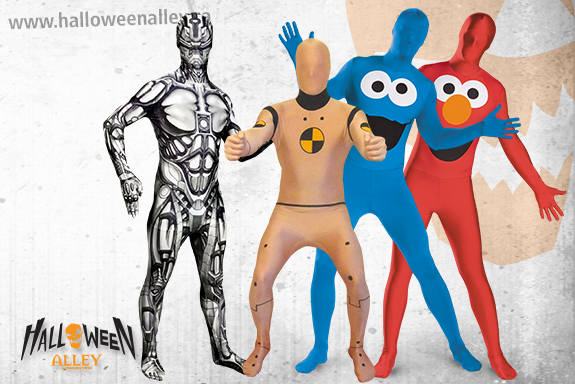 We love skin suits because they are one of the easiest way to get a group outfitted with awesome matching costumes. From a room full of crash test dummies or alien and zombie skin suits (coming soon), these costumes are a quick and fun way to have a group wear a totally different look in seconds. Halloween Alley will also have plain skin suits so you can make custom costumes (green army men anyone?)
Halloween Alley is your source for all things Halloween in 2014, including costumes and accessories for all of your friends and family. We're always adding new stock and will be open soon so check back often and stay in touch with our newsletter!
Share a photo of your favourite group costume! Reach out to us on our Facebook and Twitter pages — we love how group costumes bring people together and make Halloween even more memorable.