You, our fellow Halloween enthusiasts never cease to amaze us! Thank you for continuing to Celebrate life. Halloween style! Your Halloween home decorating was off the wall! So good in fact that Aly, from Lethbridge, Alberta made this awesome wreath/wall decoration, to put back on the wall! Using just a frame, feather boa, painted silk leaves, polymer clay.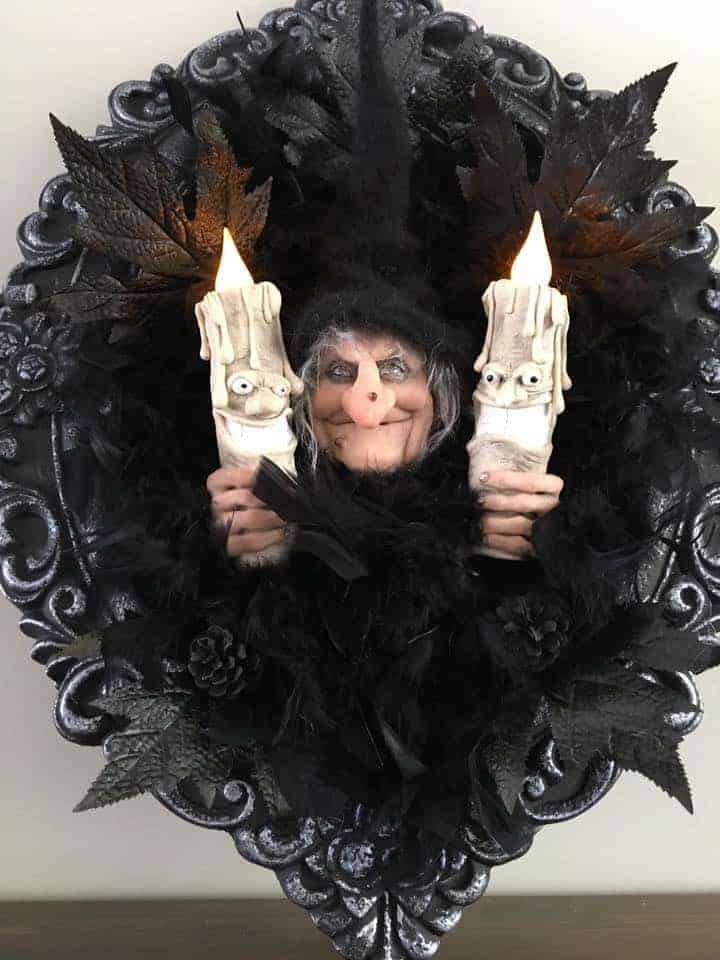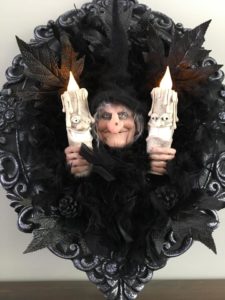 There were so many amazing home decorating photos, it was hard to pick a winner… so we made you pick! We picked our top two, and you voted to select your favourite halloween decorations! Here is just a sampling of the great Halloween decoration skills everyone shared with us.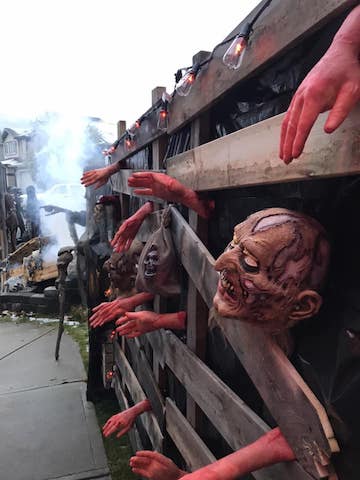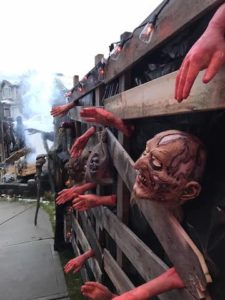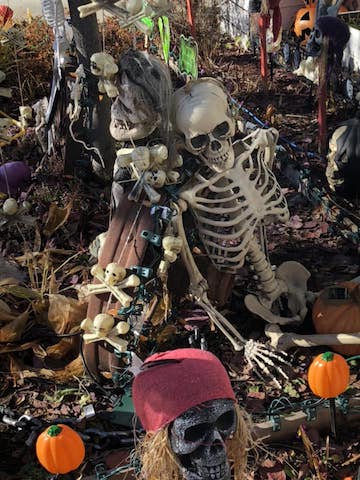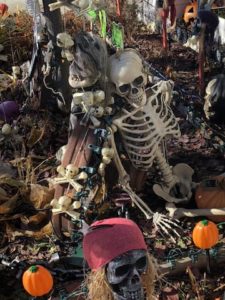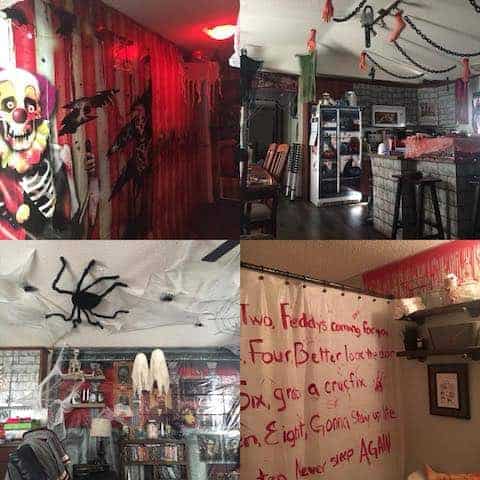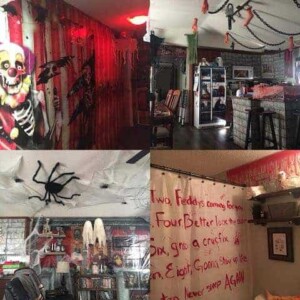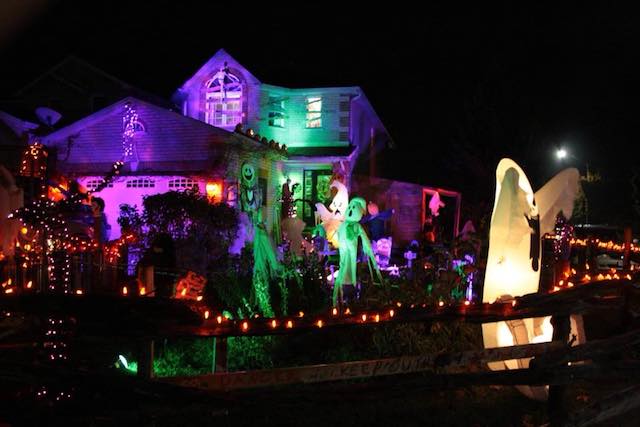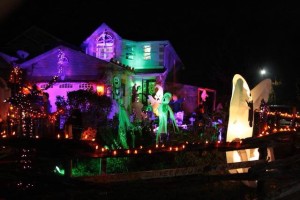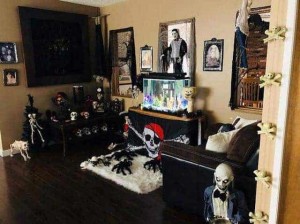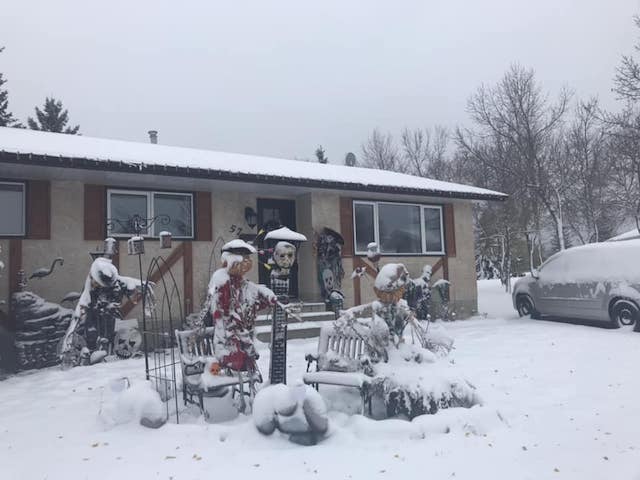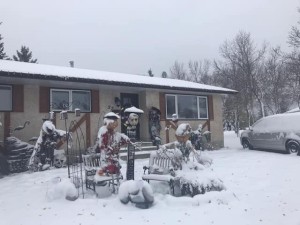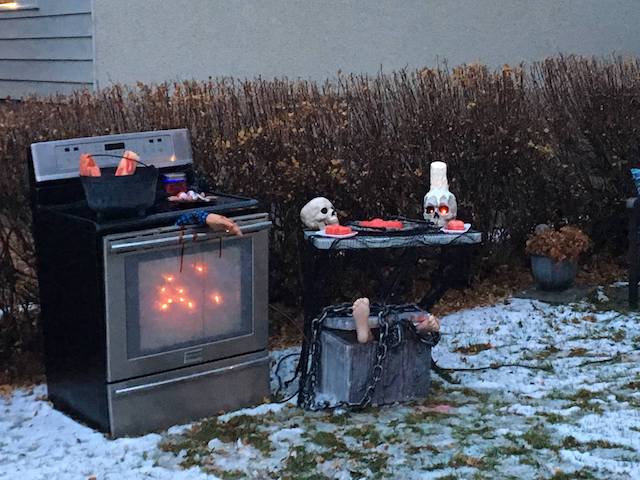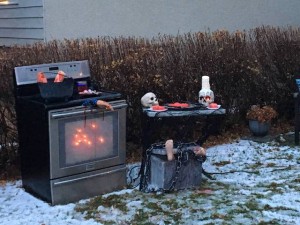 Alana went all out with this video of her decor.
https://www.facebook.com/alana.pearceschikor/videos/10156914370750701/
The winner of our home decor contest was, Jessika from Calgary, Alberta. She was voted top halloween decorating queen with her petrifying pallet pirate yard!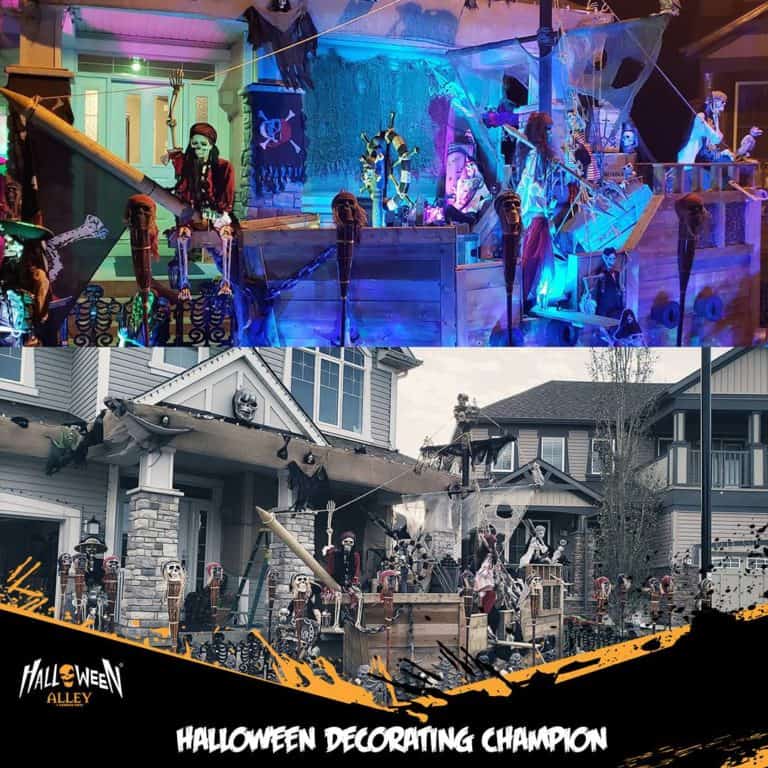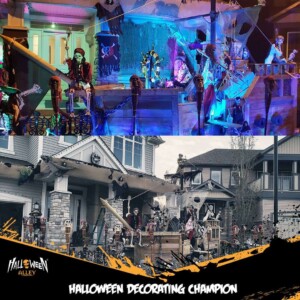 Then, there is our pumpkin carving contest! I mean you are all seriously talented! There are so many artist pumpkins, that did not carve out the pumpkin in a traditional sense, but that carved it like a piece of illuminated clay! So great! Like this Spiderman carving, that Jason shared to us is epic!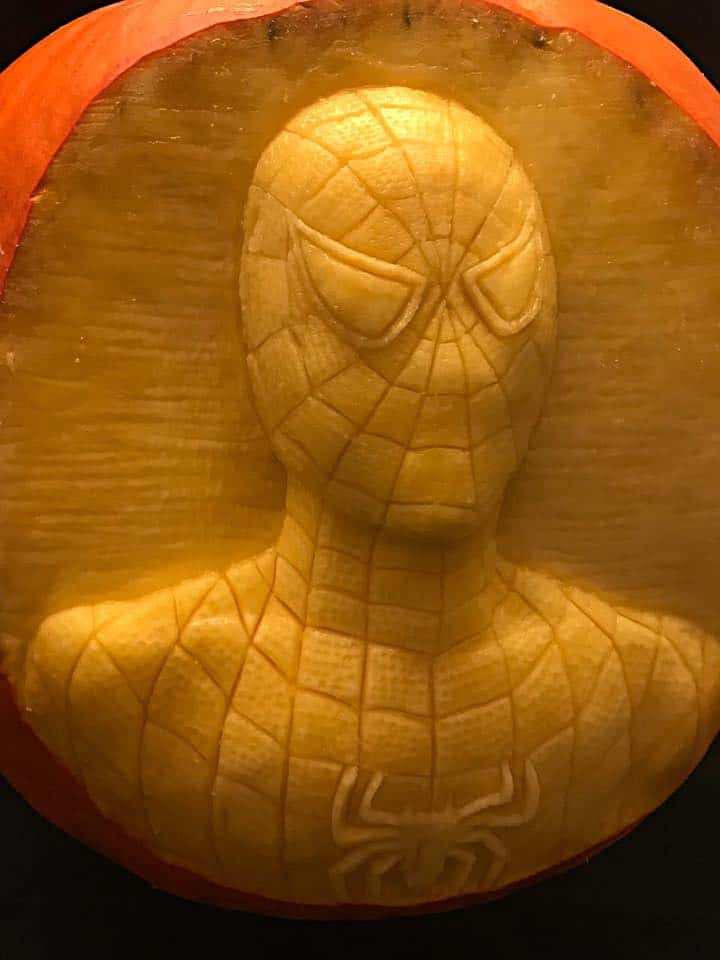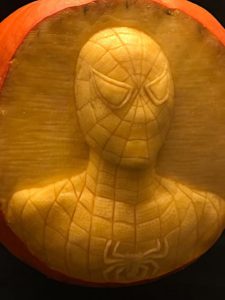 One more set of awesome pumpkins are below. The creativity is awesome, and the execution of each pumpkin…Brilliant!
Now as we said with the Halloween home decorations… there are too many entries to pick just one winner… so again, we asked you to do it. It was a close race between Hook's crocodile, shared with us by Courtney from London, Ontario. Or Danielle's Pennywise and Gothic Fairy come to us from Edmonton, Alberta.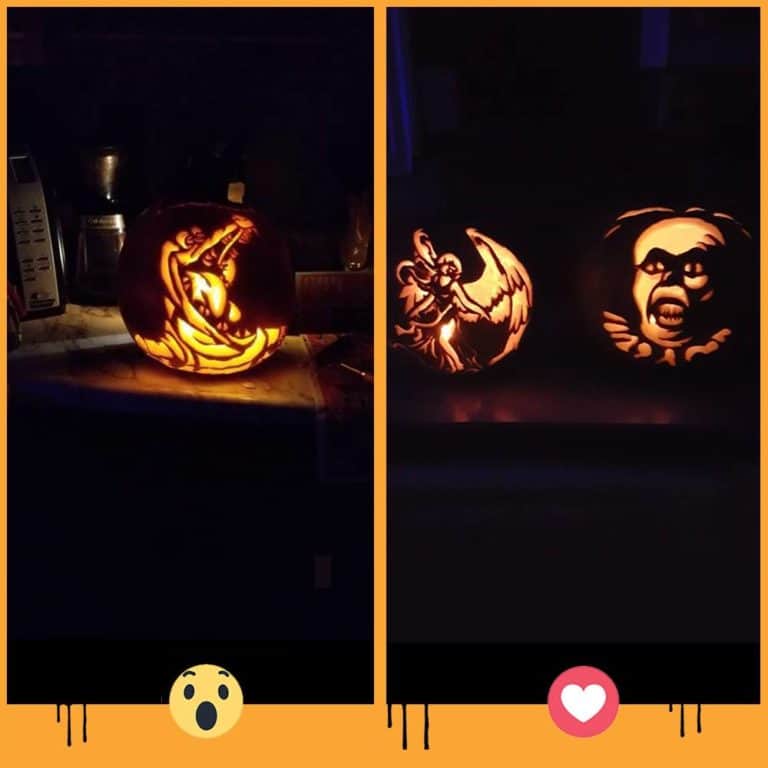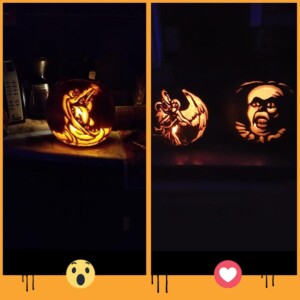 And the winner is… *drumroll please*… Courtney!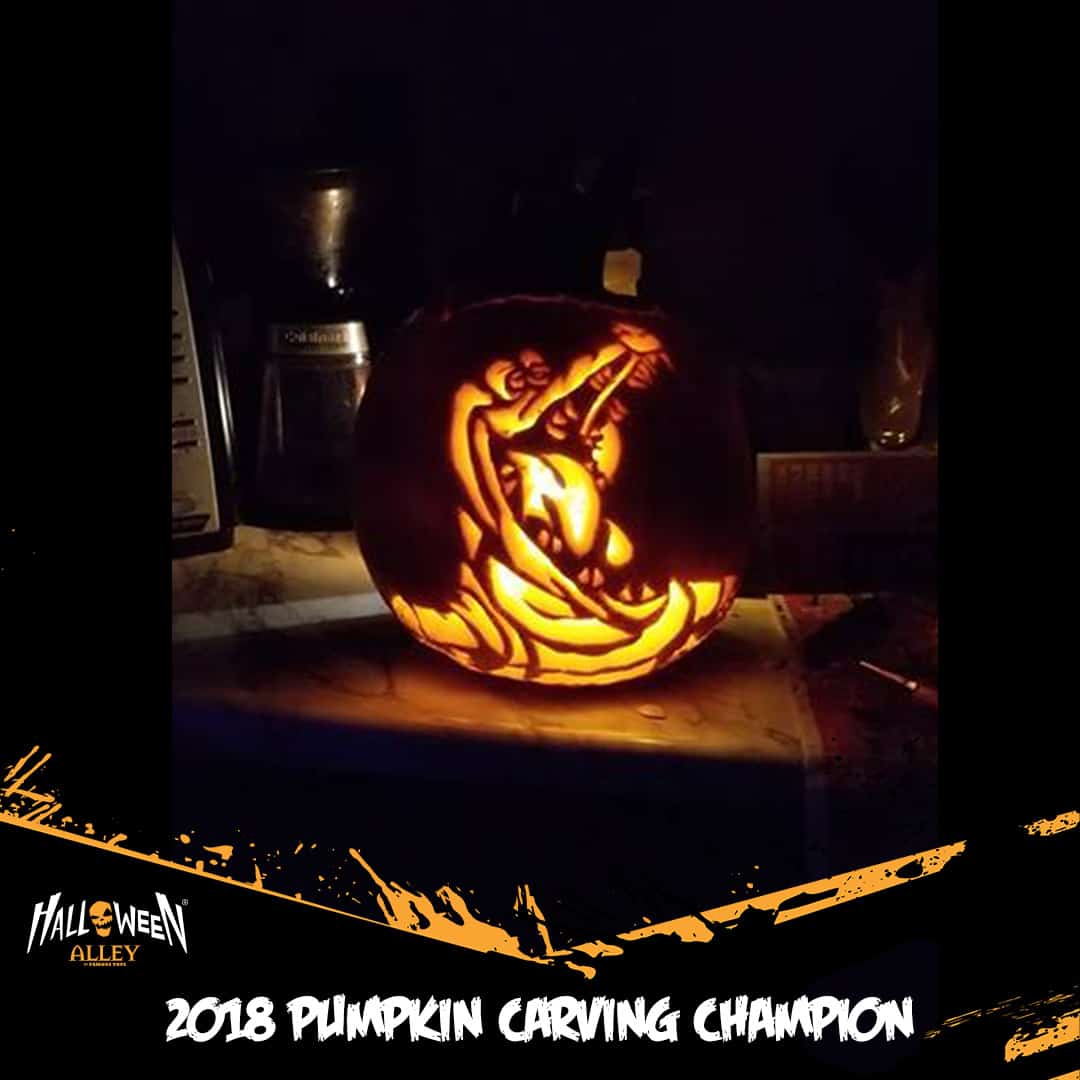 Stay with us! It isn't over until it's over, and we still have two more sleeps until Halloween!
#Celebratelife.
#HalloweenStyle!
#HalloweenAlley