We're launching a Halloween cosplay contest with everyone's favourite figures – Funko Pops! Simply upload a picture of yourself in costume from Halloween 2014 or a recent Comic Convention, tag us and give us a shout on Facebook! You'll automatically be entered to win one of the following, fabulous prizes!
Funko Pops are pint-sized versions of your favourite superhero, villain, or movie character. There are Funko Pops available for nearly every fandom, and the craze for these figures is spreading worldwide!
Here are some of our favourites:
Freddy Kruegar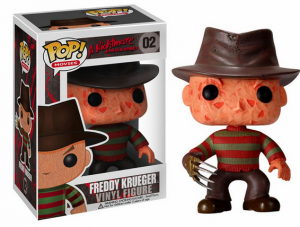 Halloween wouldn't be Halloween without a good scare. Freddy Kruegar is the star antagonist of A Nightmare on Elm Street,  and makes for a terrifyingly cute Funko Pop!
Spongebob Squarepants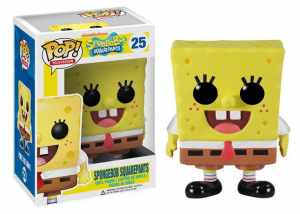 Featuring everyone's favourite underwater mascot, Spongebob! This yellow sponge is up to nautical nonsense, and so will you if you snag this figurine! Byahahaha~!
Batman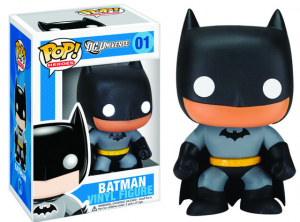 He is vengeance. He is the night. He is the caped crusader himself, Batman! You can't go wrong with a palm-sized figure of Bruce Wayne-whoops! Did I just say his secret identity out loud? You can also be batman this Halloween by visiting our Halloween stores later this year!
Olaf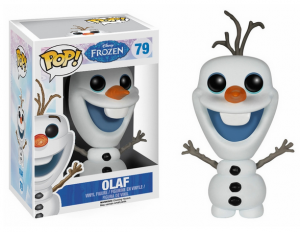 Olaf is Frozen's magical miracle – a snowman come to life? Do you want a build a snowman? Or would you rather have this adorable Funko Pop?
Vegeta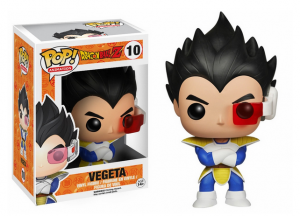 Vegeta is the prince of all Saiyans, and known to be rather short. Just don't say that to his face! You can find an even shorter version of him in this Funko Pop figure.
We're hosting a new contest on our Facebook page within the next day or two, and perhaps you'll snag a Funko Pop of your own! Contest is limited to participants in Canada. Prizes are limited to the Funko Pop characters noted on this blog. Visit us on Instagram and Twitter to keep up with the latest Halloween-related news and updates!