What are you up to this weekend? Need some ideas on what to make for a family breakfast or brunch? We've got some fun, easy-to-make, Halloween-inspired breakfast recipes that will brighten up your morning!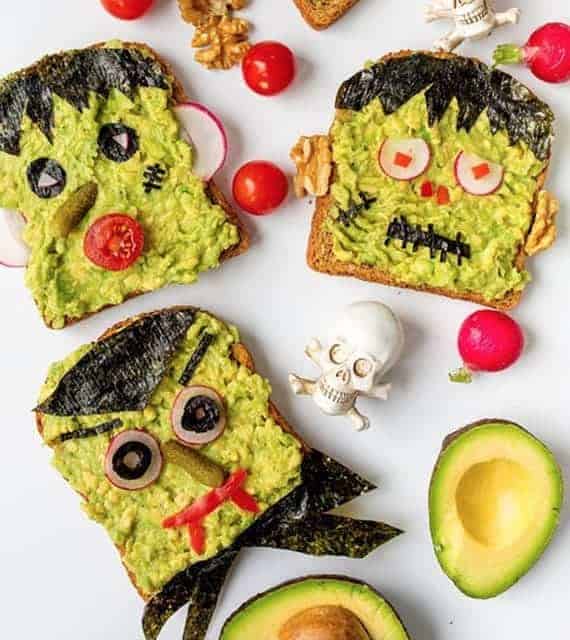 Halloween Avocado Toast
Bring some colour and silliness to the breakfast table for the kids with this Frankenstein's Monster and Dracula avocado toast recipe.
4 avocados
1 tbsp lemon juice
Salt and pepper
1 sheet seaweed
red bell pepper
radishes
grape tomatoes
olives
mini pickles
walnuts
4 slices of toast (your choice of bread)
Scoop the avocado into a small bowl, then add the lemon juice and a pinch of salt and pepper. Mash with a fork. Spread the avocado mixture onto the toast, then prepare the facial features by cutting the hair and stitches out of the seaweed and slicing up the veggies for the remaining features (see image). Makes 4 servings.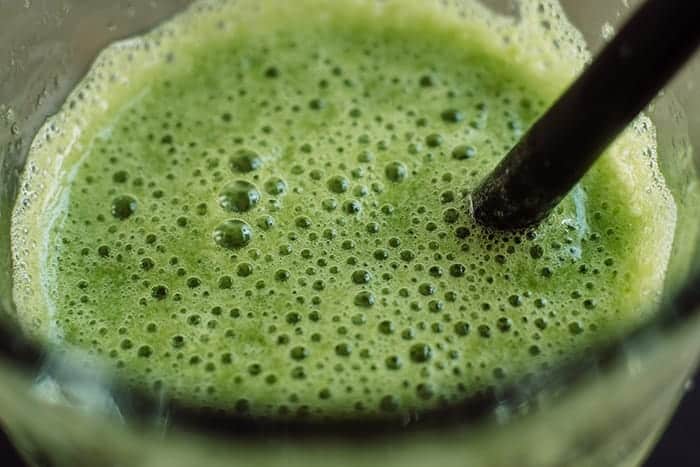 Toxic Slime Smoothie
This creepy smoothie is a tasty and healthy addition to any Halloween-themed breakfast.
2 C plain yogurt
2 bananas
½ C spinach
Mix all ingredients in the blender. For a chocolatey toxic slime smoothie, add 1 tbsp cocoa powder and honey to taste. Makes 4 smoothies.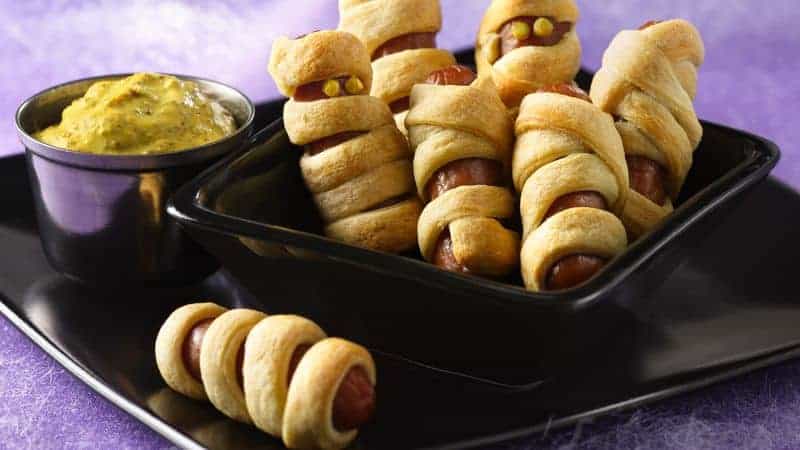 Halloweenies
Mummies that are yummy! These cute treats are super easy to make and always a hit with kids.
1 can Pilsbury refrigerated Crescent Dough Sheet
10 large hot dogs
½ C Dijon mustard
1 tbsp dried oregano leaves
Preheat oven to 375° F. On your work surface, roll out the dough and cut into 4 rectangles, then cut these into thin strips. Wrap each hot dog with the dough strips, leaving a small space open near the top of each of the hot dogs to add a face. Place the mummified hot dogs on a non-stick baking sheet and bake for 15-20 minutes or until golden brown. While the hot dogs are baking, mix the Dijon mustard and oregano in a small bowl for dipping. When the hot dogs are baked, add two small dabs of mustard to each to create eyes. Serve with the remaining mustard dip.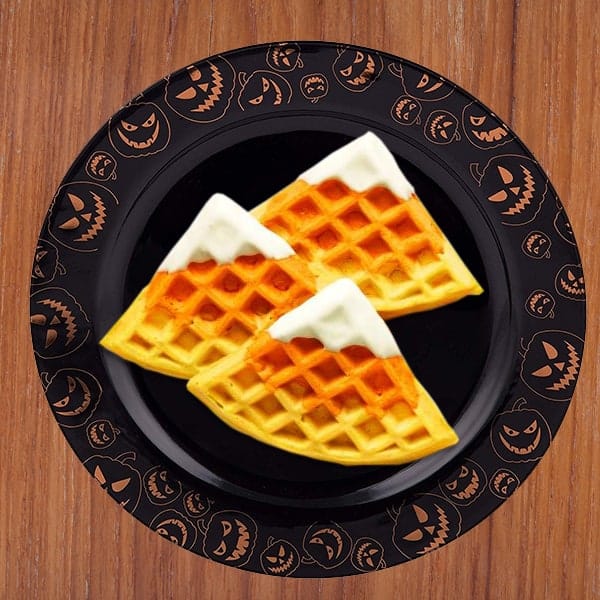 Candy Corn Waffles
A creative, Halloween candy twist on your typical waffles! These candy corn-themed waffles are a sweet breakfast treat.
2 C flour
2 tbsp sugar
4 tsp baking powder
1 tsp salt
2 eggs
1 ½ C milk
4 tbsp melted butter
powdered sugar or melted white chocolate
Preheat a waffle iron on a lower setting. Whisk together the flour, sugar, baking powder, and salt in a large bowl. Whisk in the eggs, milk, and butter. Pour half the batter into a medium bowl, then add yellow food colouring to one bowl of batter and orange food colouring to the other. Pour the orange batter into the middle of the waffle iron, then pour the yellow batter around the outside. Cook until just done. Cut into triangles, then sprinkle powdered sugar onto the tips or dip in melted white chocolate.
Halloween Alley is proud to be 100% Canadian owned and operated, with stores opening across Canada during the Halloween season. Be sure to check out our locations page this summer to find out when and where our stores will be opening as we gear up for Halloween 2020.