Halloween makeup can be very intimidating. Which is why we have got our professional store (g)hosts to prepare tutorials that can help you understand how to get the perfect scary look that gets the heads turning! Here's a printable tutorial for the perfect Woochie look that you can save for Halloweens to come.
Learn everything from Spirit gum, Liquid latex, Flesh gel, drying gel to Mehron color and brush kits.
HALLOWEEN ALLEY MAKEUP TUTORIAL #2.
HOW TO GET THE PERFECT WOOCHIE LOOK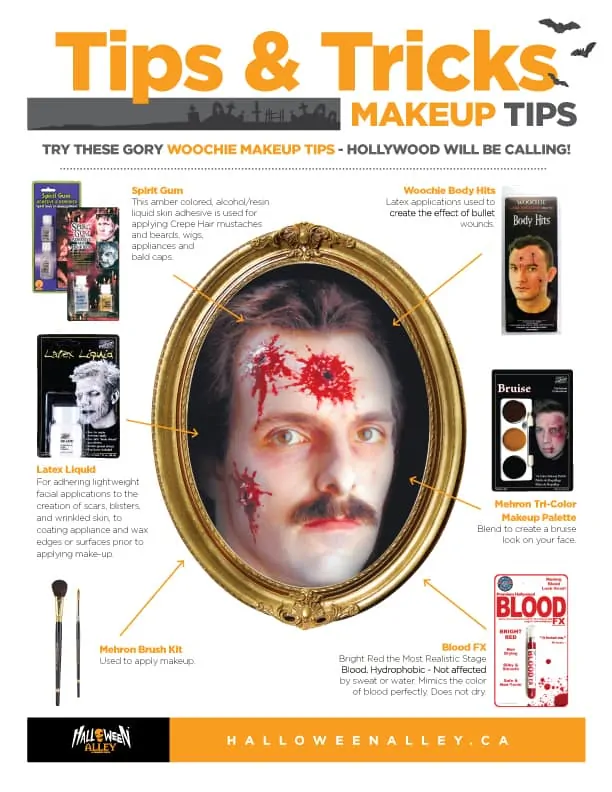 This is second in a series of 4. Find other makeup tutorials for the perfect zombie look, day of the dead look and the pirate look. Stay tuned for more. Find our favorite Halloween makeup kits here. You can use these to get any look you want. We have hundreds of Halloween makeup kits in-stores, so you've got a lot of choices and plenty of tools. We even have colored contacts that will give you the real scary effect you want to complete your Halloween fantasy with. Find a Halloween Alley store near you here.