Get it? Your funny bone, it's painful when you hit it, but it's called your humerus… Seriously though, what's a better way to celebrate your Dad, than with a few knee slapping, terrible, awful, no good, hilarious Halloween jokes?
Like, why did the Vampire read the New York Times? … He heard it had great circulation.
Or why did the vampire need mouthwash? … Because he had bat breath.
How about, why do skeletons have low self esteem? …They have no body to love…
Okay, okay, we'll move on. In our defense, we did warn you about the terrible, awful, no good, hilarious Halloween jokes.
TIME TO SWAP THE DAD JOKES JEANS FOR A NEW HALLOWEEN LOOK?
Is your Dad in need of a Halloween update, check out our mens costumes that could take his look to the next level this Halloween! Here are five family friendly costumes for the man with the "World's Best Dad" title.

We spend the month of June celebrating our fathers, so what a better way to continue the party into July with a giveaway for Canada Day! You could win an inflatable costume and all you have to do is post a photo of your Canada Day preparations!
HOW TO ENTER
Post a photo of how you're prepping for this years Canada Day celebrations on our FB contest post, or tag us on Facebook or Instagram, or Instagram Stories!
@HalloweenAlley #MyHalloweenAlley
Contest closes July 2 @ 11:59PM
Terms & Conditions HERE
AND ONE MORE JOKE FOR THE ROAD
What is in a ghost's nose? … Boo-gers!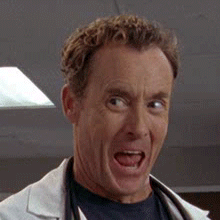 #celebratelife
#halloweenstyle
#halloweenalley