Help release Annie's lost soul; it is stuck on earth and it cannot go the spirit realm until she resolves her unfinished business. She needs your help!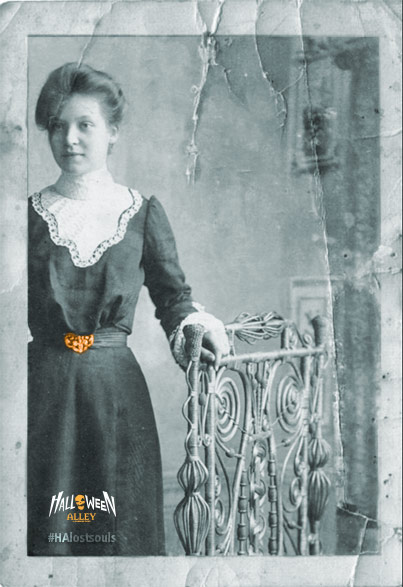 She's just your average teenager… in the 1910s. She enjoys baking, sewing and writing in her diary and Halloween (of course!). Although it's hard to do much without a body!
Follow the clues to help her solve her unfinished business. Every week we'll release a clue to help you figure out her unfinished business, and you can tell us what you think her unfinished business is. Then, at the beginning of May we'll give you the answer.
Be sure to share the photos and clues with your friends too so you can solve the mystery together.
And check back often as we'll be releasing a new character every month!
Plus this mystery game is going to be linked to our BIGGEST contest yet this Halloween.
In October all of the LOST SOULS will come out to play on Halloween night, before they are released into the spirit world, after their unfinished business has been resolved! And you'll find out what happened to them… but you have to wait 'til Halloween.
Like us on Facebook and follow us on Twitter to stay up to date on all the latest on our Lost Souls Game and on Halloween 2013.
Tweet us with the hashtag #LostSoulAnnie to tell us what you think Annie's unfinished business is!