Halloween Alley will have Pet Paint and stencils available at most of it's locations! Pet Paint is the new and easy way to give your dog a radically different look for Halloween, with an easy to spray on DIY costume!
Whether you want to go all out like this rainbow dog, or just use stencils to give fido those memorable details to match your own Halloween costume theme, Pet Paint is easy and fun to use. Most importantly — Pet Paint is totally safe for your dog and veterinarian approved. The product works like a very bright hairspray (or fur spray) that is washable when no longer needed.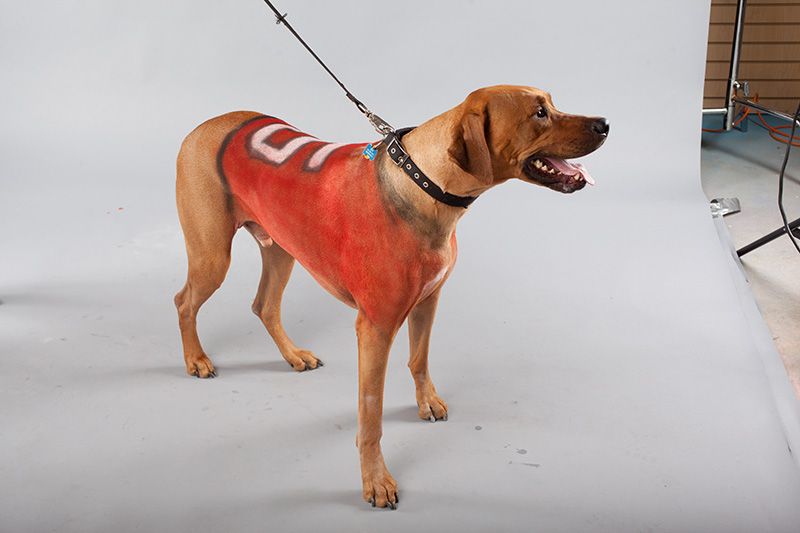 Celebrities like singer, actress and fashion designer Kelly Osbourne have already jumped on this trend! Kelly was spotted with her dog, groomed and sprayed with a Pet Paint anchor design!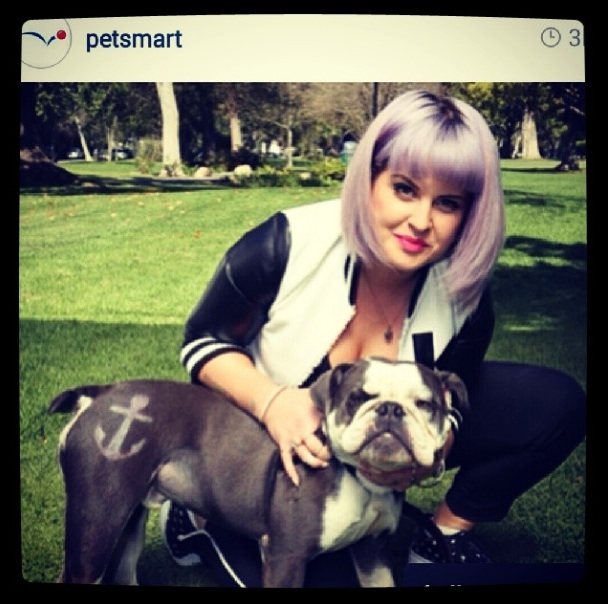 Pet Paint is great on it's own, and you can also combine it with a traditional pet costume for your dog to get a truly unique look! Visit Halloween Alley and try the newest trend in pet costumes this Halloween!
Images courtesy of Pet Paint. For more information, please visit the Pet Paint website.