As March 17 rolls in, we all look back through our family trees to find that we are in fact part Irish and have an excuse to celebrate St. Patrick's Day! This year, we want to see how you're celebrating in style with leftover Halloween makeup, costumes and props.
Snap a photo of what you'll be wearing this St. Patrick's Day and share it with us on Facebook to enter our St. Paddy's Day contest! The two people who create the best look from leftover Halloween makeup and costumes will win an inflatable Halloween costume. Post your costume and makeup photos on Facebook to enter. If you need some inspiration before you enter, read on!
Perhaps you want to celebrate your Irish roots with some patriotically thought out eye makeup. You could opt for a subtle, stylish green.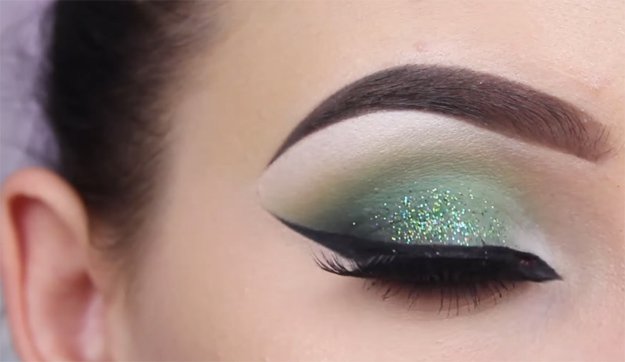 Or if you're looking for something a bit louder, go for the Irish flag. Some orange, white and leftover green Halloween makeup can easily be put to use to create a statement look this St. Patrick's Day.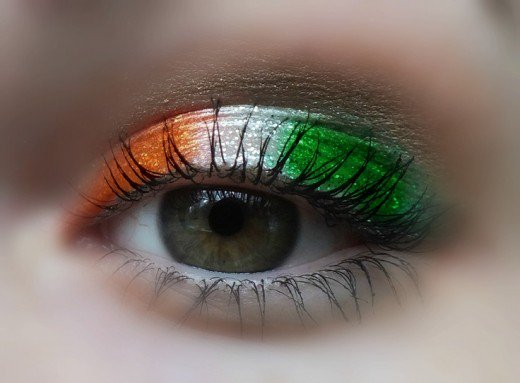 But why stop at the eye when you can paint your whole face like the flag? Thankfully, the Irish flag isn't too complicated to replicate so even the least artistic of people should have no problem painting the three vertical stripes of colour.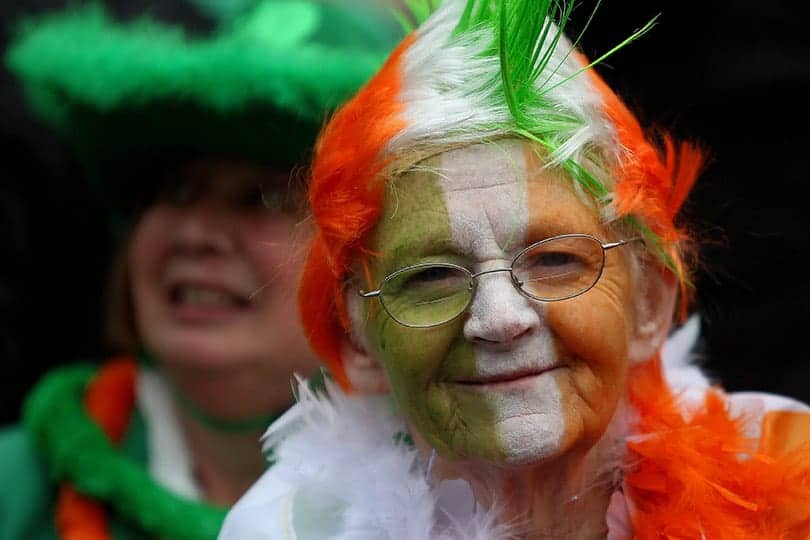 If you're looking for a more delicate idea, draw a green shamrock or two onto your cheek. A leftover green Halloween makeup crayon would be ideal for this – and they're easy to keep in a bag, pocket or purse. Plus, if you're going to a St. Patrick's Day party and there's anyone not dressed up, you'll be equipped with the tools you need to fix that!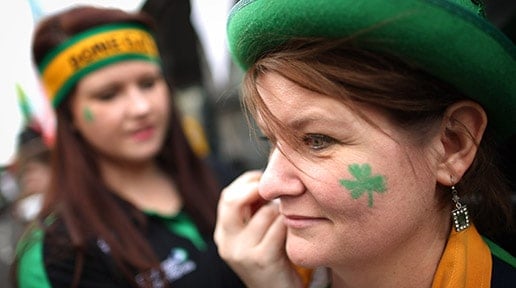 We've seen how creative you all were with Halloween makeup for last year's Halloween costume contest so we have high hopes for what you can do this St. Patrick's Day. These ideas are just a few to get you started but we look forward to seeing the elaborate, costumes and makeup designs you come up with.
So to enter our St. Patrick's Day contest, get to Facebook and share your photos of how you've put your Halloween makeup and costumes to creative use. We'll be looking through all of the entries and picking two winners to be sent an inflatable costume to use at your next costume party. Best of luck to everyone who enters but more importantly, we hope you have a grand St. Patrick's Day this March 17!