CONTEST NOW CLOSED –  THANKS FOR ENTERING. LIVE LONG AND PROSPER!
The latest instalment of the Star Trek franchise comes out this Friday and we want to take you on a date… not like that! We want you and a friend to have dinner and a movie on us. Enter to win a $60 worth of gift cards from Boston Pizza and Cineplex.
Enter the contest form below then connect with us on Facebook. Tell us have you ever, or would you ever, wear a Star Trek Halloween costume? Would you dress up in a Halloween costume to go see the movie?
Be sure to share the contest with your friends… maybe they'll invite you if they win (never hurts, right?).
Do you know the history of Star Trek? Check out this awesome chart! And, as always… LIVE LONG AND PROSPER.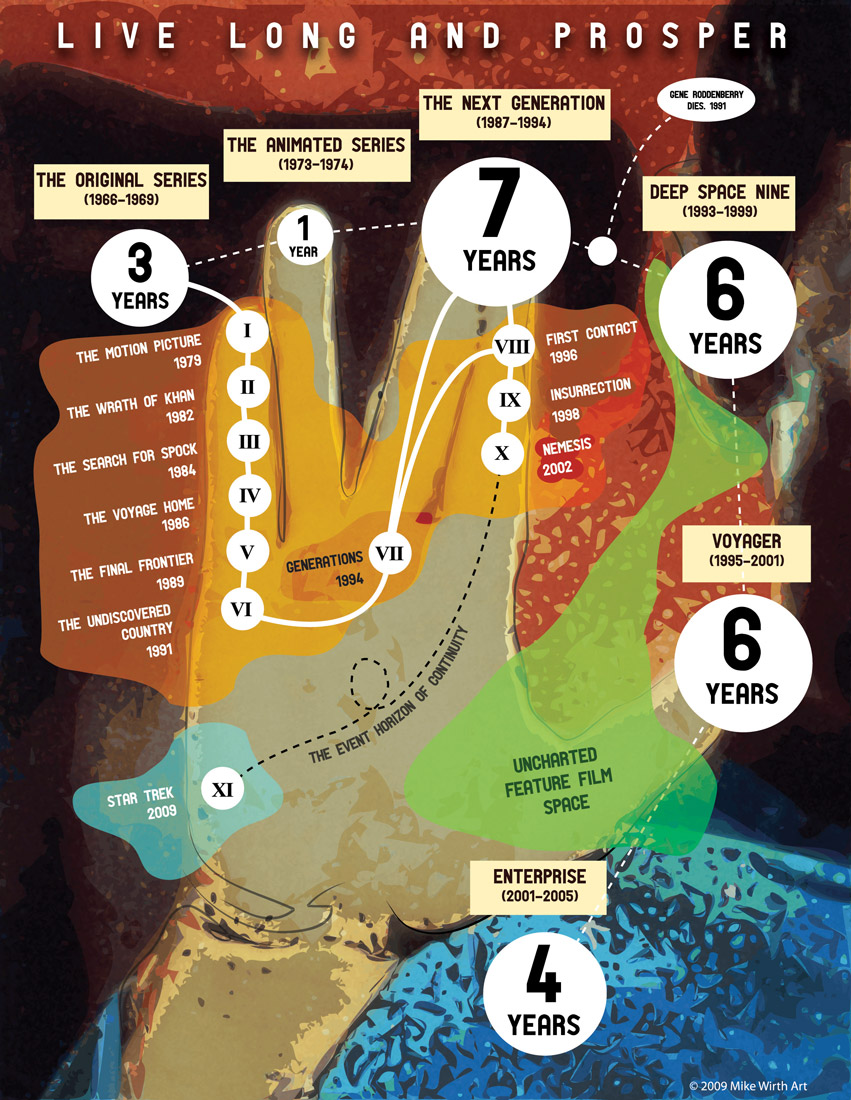 Tweet us:
I just entered to win dinner & a movie courtesy of Halloween Alley. Fingers crossed. #HAstartrek
Not just for nerds any more! I wanna win dinner & a movie from @Halloween Alley. #HAstartrek