BECOME A HALLOWEEN RETAIL STORE MANAGER
Are you ready to go on an unforgettable journey, managing your own Halloween store, and becoming an emissary of Halloween? If you've always got the most creative Halloween decorations, costumes and ideas, we're talking to you. Become a Halloween Alley® Retail Store Manager, and get ready to show your city why Halloween is the best holiday of the year.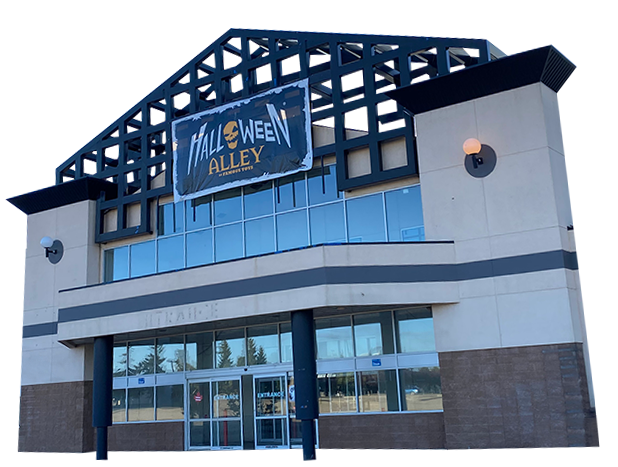 Halloween Alley® is Canada's largest independently-owned Halloween retailer. With seasonal pop-up locations across Canada, Halloween Alley® offers a large selection of costumes, accessories and decor to create the best Halloween experience for our customers. We're proud to bring Halloween festivities to your community, because that's where you live!
Halloween Alley® success is built on the dedication and hard work of those who run our stores, the store managers. Think you could run a Halloween store in Canada this year? Well, you're in luck. We're looking for talented people to run Halloween Alley stores in the following cities:
Sherwood Park
Edmonton West
Edmonton South
Calgary North
If you're from one of these cities and believe you could operate a successful Halloween store, get in touch. We are looking for individuals with an entrepreneurial flair and retail management experience to manage one of our Halloween stores. Bringing the best Halloween experience to your city, Halloween Alley® will work with you to create a store that will make your jaw drop – literally.
If this sounds like an opportunity you're interested in, continue on … IF YOU DARE!
WHAT WE ARE LOOKING FOR IN OUR STORE MANAGERS
HALLOWEEN ALLEY® TRAINING PROGRAM
To ensure our Halloween stores run efficiently and provide customers with the ultimate Halloween shopping experience, we require all Store Managers to attend our 2 to 3 day training seminar. This training will equip Retail Store Managers with the expertise to manage a Halloween Alley® store anywhere in Canada.