At Halloween Alley we are happy and proud to donate a trunk full of costumes from our valued customers to the Salvation Army through the Donate-A-Costume charity drive.
These costumes will be handed out to kids so no child goes without a costume for Halloween this year. Thank you to the many Halloween Alley customers that donated their gently used costumes!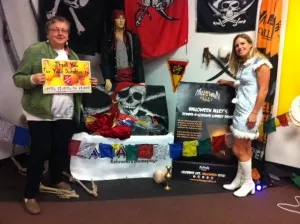 And thank you for helping us Celebrate life. Halloween Style!