There are going to be Halloween parties everywhere and you can almost observe a pattern. They are fun, of course, but they are all the same. We want you to throw a crazy party like no "body" else. Here are 5 things which you can do to really pump things up and make sure your party beats all the others.
Murder mystery
What is Halloween without a murder mystery? Some of the greatest Halloween party games for adults are interactive. Recruit some of your most creative and compliant guests to help you out with this one. Before the party, arrange for a dead "body" to be placed in an area that is not readily seen but eventually will be found. (In the bathroom, backyard, etc..) When the body is eventually found, announce that the murderer must be found.
Have the murderer prearranged before the night begins and have the rest try to figure it out based on clues you have in place. It costs nothing, but does take a little bit of creativity. There are ready made mysteries online to use if you would prefer to go that route or are not creatively inclined
Floating candles
With a little planning, you can have a bunch of Harry Potter Floating Candles ready for spooky decor, or for recreating the Hogwarts Great Hall. Here is a step by step picture tutorial to help.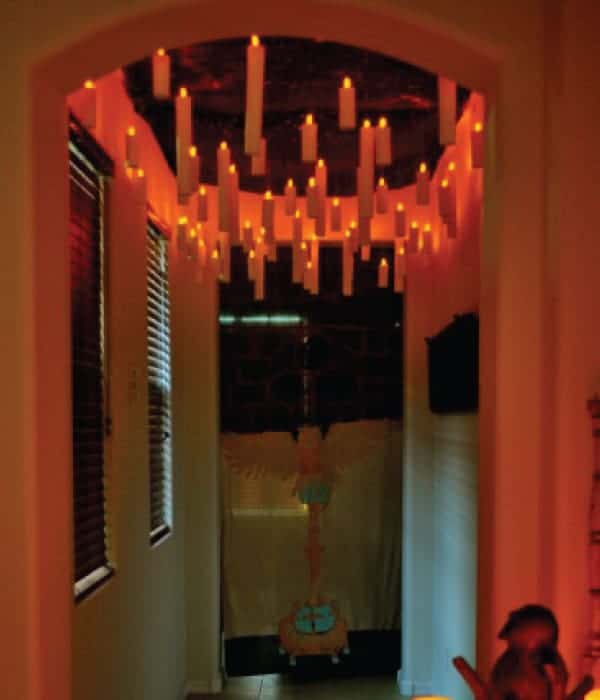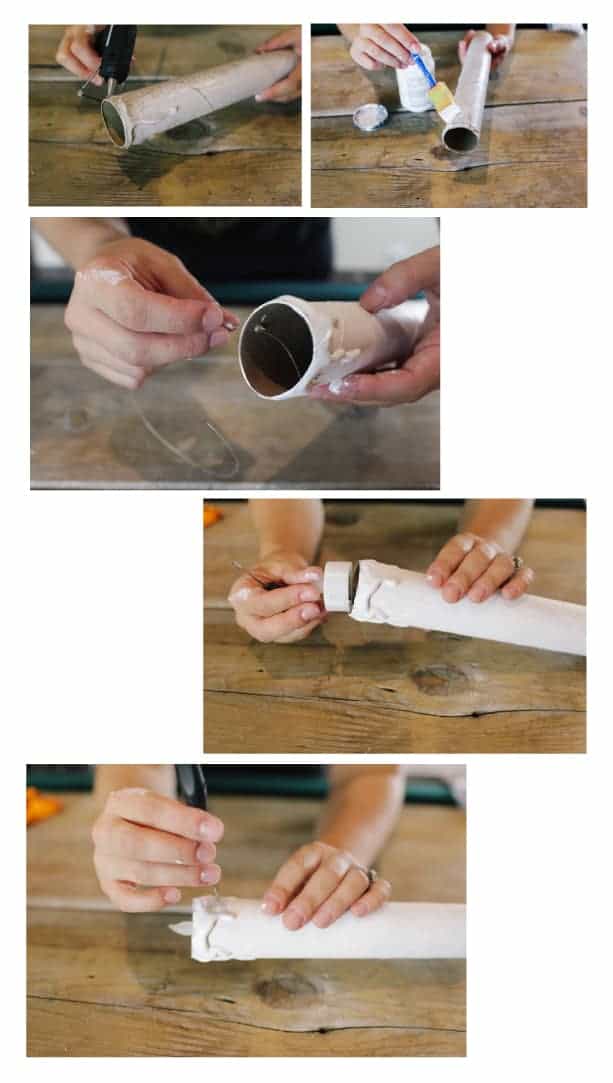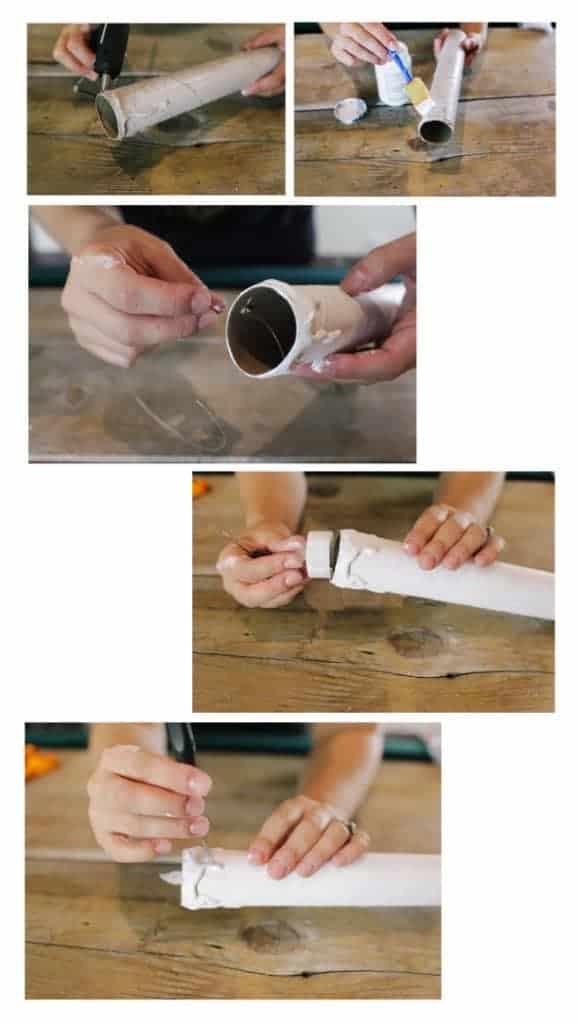 Here's what you'll need.
Paper Towel Rolls
Toilet Paper Rolls
Hot Glue Gun
Fishing Wire
White Spray Paint
White Chalk Paint
Battery Powered Tealights With Remote Control
White Paper
Command Hooks (optional)
Vampire Vodka shots
You can get these syringes at a dollar store. You don't need the real ones and they can be cheap plastic toy ones. What matters most is the cocktail you put inside. It should look red and of course be potent enough to be a shot. Mix your usual tonics in cranberry juice.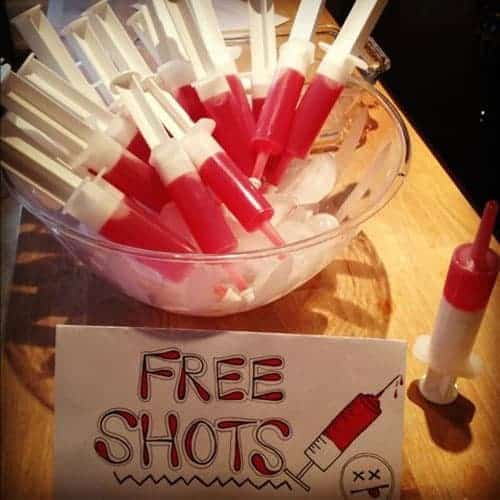 Hocus Pocus Drinking Game
This is a fun game to play with the close group of friends, before the actual party begins. So you will be all charged up by the time more guests start joining in. Keep these shots light, as you will probably be having a lot of them. Here are the rules.
Glasses come alive
Everyone has their poison in their hands, throughout the party. Some have soft drinks and most people enjoy hard drinks at a Halloween party. But the idea is to use all these glasses they are holding as props to make your party place look more dramatic. Whatever may be in them, these red party cups with these eyes glued to them look super cute and animated.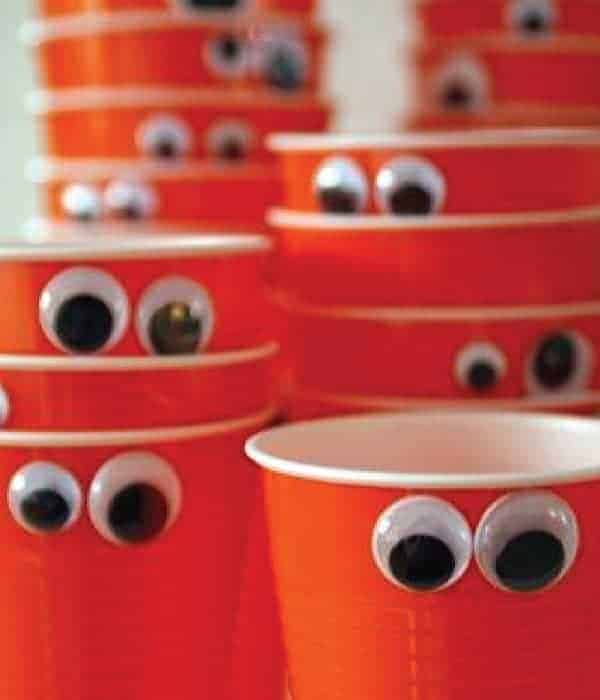 We have some crazy food ideas too. You can find them on our Pinterest boards. Download our printable party checklist to make sure you don't miss anything. And don't forget, step 1 to any Halloween party is crazy costumes! You can find them with us.