If you're like us, you're probably already counting down the weeks until Halloween. Looking for ideas on what alter-ego you and your family will transforming into this year? Here are the top 25 Halloween costumes in Canada for 2022. Find them at Halloween Alley when our stores open soon for the Halloween season!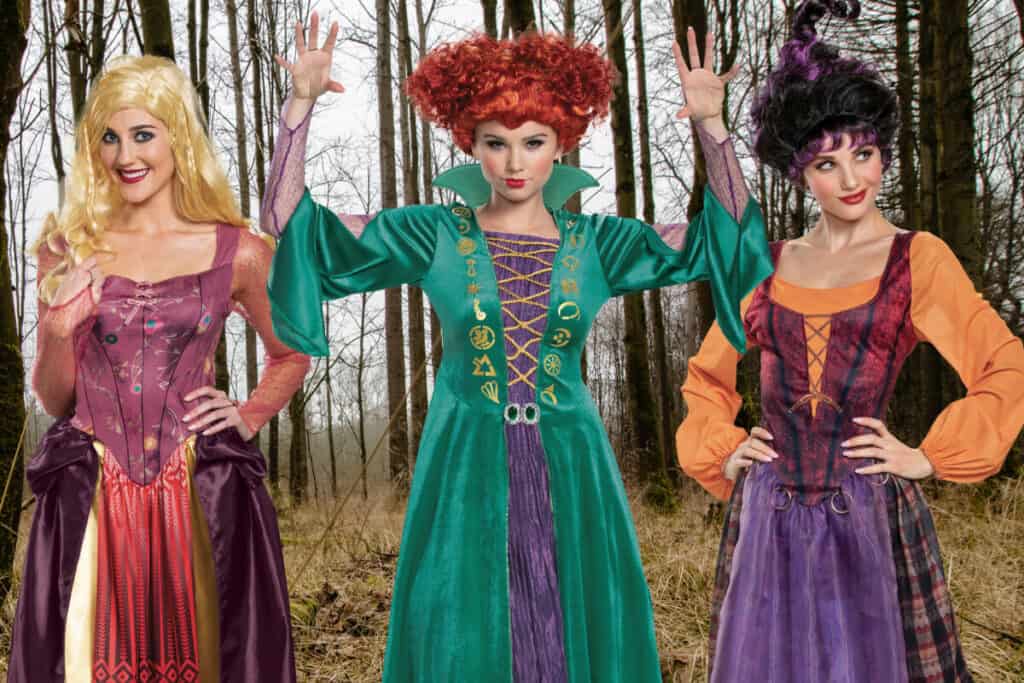 Disney-Pixar's prequel to the much beloved Toy Story film franchise hit theatres June 17. With the Toy Story franchise spanning decades and generations, the movies are beloved by adults and children alike. (I'll admit it, all four of the Toy Story films have made me cry). Whether you're looking for the infant or child version, Buzz Lightyear is a great choice this coming Halloween season.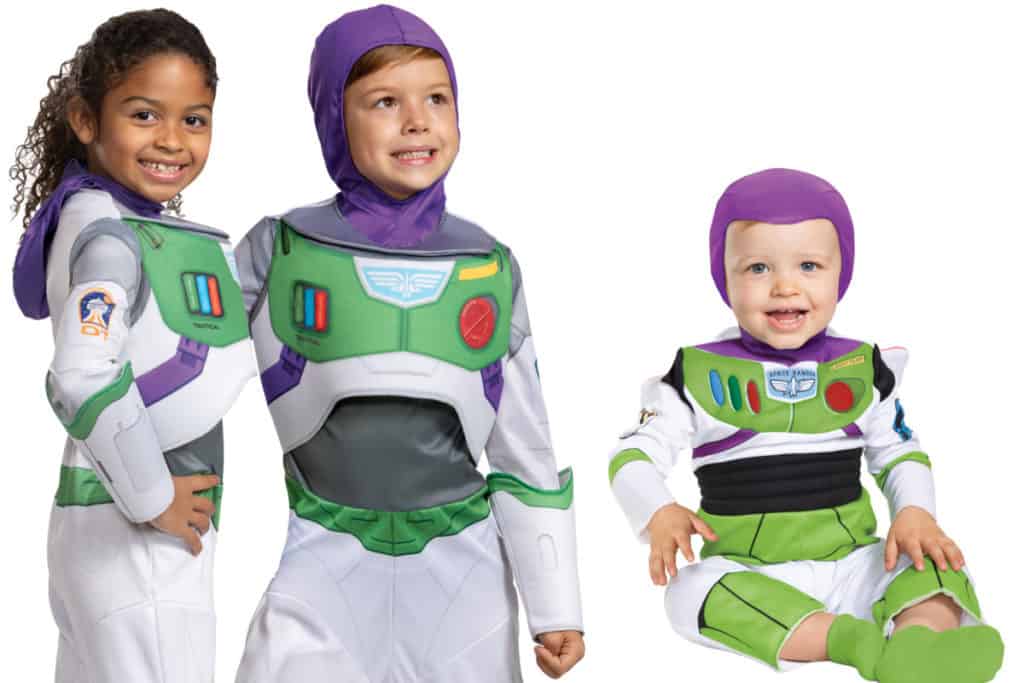 It's one of your favourites, too, isn't it? We secretly don't mind at all when the kids want to pop on this beauty of a Disney film. Mirabel will be a popular pick among kids this year.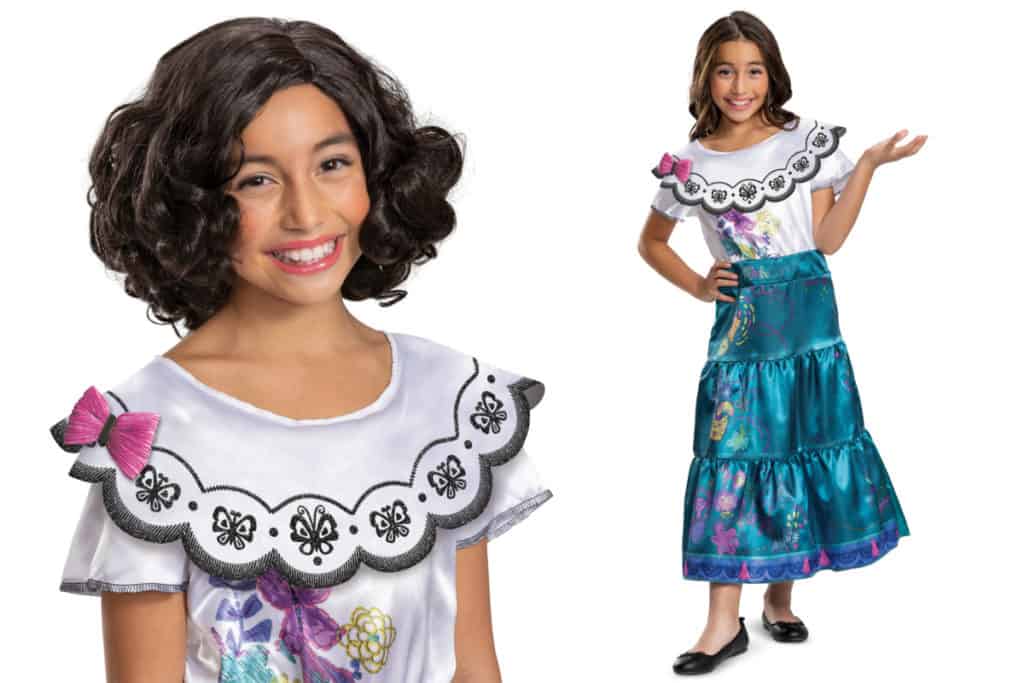 Which house are you in? Gryffindor? Hufflepuff? Harry Potter has been a timeless pick for the past two decades. And whether you're a diehard Potterhead or joining forces with friends for a group costume, this is a fun and fairly easy costume to pull off with a cape, wand, and finishing-touch accessories.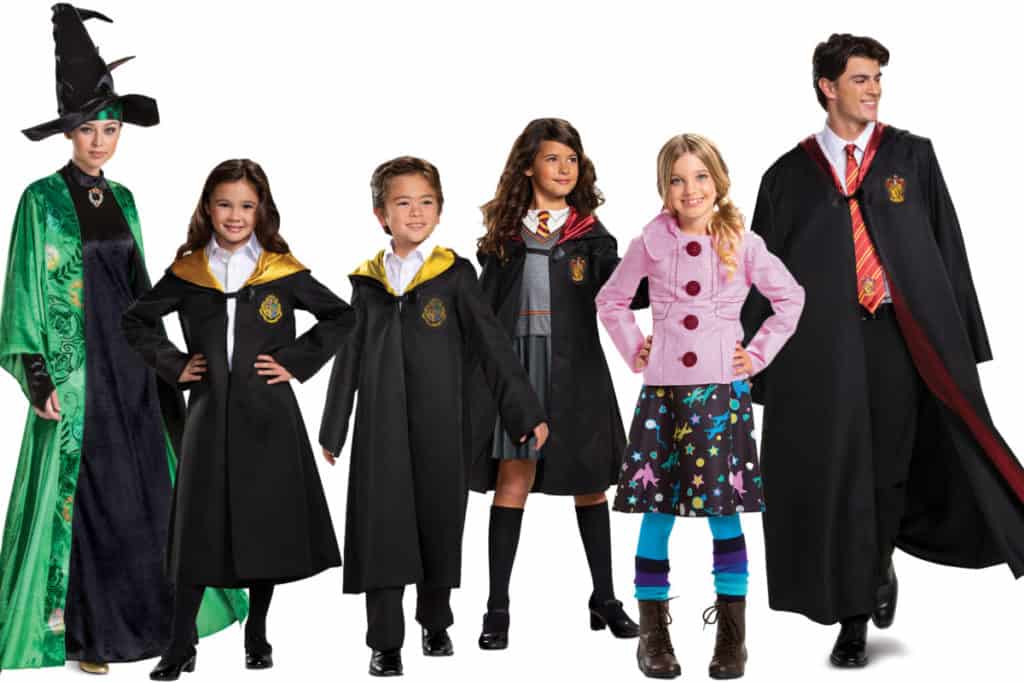 With Top Gun: Maverick now the highest-grossing film of the year, you can bet Maverick will be making an appearance this Halloween. And Maverick and Penny make a fantastic couple's costume.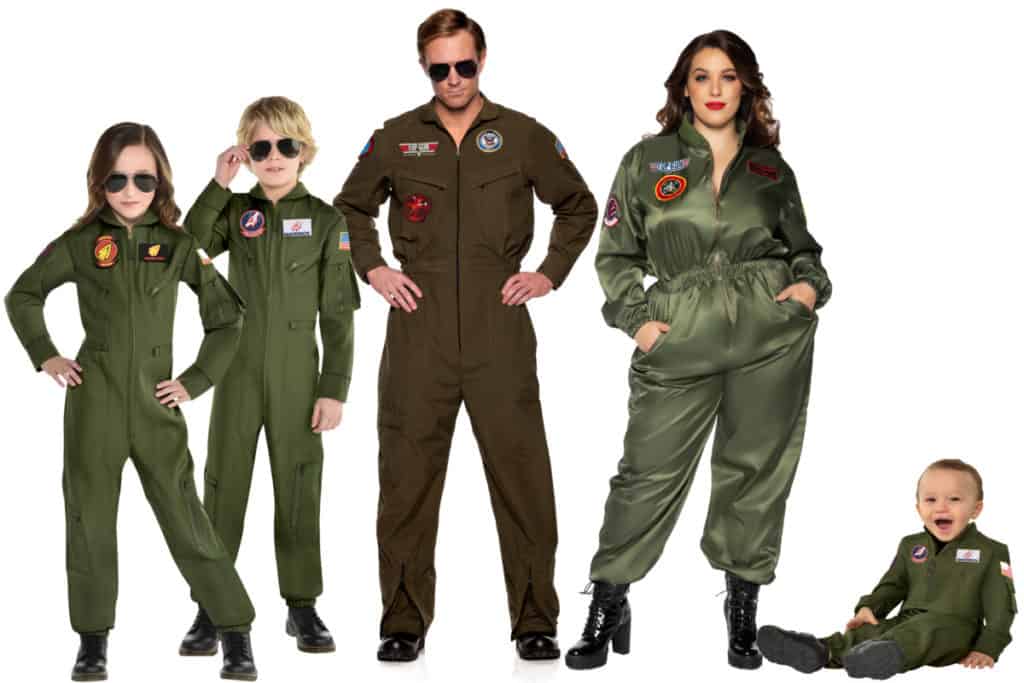 Can we talk about how long-overdue this Midler-SJP-Najimy reunion is? Just shy of three decades after the sleeper hit was released, we're finally getting the follow-up, and we — like many — couldn't be more excited. Released just in time for the Halloween season on Sept. 30, the Sanderson sisters make a striking costume choice for a trio of friends (younger or older) heading out on Halloween night.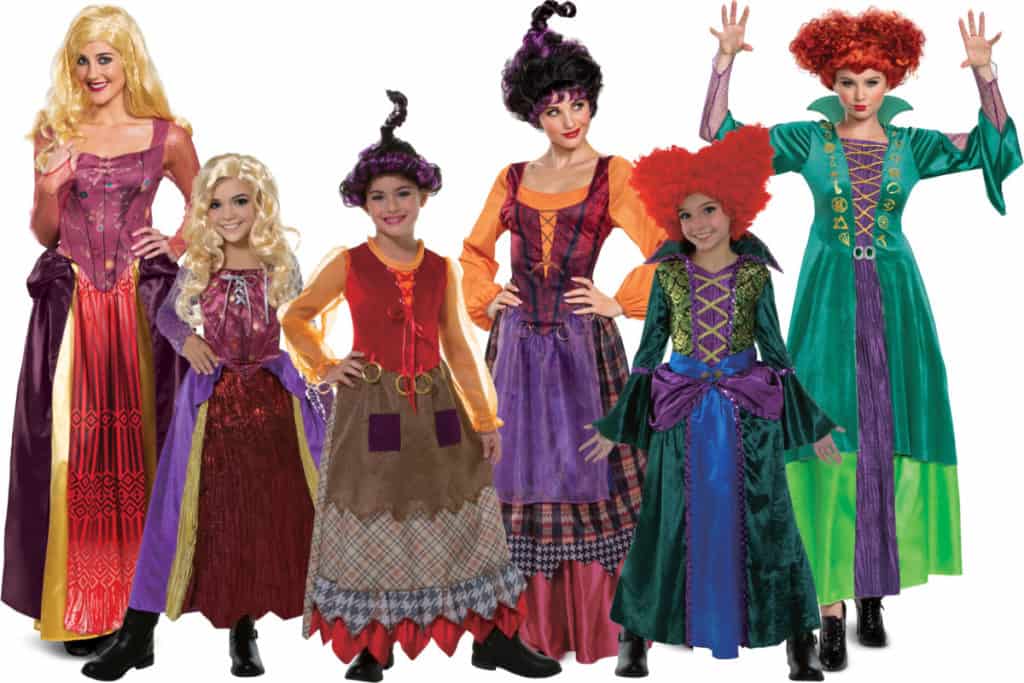 From Iron Man to Thor to Black Panther to Captain Marvel, there are endless opportunities to don your superhero alter-ego this Halloween. Some of my most memorable Halloween have been the ones where group costumes were planned out with friends. A whole team of Marvel superheroes is prime for this.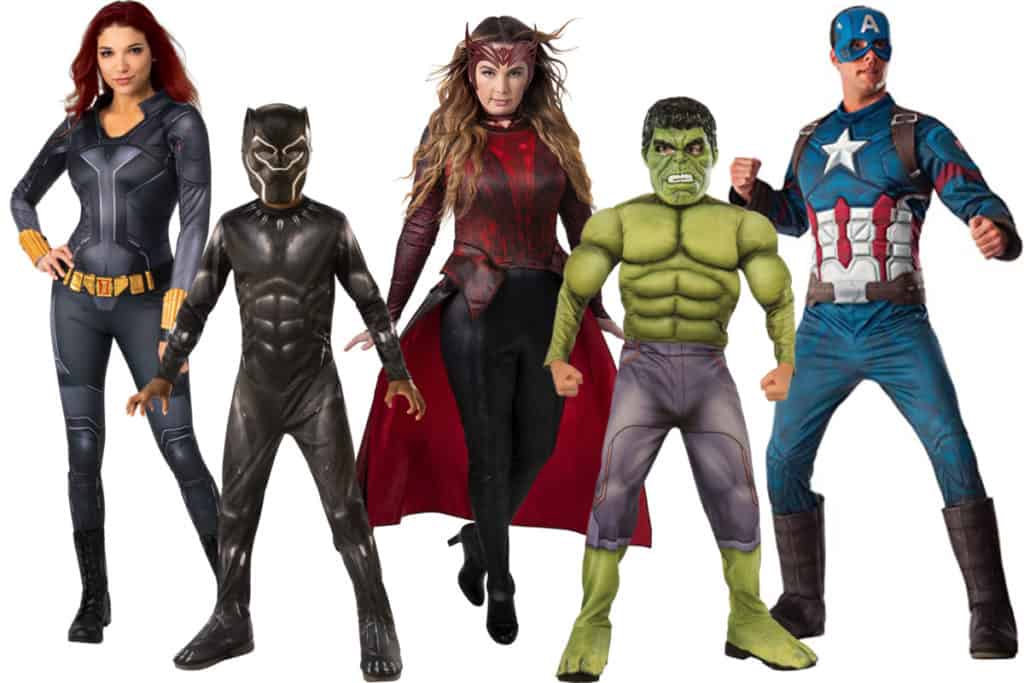 Batman and Catwoman. Batman and the Joker. Or just The Batman. No matter how you dress it up or pair it up, Robert Pattinson's character in the latest Batman film is a perfect pick for Halloween 2022.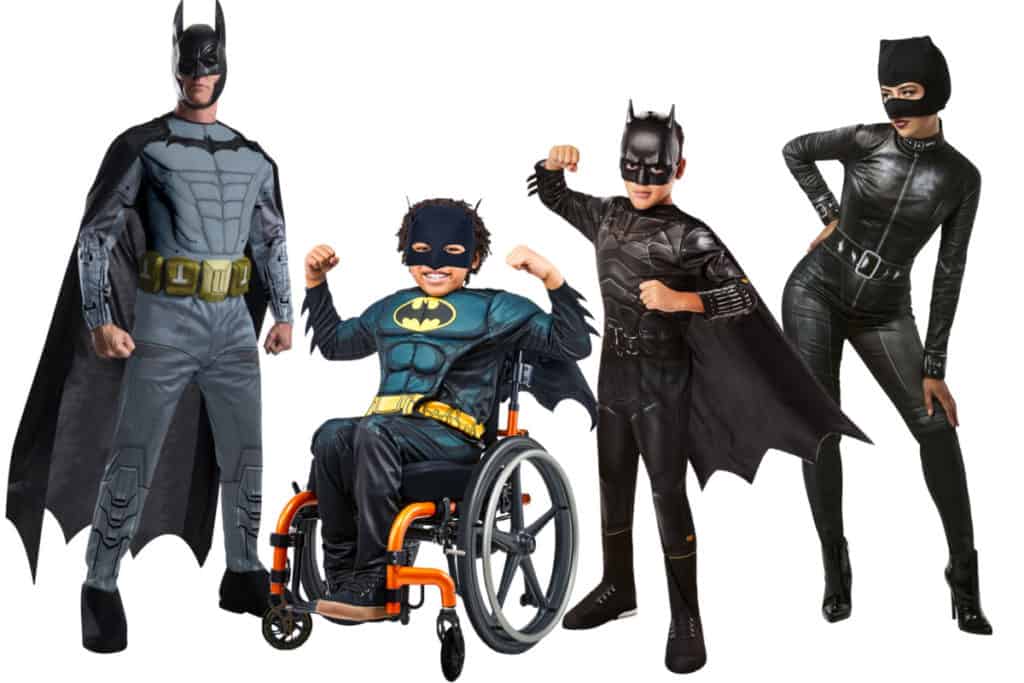 With so many classic and new characters to choose from, there's a costume for all ages of Star Wars fans. We're not sure which is cuter on little ones — the adorable Grogu "Baby Yoda" costume or Ewok costume. But they both pair well with the adult Rey, Princess Leia, Darth Vader, or Mandalorian costumes.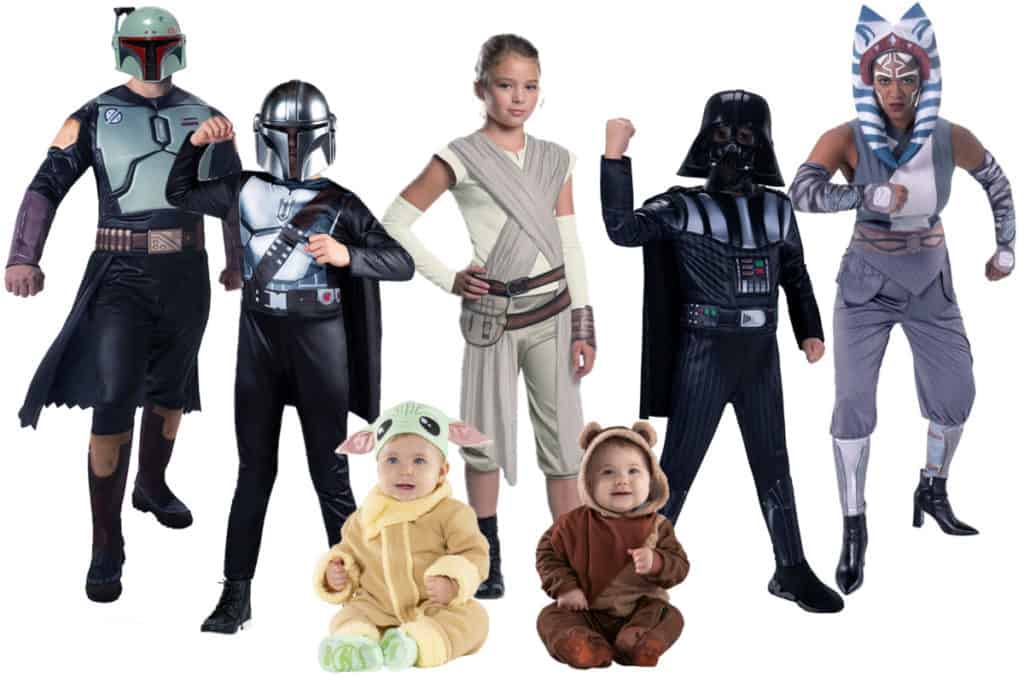 Offering thrills and jump-scares, the new Five Nights at Freddy's costumes are prime for Halloween night and fans of the video game.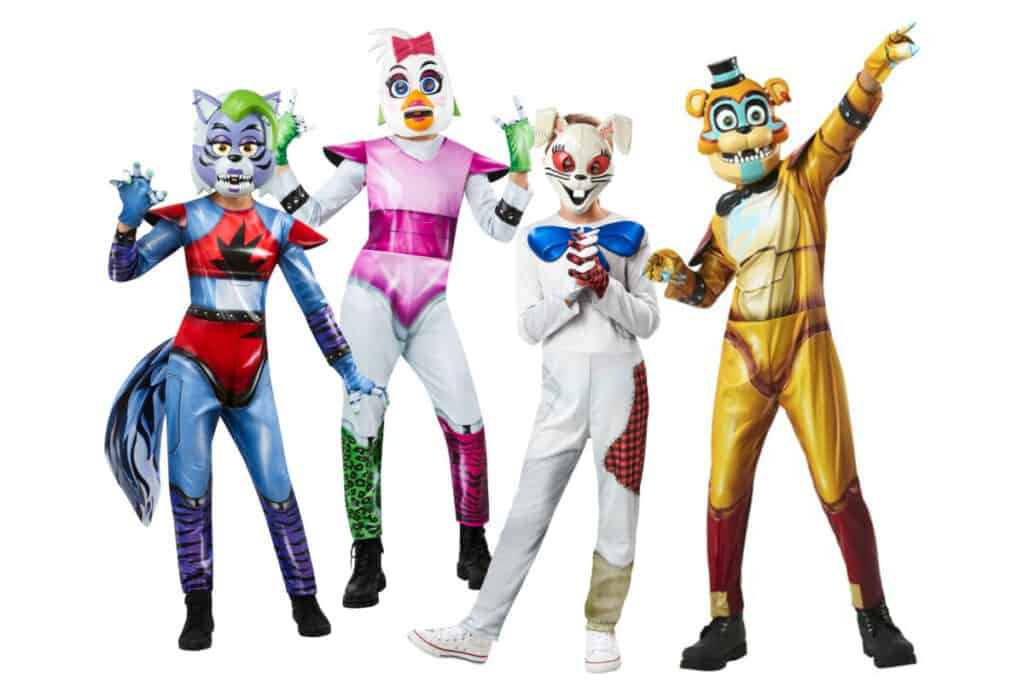 1984 original or 2021 remake? Whichever Ghostbusters you're partial to, the only thing that matters is strapping on your proton pack and committing to the character.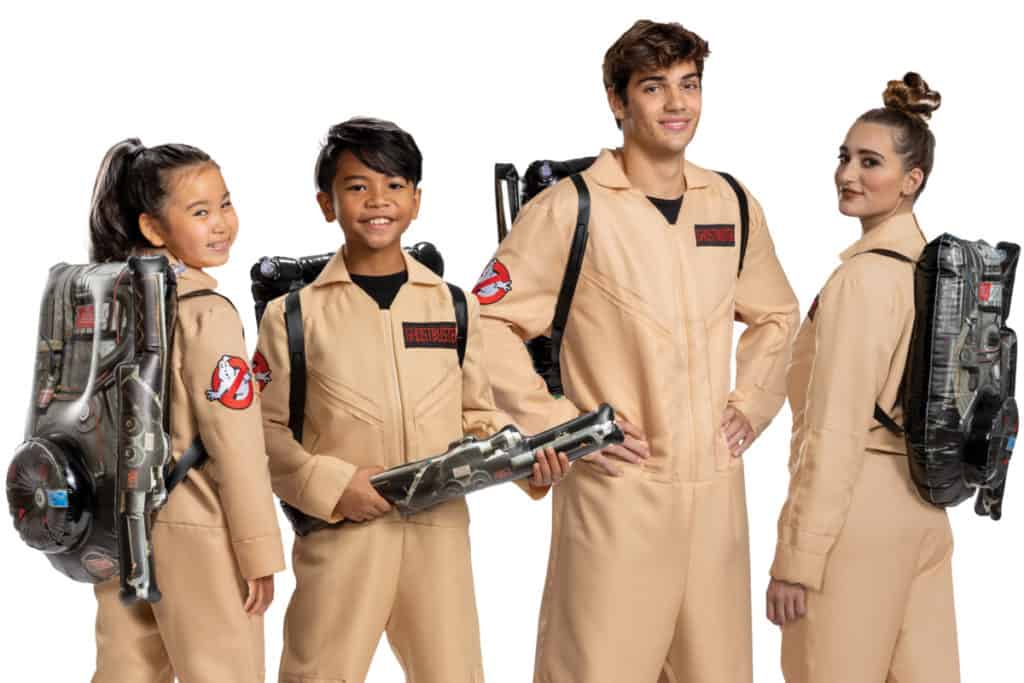 The final instalment of the Jurassic World trilogy marks the end of the Jurassic era. But we predict the ever-popular and hilarious inflatable dinosaur costumes won't be going extinct anytime soon!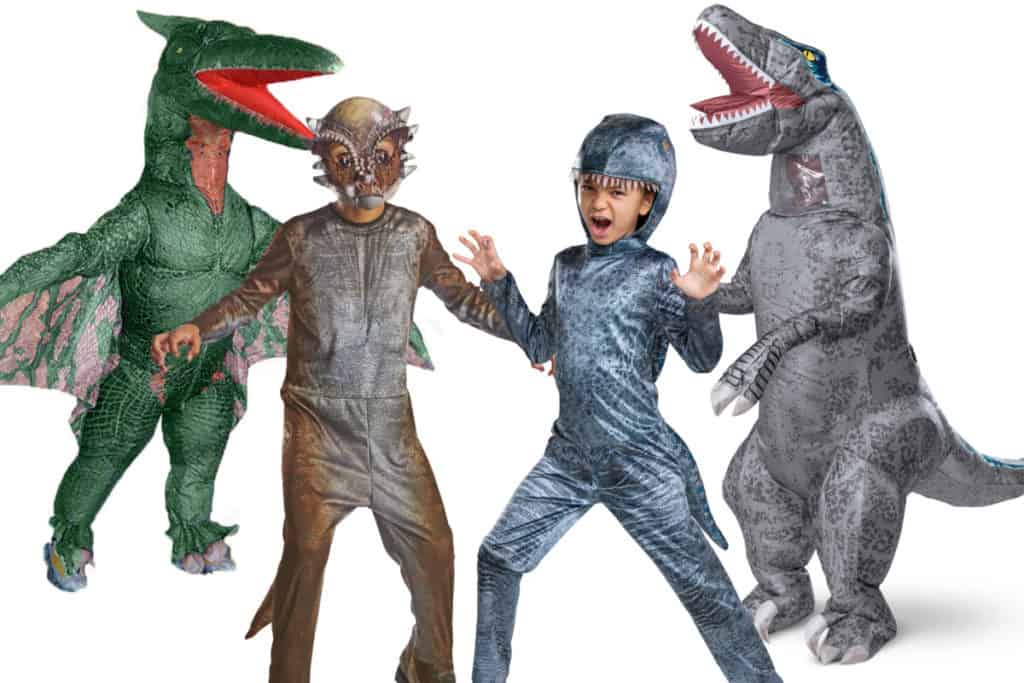 Distracting ourselves with Halloween planning is the only comfort for those of us eagerly awaiting the next and final season of Stranger Things. With so many great characters and character growth in each season, the challenge is deciding which one to go with for your costume this year.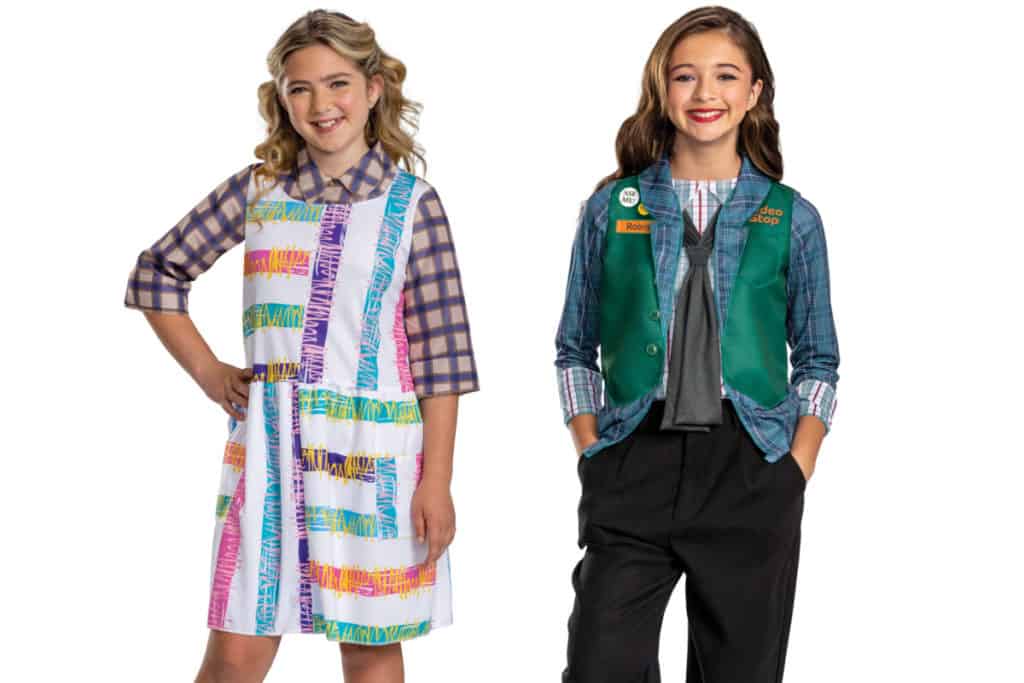 After all, what's more human than the fight for survival? With matching bright red jumpsuits and Salvador Dali masks, it's the perfect costume for a large group hitting the streets together. The hardest part is choosing your alias.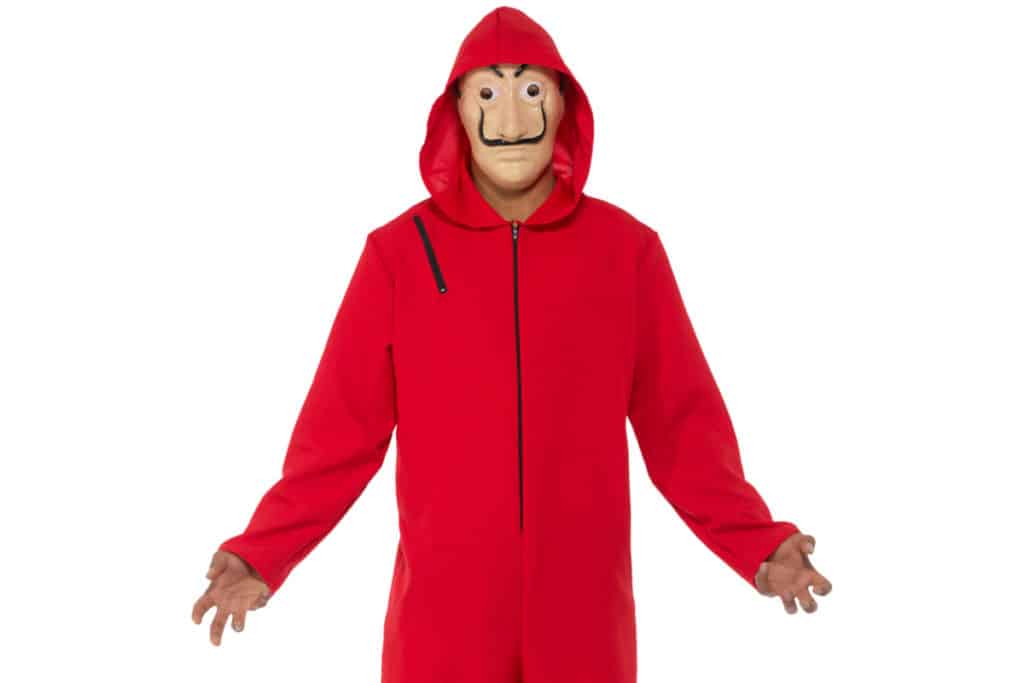 Our love for this show hasn't waned with time. Season 2 of this Regency romance proved just as bingeable as the first, and the fashion of this time period is in my top 5. Empire waist dresses and lace gloves, tailcoats and top hats — there's so much about these costumes to love.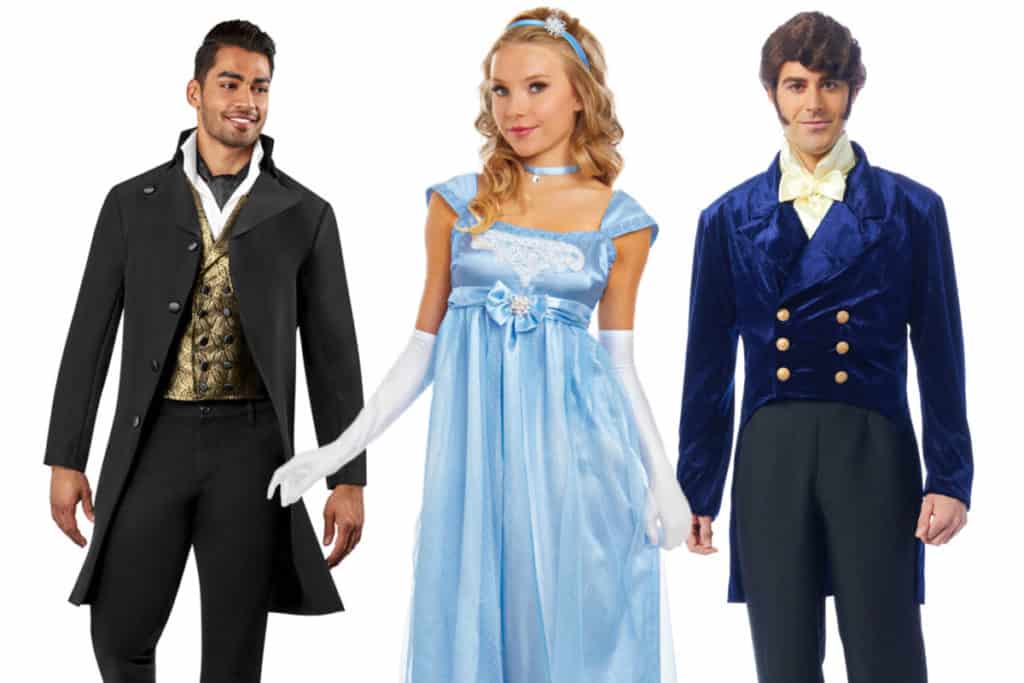 The Rose family is full of great characters prime for a Halloween tribute. Team up with friends or family and head out as the whole cast.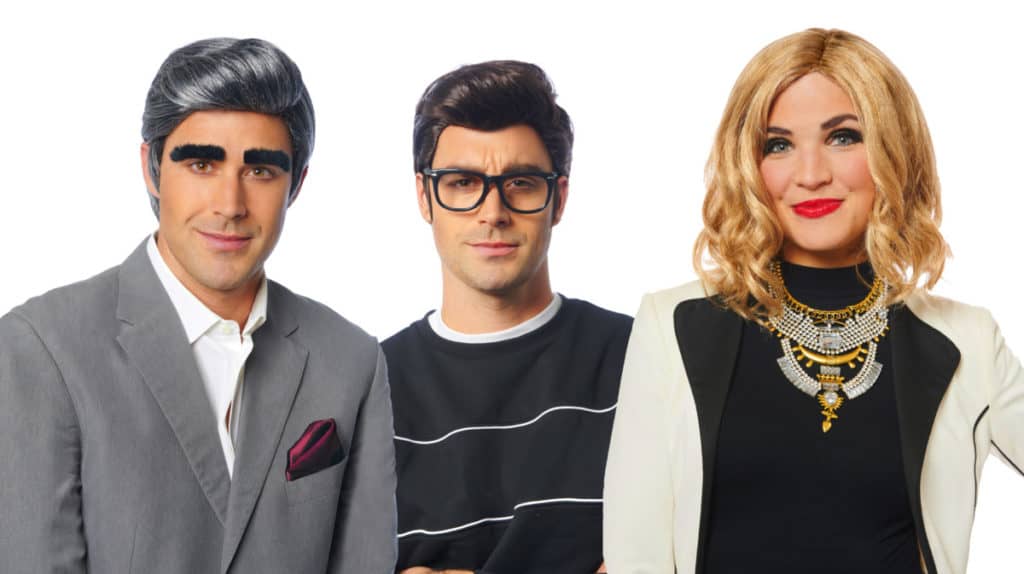 Pink Soldiers will be keeping everyone in line on Halloween night. Join forces with fellow guards, or pair up with a Squid Game player character from Netflix's most watched show globally.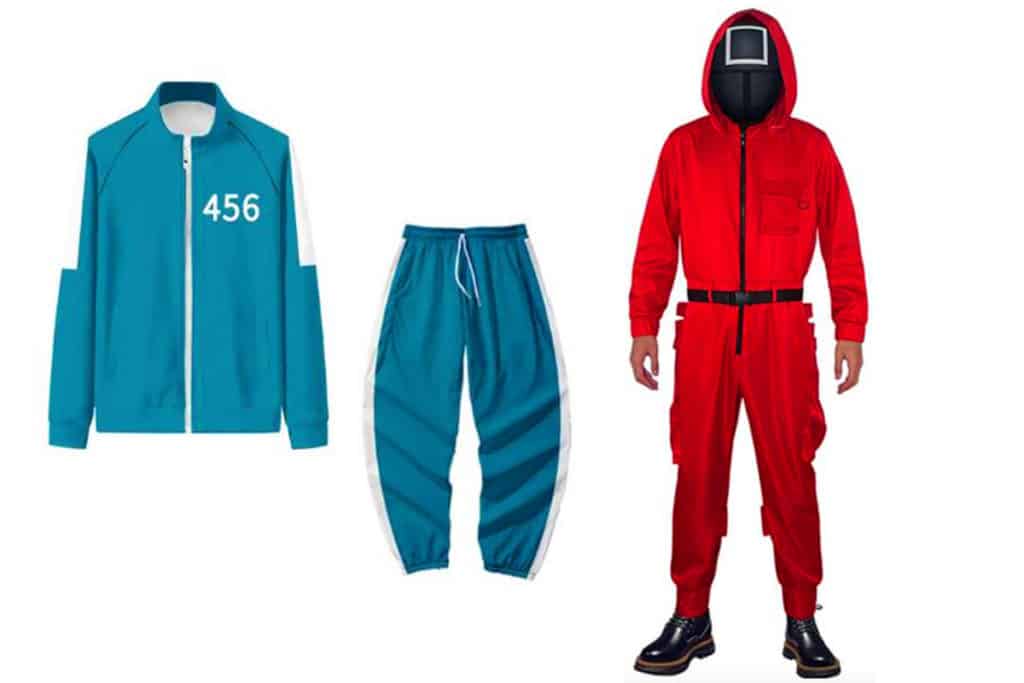 For fantasy fans, these Medieval costumes are amazing. The detail in them is on point to step out in character on Halloween night.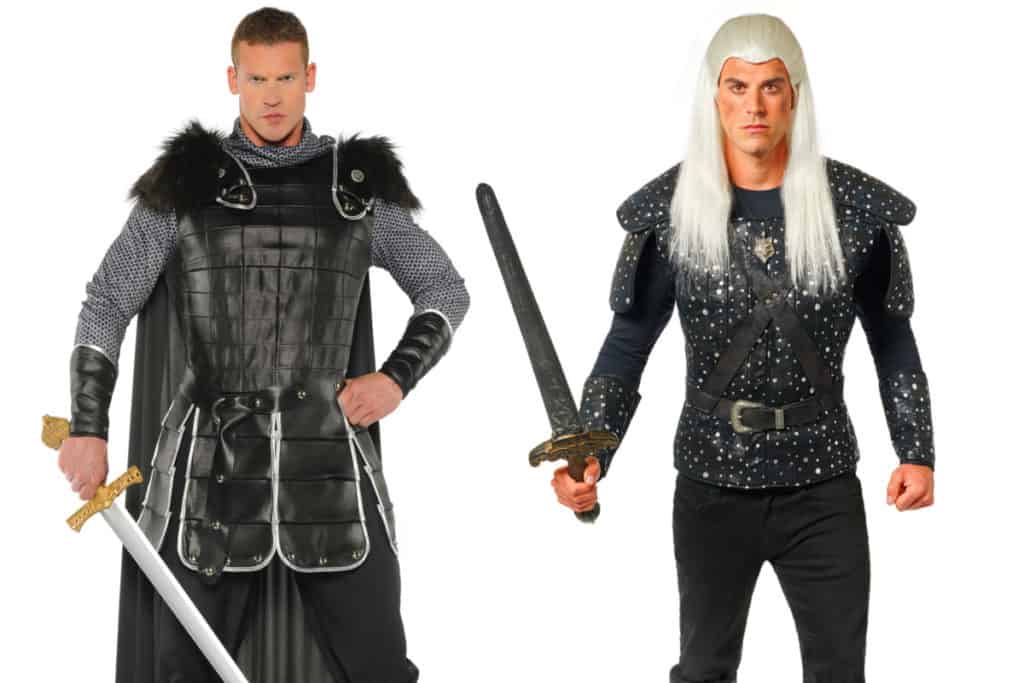 As far as children's video games go, Minecraft is one of the best for creativity, problem-solving, teamwork, project management, and programming. Bonus from a parental perspective: it's non-violent. So as far as Halloween costumes go, we're giving the video game character costumes a big thumbs up.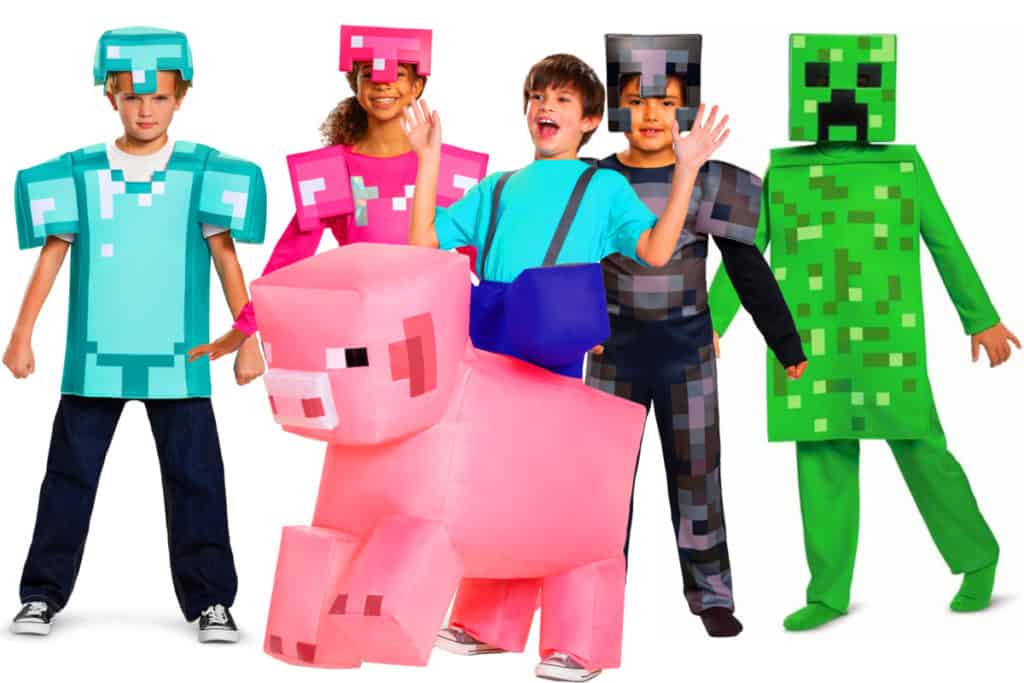 Drop into the Halloween party with your team. For older kids and adult gamers, Apex Legends costumes let you step into the game for one night.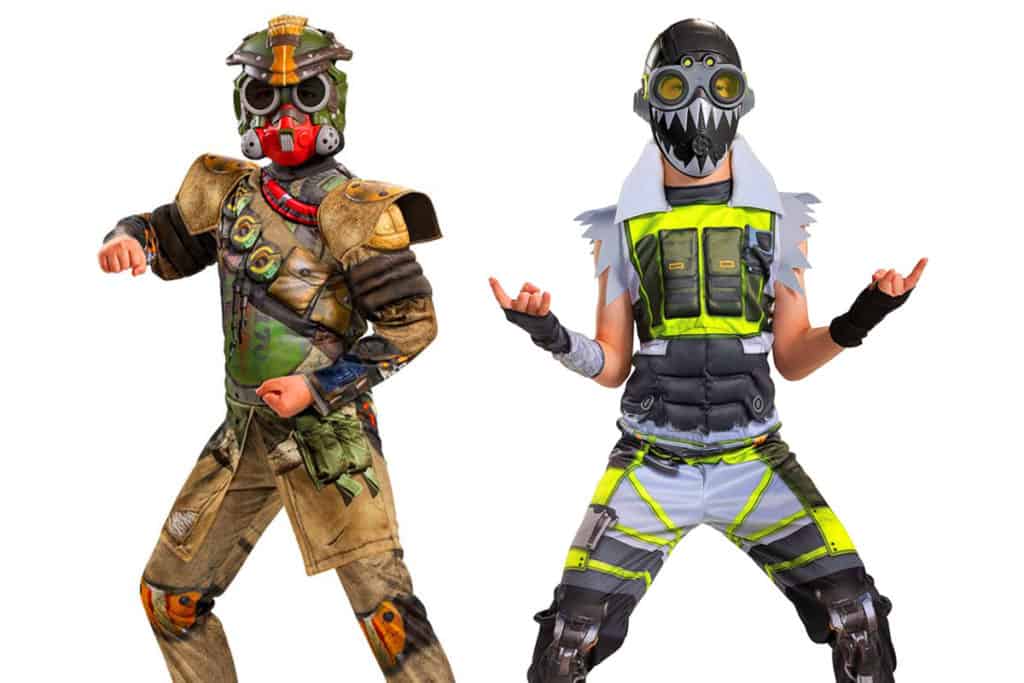 What young girl hasn't wanted to go Trick-or-Treating as their favourite Disney princess? Those classy and stylish princesses are as popular now as they were when I was a kid, with the addition of a few awesome new characters (à la Elsa, Anna, Rapunzel, Tiana, and Elena). But now the villains are making their way to the forefront of the fairytales, too.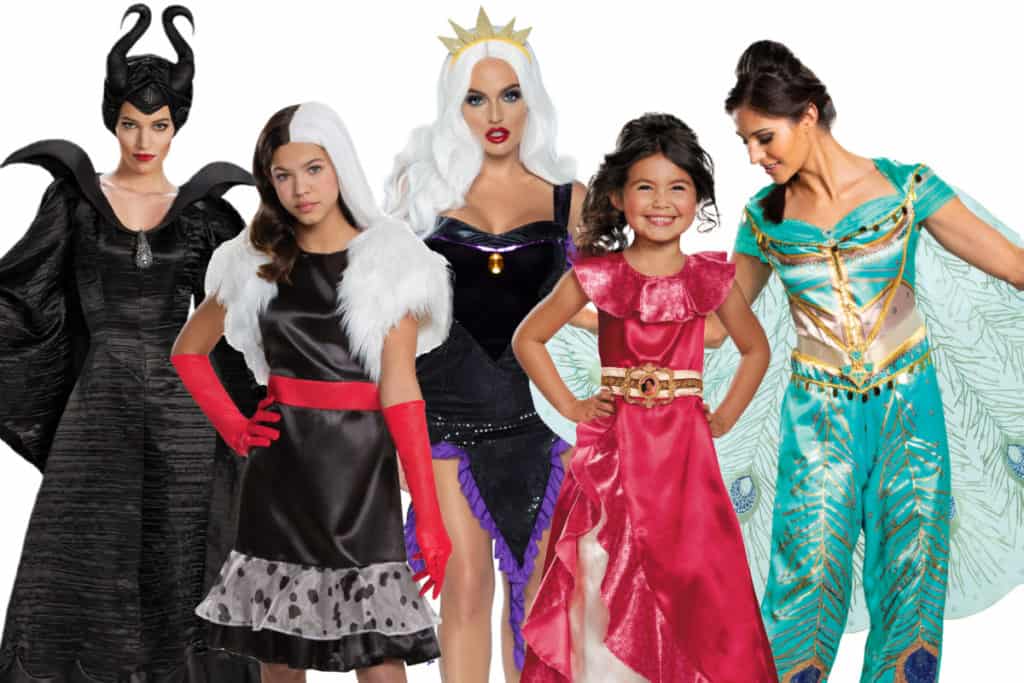 Every preschool-aged child has their favourite character from this beloved series and movie. Whether it's Chase, Marshall, Skye, Rubble, or Zuma, there's a hero pup costume for every young fan.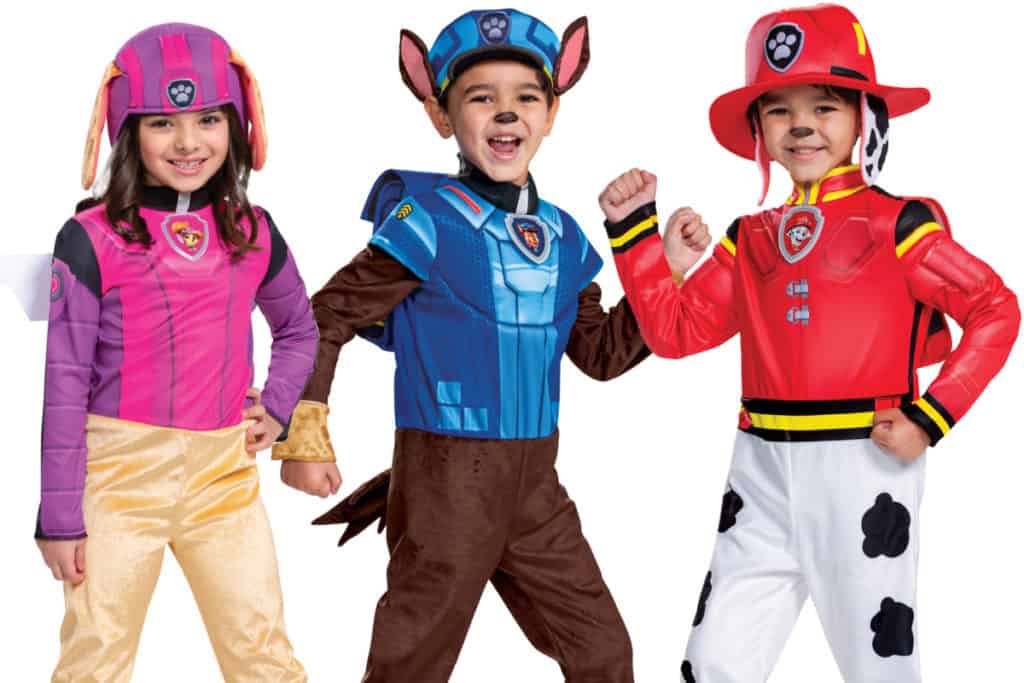 It's a show parents and kids alike love. So naturally, Bluey is a great choice for toddlers this Halloween.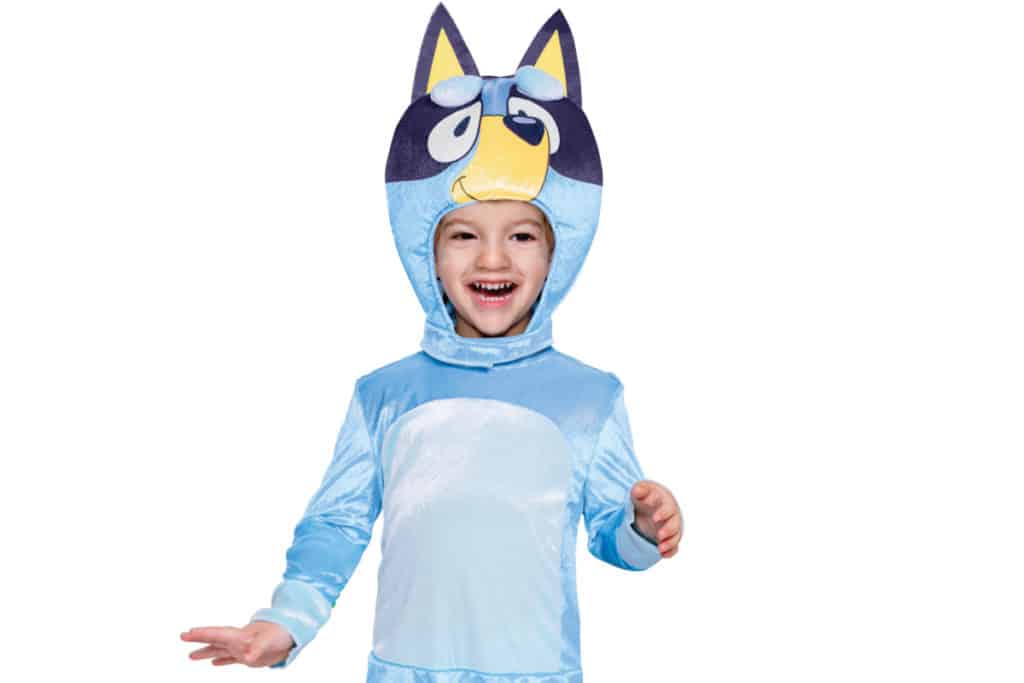 If you have a preschooler, they've likely introduced you to CoComelon, and it will no doubt be a popular choice for youngsters heading out Trick-or-Treating this year.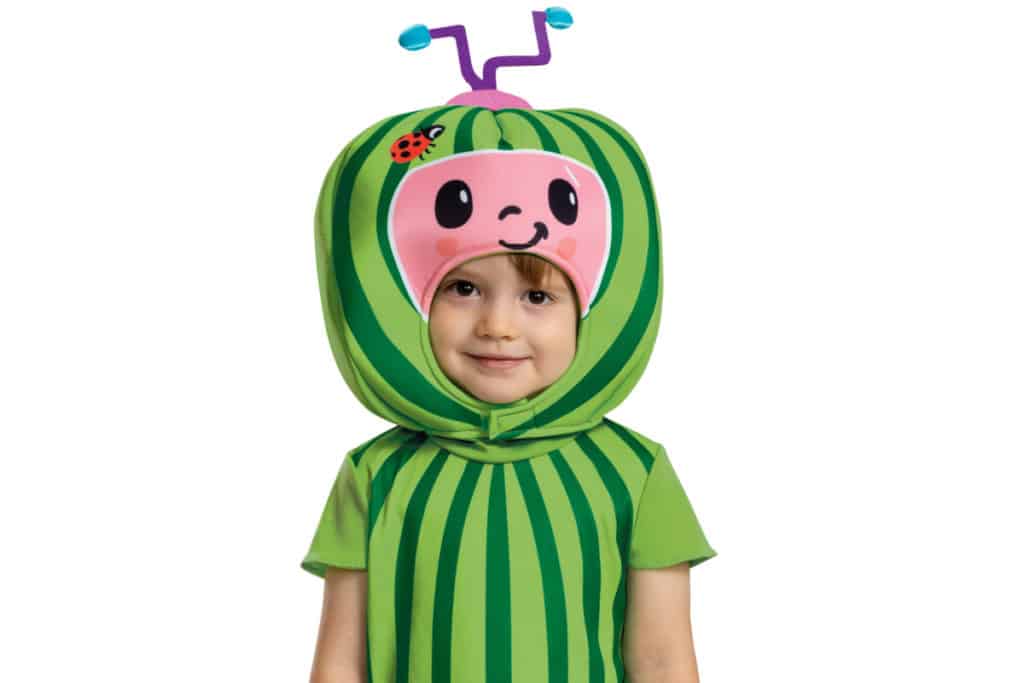 You can't go wrong with your standard horror movie villains. Chucky, Freddy Krueger, Michael Myers, Jason Voorhees, Pennywise — pick your favourite and make it your own.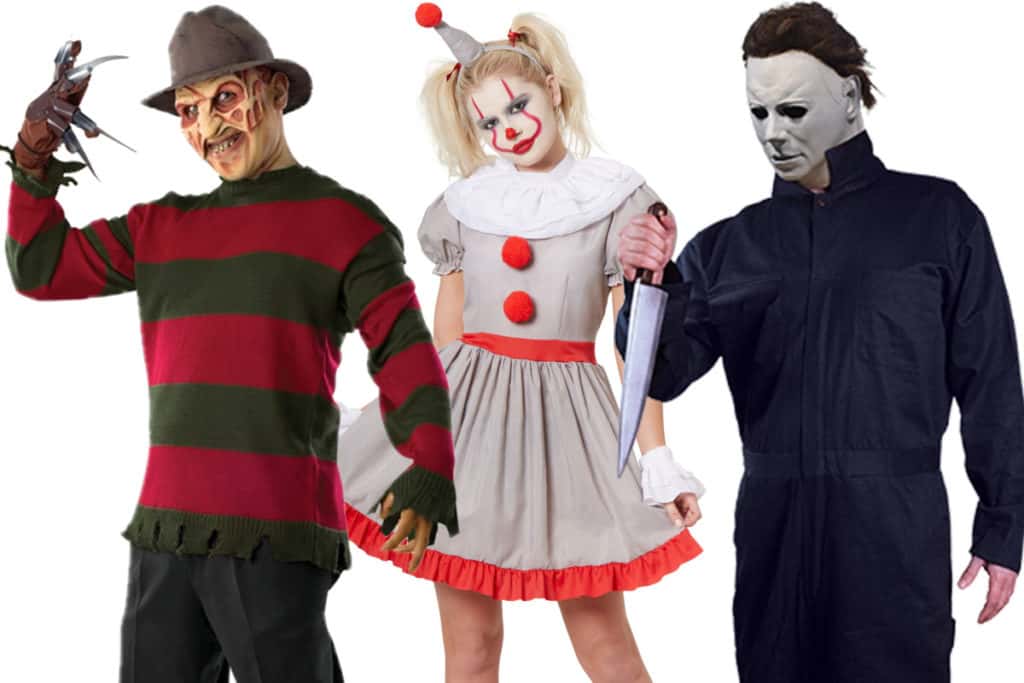 Classic Halloween Costumes
If you're completely stumped for ideas this year, you can never go wrong with one of the tried-and-true classics of Halloween. The original witch, skeleton, vampire, devil, or angel costume is always in style — and amazingly easy to customize the way you like it with makeup and accessories.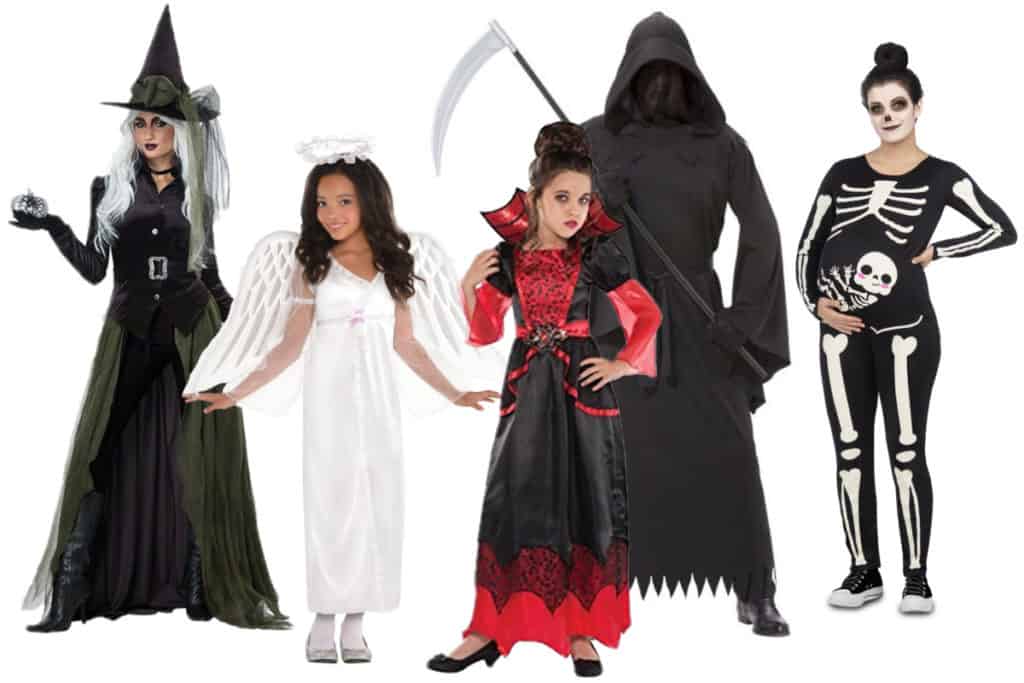 Halloween Alley stores will be opening soon! Stay tuned for our opening dates and locations when you'll be able to shop online or in-store at one of our locations across Canada. Whether you're looking for an all-in-one costume or piecing together your own unique costume, Halloween Alley has a wide variety of costumes, kits, makeup, and accessories to help you nail it this year. Follow us on Facebook and Instagram for more ideas!