Let's celebrate all the super cool and cute Halloween costumes for pets! Halloween is just the best excuse to dress up our pets. Hey, it's official! Let's celebrate and… dress up your pet!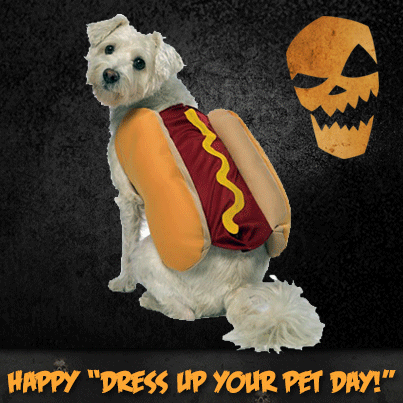 Don't have a Halloween costume for your pet on hand? Check out some of these pet costumes for do-it-yourself ideas!
1. Beanie Baby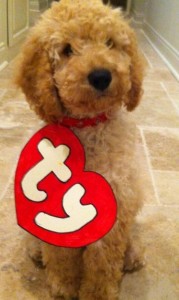 Look at this adorable beanie baby! Cut out the Beanie Baby logo on a sheet of cardboard, then pin it on your pet's collar. Ta-da! Instant cuteness.
2. Hairy Potter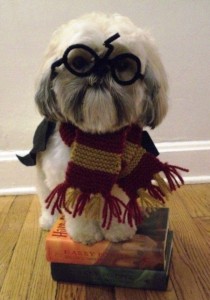 50 Points to Gryffindor! A scarf, fake glasses, and a little magic is all it takes to transform your pet into the infamous Harry Potter.
3. Princess Meow-a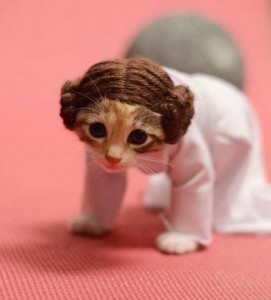 A sheet of white cloth and some knitting skills can net you an awesome Princess Leia costume for your pet! Just be careful that your cat doesn't run away with the yarn.
4. Charlie Brown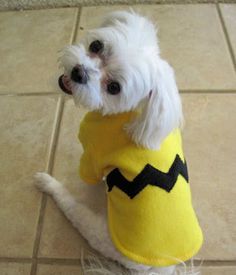 Oh, brother! Some yellow and black felt cloth makes the perfect Peanuts star out of your lovable friend. Sure to make Peppermint Patty green with envy!
5. SportsDog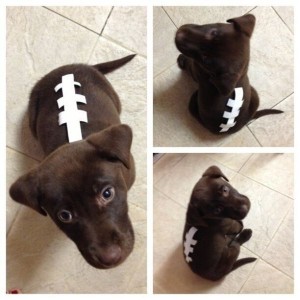 Do you love your pet to stitches? Are you a fan of football? Turn your Weiner dog into the most adorable rugby ball with just a few cuts of cardboard. Touchdown!
Got any #TBT pet costumes you'd like to share with us? Or pictures of your pet costumes from Halloween? Share them with us on Facebook or Instagram!
Celebrate Life. Halloween Style!™