Halloween 2014 is just over two weeks away! That means it's time to get out your stencils and carving knives out and start going crazy on some freshly grown pumpkins from the patch. So many pumpkins, and so many possibilities. Make you porch stand out this Halloween! Below are our favourite ideas for pumpkins from around the internet.
Teenage Mutant Ninja Turtles Pumpkin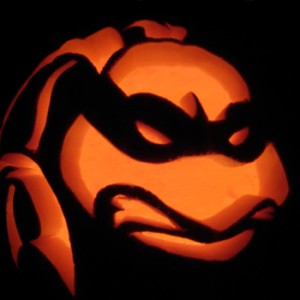 Back in the limelight in 2014, Teenage Mutant Ninja Turtles pumpkin carvings are sure to be popular this year. The design can range from simple to very complex, but we love how instantly recognizable the silloette is. The best thing about this design? Repeat it four times and use different colour LEDs in each pumpkin to recreate all four members of TMNT.
Bert and Ernie Pumpkins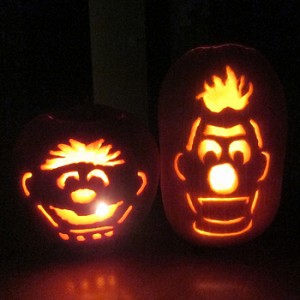 A hilarious duo and perfect if one of the pumpkins you're working with is a bit too tall and thin compared to the others. And a simple design to boot!
Olaf (From Frozen) Pumpkin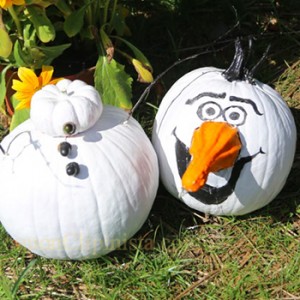 Have more pumpkins than time? Want to have the most popular pumpkin on the block anyways? This hilarious Olaf pumpkin actually requires three pumpkins and a squash, but once you've got all the ingredients sorted out, it's just a matter of some white paint and glue.
Star Wars Pumpkins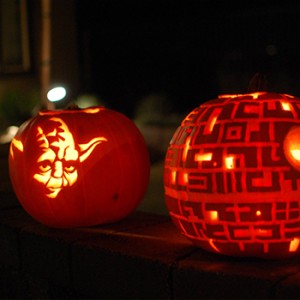 We love pumpkin carvings that use the shape of the canvas as part of the design. This Yoda and Death Star pumpkin is a perfect example of that, and an awesome effect from a relatively simple design.
Iron Man Pumpkin

We had to include this insaneley detailed carving of one of our favourite superheros. If you've got the skills, flaunt them. Designs like this remind us that pumpkin carving is an art in itself!
Did we mention we have costumes in our stores to match all of the designs above? Be sure to visit your local store for the largest selection of men's and women's costumes, and children's Halloween costumes too. We also have lots of other decorations to complement your pumpkin masterpiece!
Happy carving! And..
Celebrate Life, Halloween Style