Can you believe it? There are only 7 days until Halloween! To celebrate, we're giving away $25 in gift credit EVERY DAY leading up to the big date! Halloween goes hand-in-hand with watching spooky Halloween movies, which is the theme of today's countdown post. What's your favourite Halloween film? Did it make the list? Let's find out!
7. The Ring
The phone rings. You pick up, and the only sound you hear is a raspy "Seven Days" before the caller hangs up. What do you do?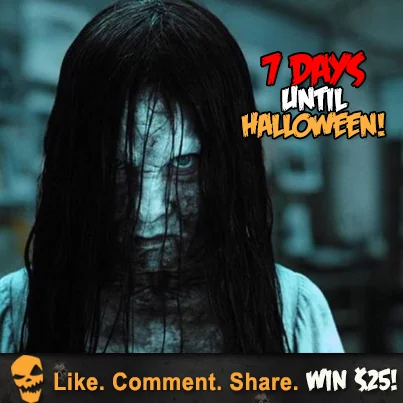 Not for the faint of heart, The Ring makes the list as one of our top Halloween movies to watch because of its reliance on dread and suspense. It's truly terrifying, even without all the blood and gore of a slasher flick. That's why it's #7 on our list!
6. Beetlejuice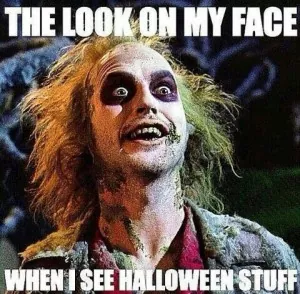 Beetlejuice, Beetlejuice, Beetlejuice! This Halloween classic is a lot less scary than The Ring, but still has the surprise factor. It rates slightly higher than our list because it gave us one of the more iconic Halloween spirits, Beetlejuice himself!
5. Casper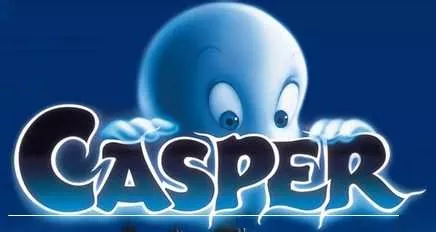 Speaking of lovable ghouls, we have Casper next on the list! This friendly ghost is not at all scary, which makes you wonder why he's on our list. This movie takes us back, waaay back, to the good ol' days of watching Halloween specials in your PJ's, waiting excitedly to go trick-or-treating. This is a childhood classic! Which is why it's #5.
4. Corpse Bride
Tim Burton's own Corpse Bride is a Halloween masterpiece. Featuring Johnny Depp and Emily Watson, the movie is a tantalizing tale filled with spooky visuals and the perfect Halloween theme. This #4 spot is well-earned. Bravo, Corpse Bride! Bravo!
3. Harry Potter
Harry Potter takes the coveted #3 spot on our list. A world of witchcraft and wizardry-who wouldn't want that? Harry Potter is one of the most popular series in the world, crafted with lovable characters, adventure and magic. It's good enough to make #3 on our list, but just isn't Halloween enough to make it to the top spots!
2. The Nightmare Before Christmas
The Nightmare Before Christmas just barely nabs the #1 spot on our list! What could represent Halloween better than the King of Halloween Town? Tim Burton has outdone himself here, with this classic that has stood the test of time since 1993.
Just because I cannot see it, doesn't mean I can't believe it! – Jack Skellington
1. Hocus Pocus
Our #1 spot for Best Halloween Movie goes to Hocus Pocus! If you haven't watched this movie yet, you really should. Yet another classic from 1993, this movie follows the adventures of two teenagers, a little girl and an immortal cat as they foil the plans of a coven of witches.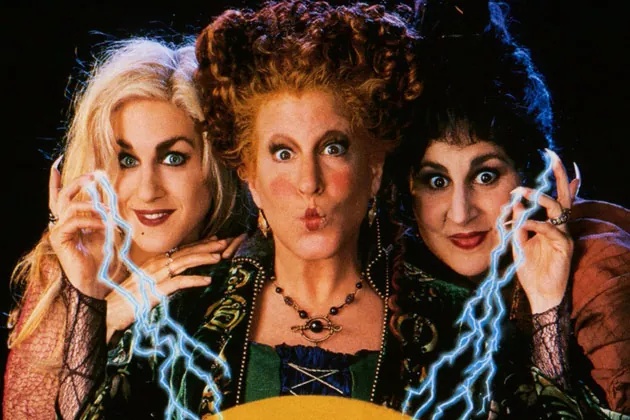 Based on a Halloween adventure, with memorable characters and a very Halloween-esque feel, we dub Hocus Pocus as our top Halloween Movie!
Did your favourite Halloween movie make the list? Let us know on Facebook and earn a chance to win $25 in gift credit!
Celebrate Life. Halloween Style!