The Halloween 2016 buying season has already begun! We're on the hunt for the scariest, coolest and cutest Halloween costumes to hit the shelves this 2016!
On our latest trip to Las Vegas, we scouted out some of the most popular costumes being predicted by the world's top costume makers. We also asked YOU, our expert panel of Halloween lovers, for their opinion via Facebook!
With all this preparation in store, we're excited to make Halloween 2016 the BEST ONE YET for all the Halloween lovers in Canada! Want a sneak peek for what's in store? Keep reading for our top 3 costume predictions for Halloween 2016!
1. Star Wars – The Force Awakens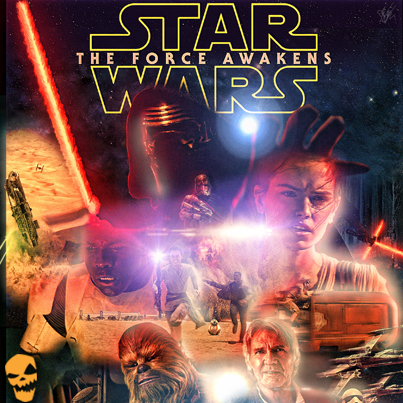 Unless you've been living under a space rock, you've DEFINITELY heard about the new Star Wars movie! Featuring a cast of familiar faces and newcomers alike, the Star Wars franchise is hotter than ever!
Will you wield the power of the Dark Side as Kylo Ren? Or will you take up the signature blue lightsaber and fight as a Jedi? With new costumes, new stories and a whole new adventure, be prepared to warp yourself to a galaxy far, far away this Halloween 2016!
2. Supergirl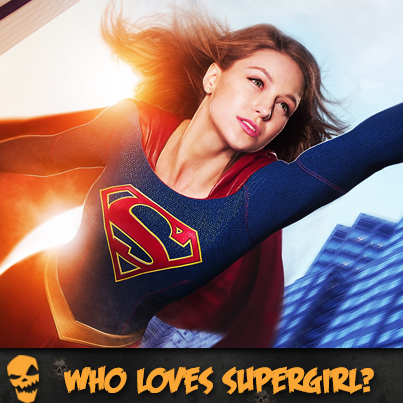 With a strong lead and an engaging plot, the Supergirl TV series is a hit! Strong female leads are a refreshingly awesome change of pace for licensed shows. If you've watched the new Star Wars movie, you'll know what I mean!
We think that Supergirl is bound to be a popular costume in 2016. We love the DC Universe! Do you agree with us? Let us know on Facebook!
3.  Comic Book Characters – The Dark Side…
"Oh come on, you're cheating!" you might say. "You can't lump all these characters into one slot!" you may add. But there's a twist to our ranking of "Comic Book Characters" here.
With TV series such as The Flash, Arrow, Gotham and Agents of Shield, we see a recurring theme. A sinister theme. A Dark theme. Even the hero of Justice, Batman, is given a less-than-heroic role in the Batman vs. Superman movie. Best pals, Iron Man and Captain America? Well, they're going to be adversaries in the new movie.
These awesome new series and movies show that there's a lot more to the hero behind the mask. Not all heroes are good. Justice isn't black and white. This Halloween 2016, you have a choice: Do you want to fight for Justice, or against it?
And those are our top 3 predictions for top costumes in 2016! Agree with our list? Let us know on Facebook or Twitter! We're always hyped to hear about what you have to say about all things Halloween!
Celebrate Life. Halloween Style!™