Can you believe we're just a week away from Halloween Eve? This Halloween season has been an absolute BLAST so far, and we are now counting down the final week before Halloween 2014!
More good news for you — we're giving away $50 gift cards to our stores across Canada on our Facebook page EVERY DAY next week! Starting Sunday, we'll be posting a mystery costume each day (see example below).
You can enter this contest by simply Liking our page and commenting with your guess on each post. We'll randomly select a winner who guessed correctly, and give away a $50 Halloween Alley Gift Card — every day until Halloween!
Here's a quick example of how this contest works: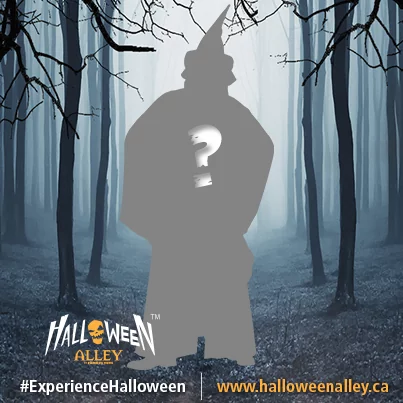 Stop scrolling, and make your best guess!
Did  you guess a wizard costume?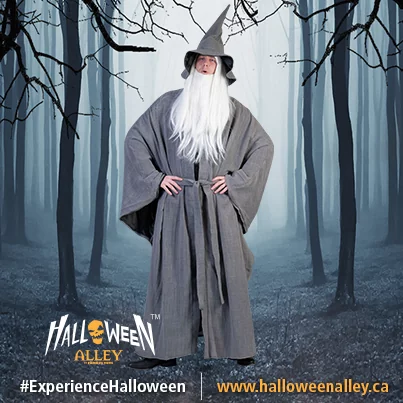 That was an easy one! Well, maybe it looked like a giant gnome too..
Be sure to follow our posts on Facebook starting on Sunday, October 26th to enter each day. You could instantly be $50 closer to your dream costume, or the perfect extra Halloween decorations for your soon to be haunted house.
Good luck!
P.S. Don't forget that many of our stores are open late this weekend and next week to give you extra time to find everything you need for Halloween. Check the hours for your local store and stop by!