Hello, our dear lovelies! Thank you for sharing your Halloween moments with #MyHalloweenAlley. Continuing our legacy of the Halloween Alley iPad contest, our magic pot has picked this year's grand winner and two other lucky ones!
iPad Winner – Rachel C
Rachel's entry 'The Happy Bee Family' was the lucky one picked for a free iPad Mini. We are excited to ship the iPad to her. We're sure surfing spooks and ghouls, Halloween movies, DIYs, tricks and pranks on this new device is going to be a lot of fun.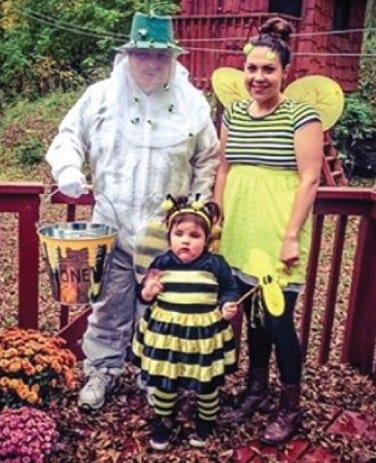 Cineplex $100 Gift Card – Amber O
Amber Orga's entry 'Frankenstein and his family of minions' was the lucky one picked for the second prize. Can you imagine the fun, watching $100's worth of movies? So many horror flicks and popcorn!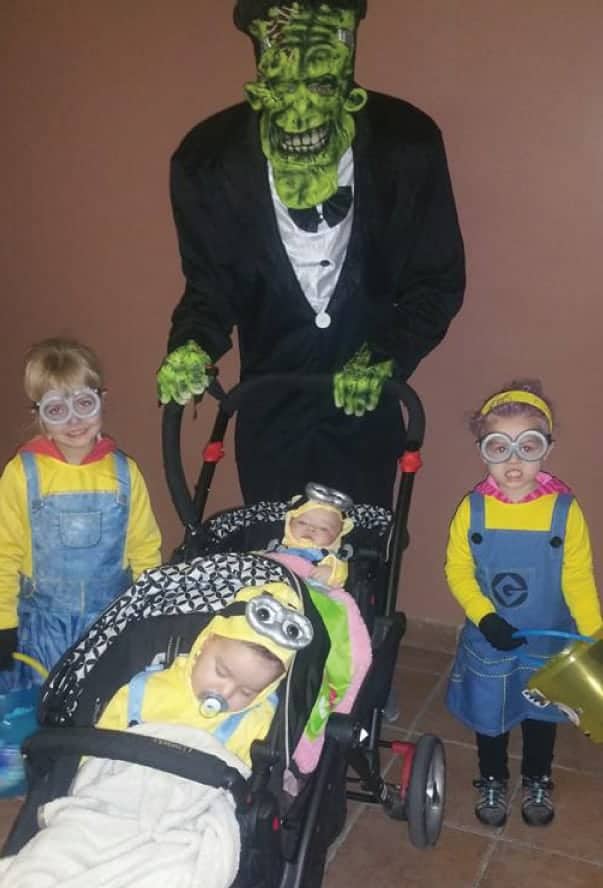 Cineplex $50 Gift Card – Kaitlin L
Kaitlin's entry of 'The Witch and The Voo Doo Doll' is the third lucky winner this Halloween season. $50's worth of movie watching at Cineplex!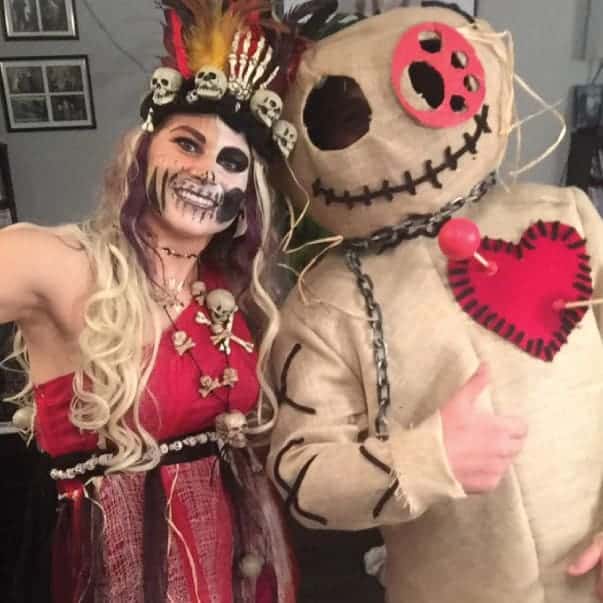 The winners were picked randomly as long as they met the terms and conditions of the contest. But guess what we had super fun doing? Making our lists of favourite Halloween costumes, decorations and moments that you guys shared with us. We are putting them together and will share them soon. We've looked through all the Harley Quinns, Skellingtons, Dinos and Snow whites (even the little furry ones) and have prepared lists of our favourites! Stay tuned to get a glimpse of them.
We are officially closed for the season and will be back again for Halloween 2017 with a treasure full of new spooks and scares for you to enjoy. But in the meanwhile, our Facebook, Twitter, and Instagram are Halloween 365 days a year (Remember, it's not a holiday. It's a lifestyle!).We give away cool prizes every month. In fact, there is another iPad contest ahead! We'll keep tickling your funny bones to make the wait for the next Halloween easy and fun!
Sign up for our newsletter to be on top of Halloween news and any surprise sales, announcements or store openings.
Catch ya later, lovelies. Thank you for participating and playing. Hope you had a bloody awesome Halloween! Don't forget what Skully says, 'Celebrate Life. Halloween Style!'