Love to decorate your home for Halloween? So do we! Remember Amber? She created that wicked balloon archway, and helped us through the ultimate summer Halloween party. Missed it? Check it out HERE. But, back to Halloween Decorating… Amber went all out on her front step!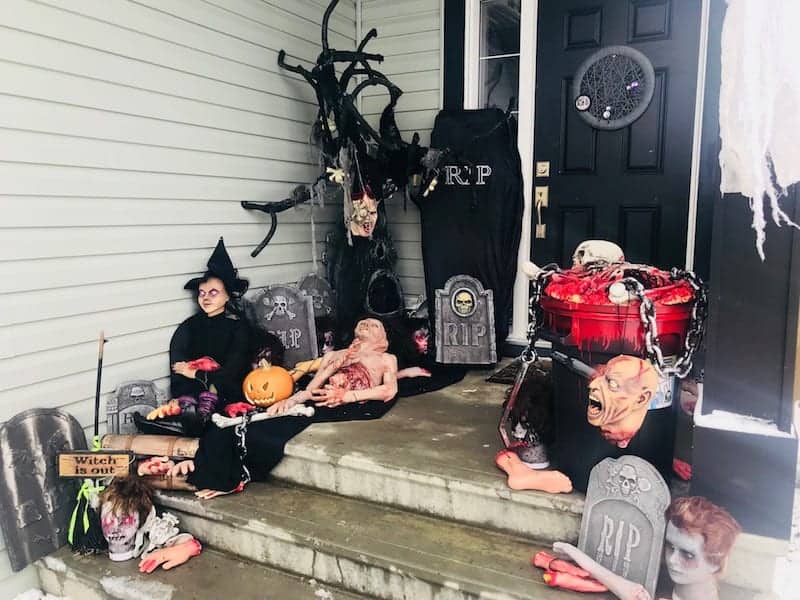 WE want you to show us your halloween decor – for your chance to win
Share your photos with us on our Facebook or Instagram pages @HalloweenAlley and use #HalloweenAlley.
Deadline for entering is 9AM PST on October 19.
We will select our top two entries, and you can vote on our Instagram poll or Facebook page until 9AM PST October 22.
Votes from both pages will be combined to determine the winner. Contest rules and regulations are HERE.
Need a little bit of inspiration? You can make this garbage can of bloody bones in less than an hour!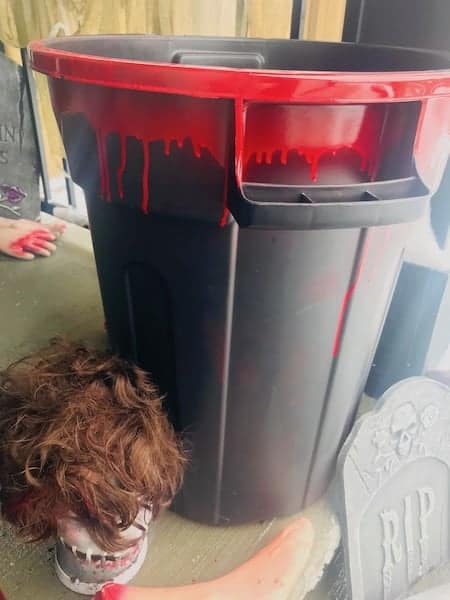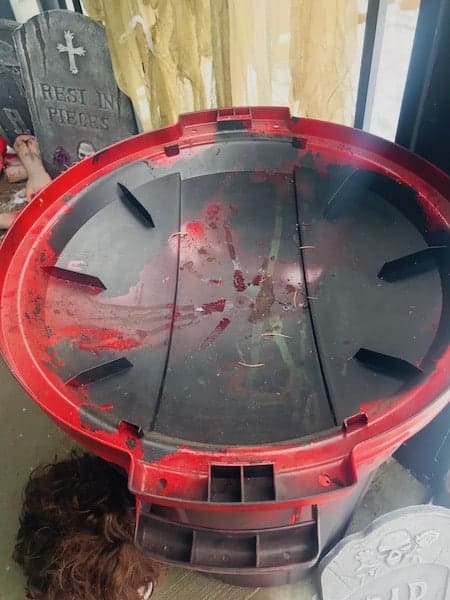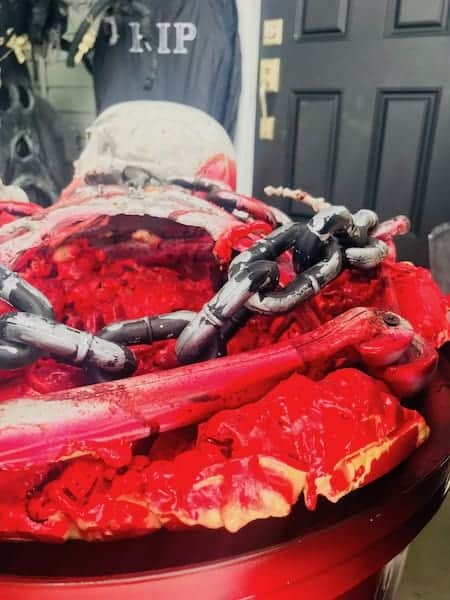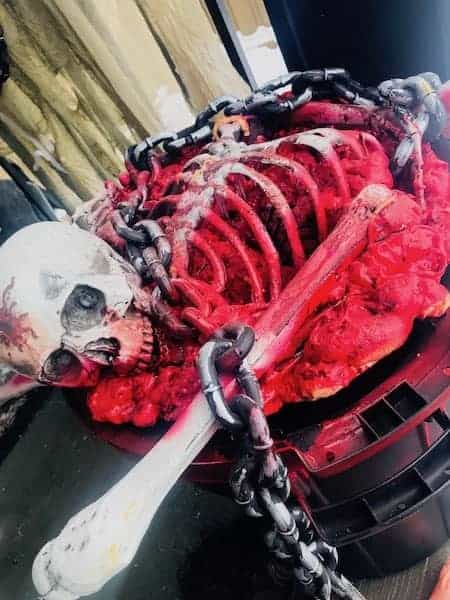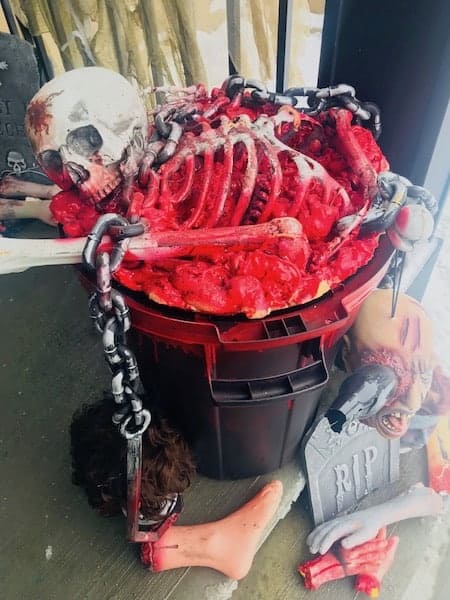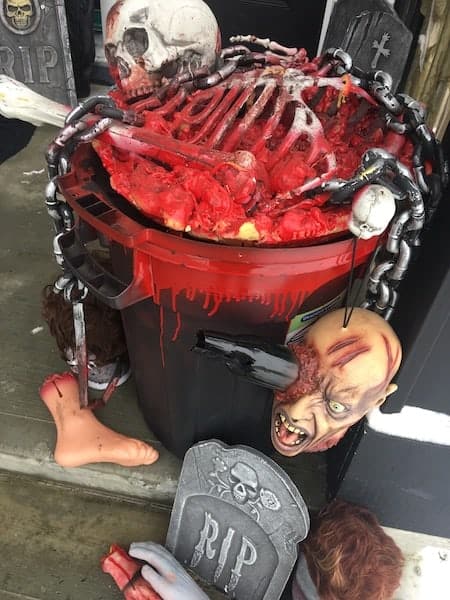 Gather your materials: garbage can with detachable lid, red spray paint, can of spray foam, bag of bones from your local Halloween Alley
Spray the rim of garbage can, go extra heavy on the spray, and allow the paint to drip
Place lid upside down, repeat the spray paint around the rim of the lid
Fill the lid with a can of expanding foam
Arrange bones, chains or other decor, as you wish in foam -note – you have a few minutes before foam sets
Allow to dry as per foam directions
Spray paint bones, and foam
Style as a great addition to your Halloween home decorWe can't wait to see all of your photo submissions! Good luck to all of the entries!
#CelebrateLife!
#HalloweenStyle.
#HalloweenAlley