As we started gearing up for Halloween 2018, we have showcased a sampling of great costumes for kids. Some of our favourites are here. You may notice that there is more than one type of Old Man or Lady costume. Our previous post showcases the accessory kit. Here, Olivia is ready for her afternoon nap in the girls full costume. We aren't to sure who is more haggard, the large animated witch behind her. Or the hunched over, curler wearing old lady. This costume is a full dress, with sweater, and includes the wig with curler set, and the kerchief.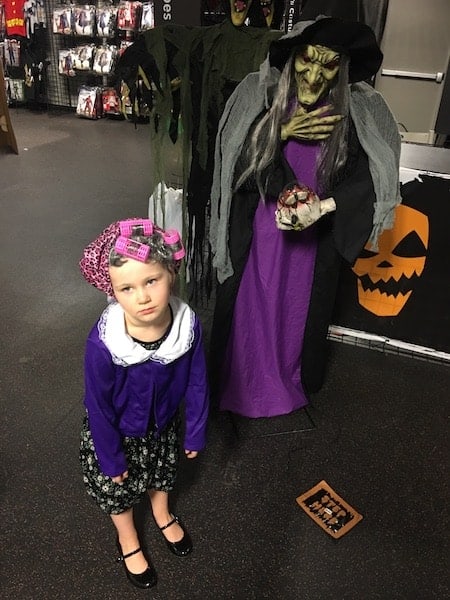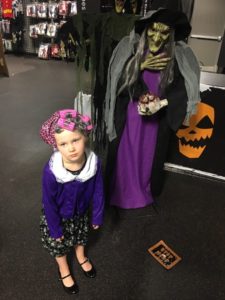 Last week we showcased the boys, here are some great options for the leading lady in your life. This fuzzy unicorn onesie is perfect for our Canadian trick-or-treating. If you size up, you can get more wear out of it, as well as easily fit a snowsuit or a few layers in it.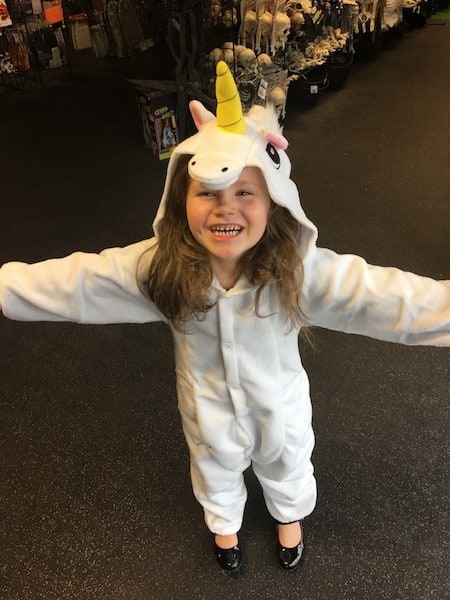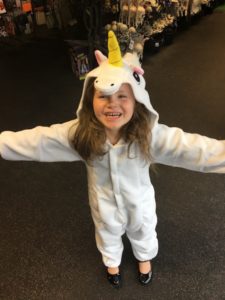 And really – the only other description that comes to mind is "…It's so fluffy!"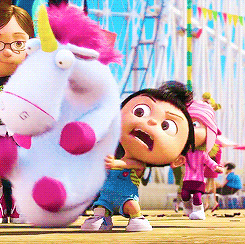 If your child isn't looking for a specific character, and is torn between creepy and cute, this is a great option. "Sweet Screams" by Rubies has great attention to detail, with the sewn on flies, and the spiders in between the organza layers. It comes with two hair clips, and you can easily spook it up with make up to match your childs spookiest dreams.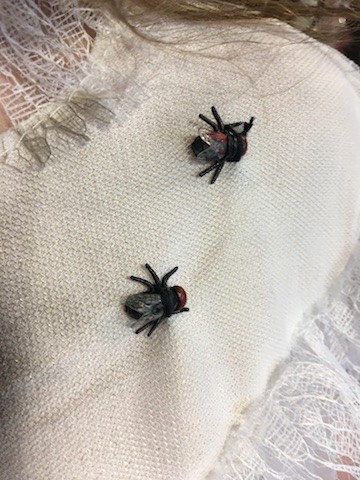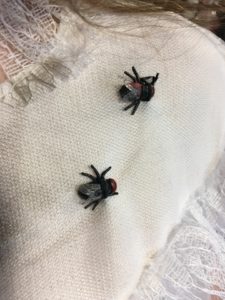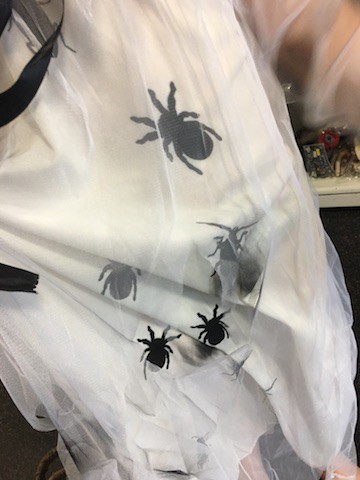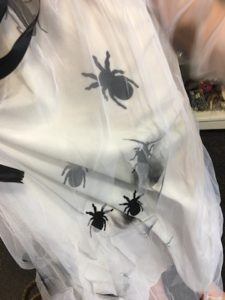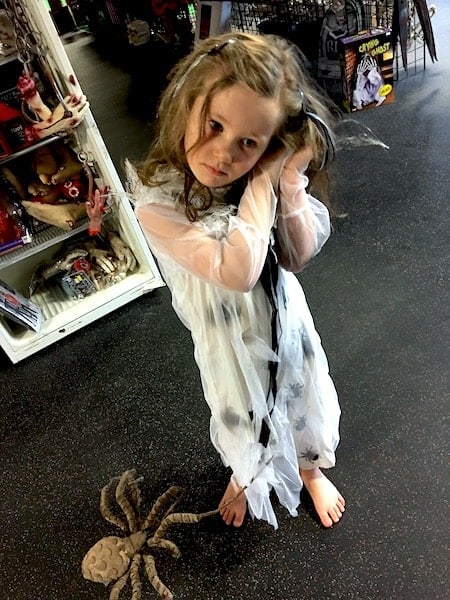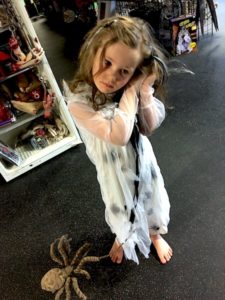 If your gal just loves Disney and Disney's Pixar,  like Olivia here – she could hardly contain her hops (or her excitement) as as "Judy Hopps", from Zootopia, and "Violet" from The Incredibles. They are wash and wear easy costumes, and come with every accessory needed.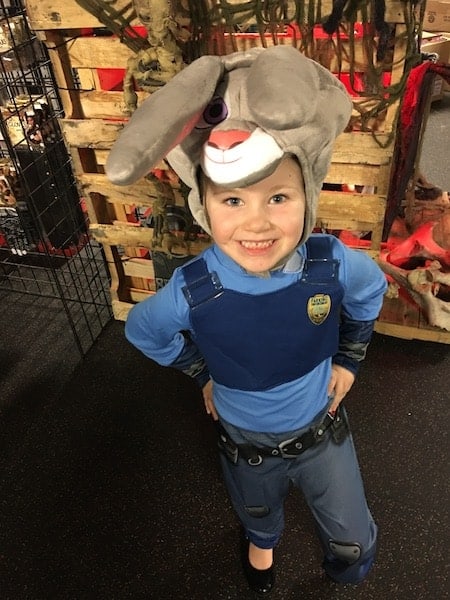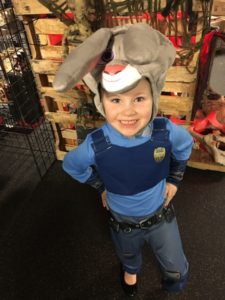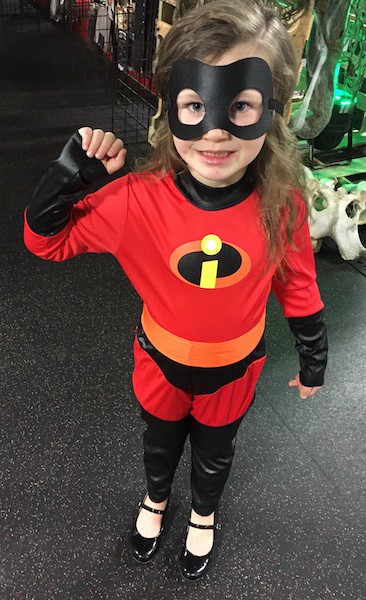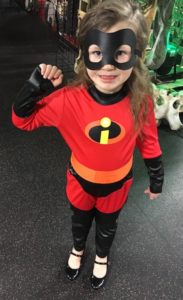 To round out the fashion show – this Egyptian goddess comes with a dress, the cuffs, belt and neck piece. We paired it with the matching wig, but instead of the headpiece that came with the costume, we chose to add a little jingle to Olivia's step with a jewelled headband (one of our many accessories you can choose for this style of costume)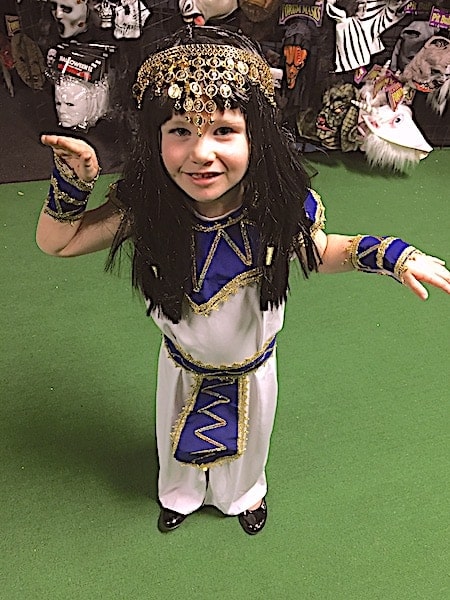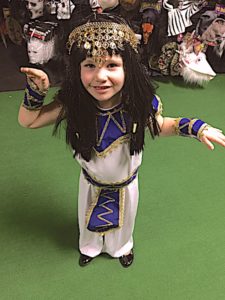 Keep locked to our Facebook page for your chance to play for a chance to WIN a $10 gift certificate to use at our yellow tag event in store this weekend!
#CelebrateLife
#HalloweenStyle
#HalloweenAlley