Don't cry. The celebration isn't over yet!

In your Halloween travels this week, did you get struck with some inspiration for your Halloween costume next year? Have a child that loves to dress up all year round (if you missed it, check out the benefits of dress-up child's play HERE) Or are you a huge Cosplay enthusiast, who could always have some more costumes in their repertoire? Whatever your reason, come down to a Halloween Alley location nearest you, for an epic THREE DAY SALE! That's right!
November 1, 2 & 3, all regular priced merchandise is now 50% off!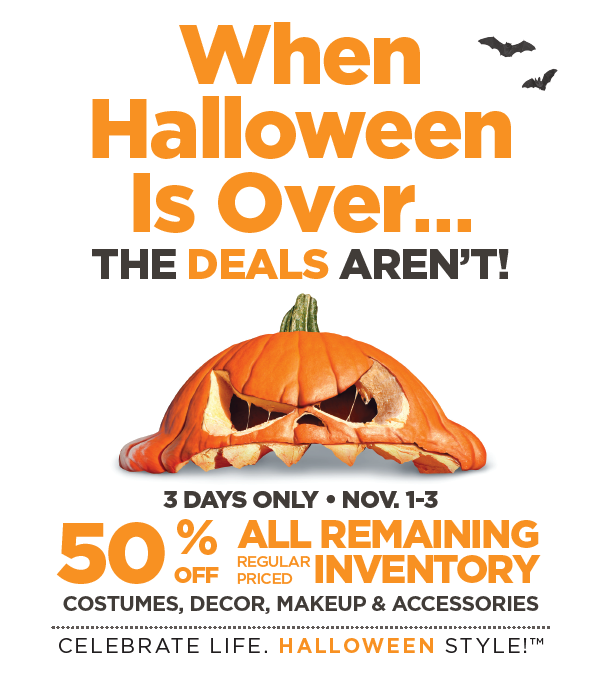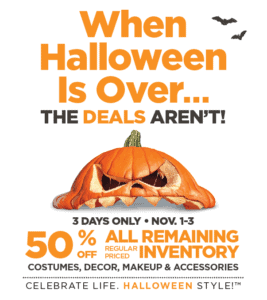 Are you one of our friends in Melbourne, Australia? Don't you fret! We didn't forget about you. In our Halloween Alley Knox location the sale is on November 1 to 17. All regular priced merchandise is at 40% off!
#CelebrateLife.
#HalloweenStyle!
#HalloweenAlley